At a media event at Computex this week, Microsoft and Qualcomm announced that they are moving forward with plans to use the Snapdragon 835 mobile processor — the chip that powers Samsung's Galaxy S8 — in future Windows 10 computers, just as previously teased.
Asus, HP, and Lenovo are going to be the first companies to launch Windows 10 PCs powered by Qualcomm's Snapdragon 835 Mobile PC Platform. These devices will come with LTE support right out of the box, featuring Qualcomm's X16 LTE modem that will be able to deliver gigabit internet speeds.
The Snapdragon 835 chip will let OEMs develop even slimmer fan-less laptop designs, and should offer better battery life than their Intel-based rivals. The company says that Snapdragon 835 designs will deliver up to 50% more battery life than competing devices, regardless of usage, and longer standby times.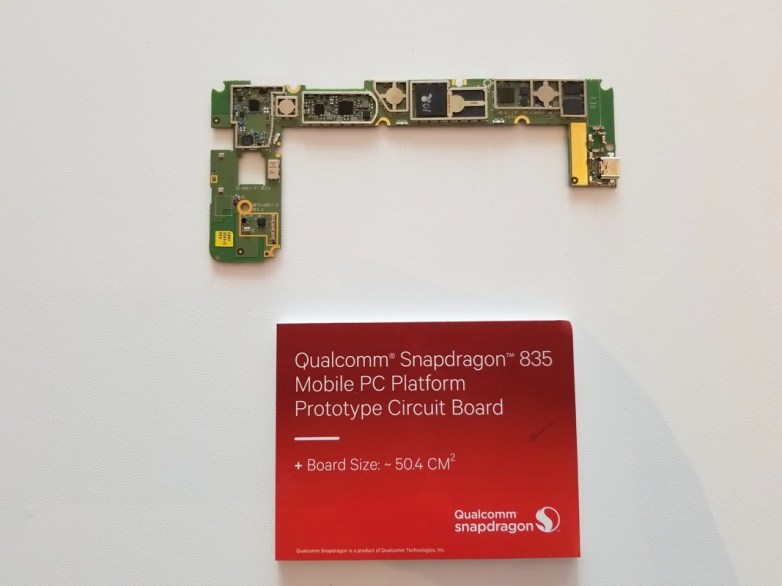 Qualcomm also provided images that show the logic board size differences between the Snapdragon 835 platform (above) and rivals (below).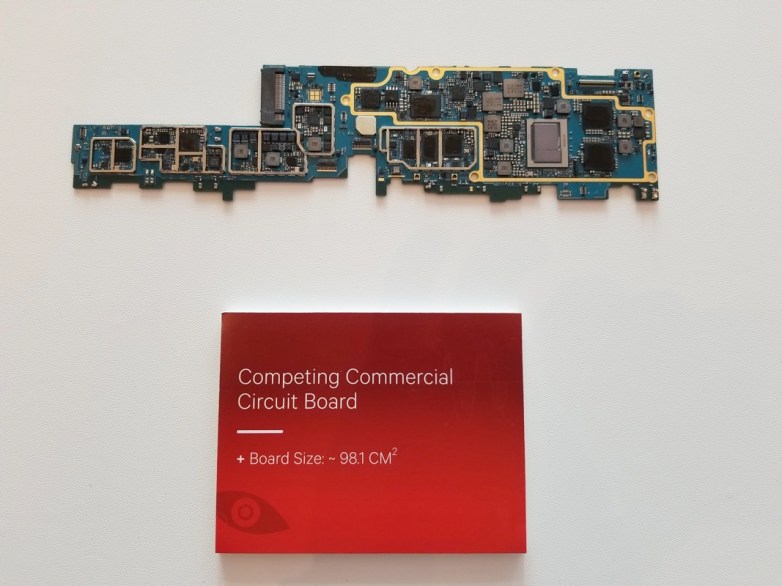 The Snapdragon-based devices will run a full Windows 10 experience optimized for ARM processors, the companies revealed, complete with support for Microsoft's full Office suite, Cortana, Windows Hello, and Windows Ink.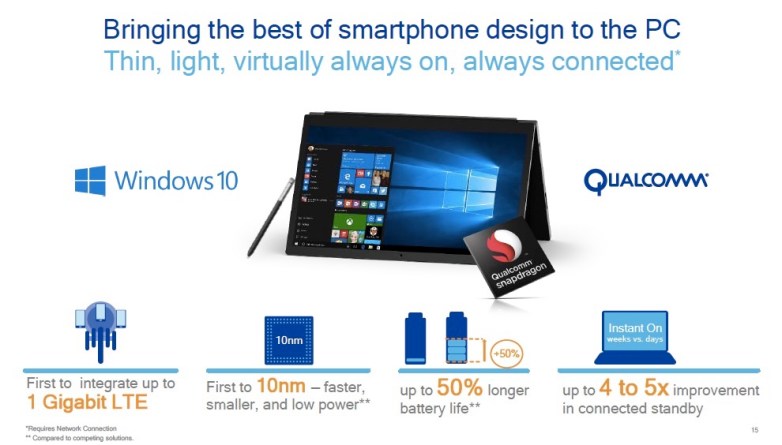 However, neither Microsoft nor Qualcomm revealed any actual release dates for the first Windows 10 devices built on Snapdragon 835. The OEMs did not make any announcements of their own on the matter. And it's interesting to note that Microsoft did not commit to making a Surface-branded laptop powered by Snapdragon. That said, Qualcomm did hint earlier this year that Snapdragon-based laptops are going to be available in stores by the end of the year.