WhatsApp for iOS has been updated with a few new features that will be rolling out to users globally over the coming weeks. One of them is the ability to create a chat with yourself.
Previously, if you wanted to save messages or have a quick-access place to find your notes – why not? –you needed to send them to a friend or create a group with only you in it. Now, when you tap to start a "New Chat," you can choose "Message yourself" to get started.
You can send stickers, links, photos, videos, files, and record audio. But, as you may know, you can't start an audio or video call with yourself.
Another interesting feature of WhatsApp for iOS is the ability to search for a message by date. Tapping "Search" from contact or group info and then on the calendar icon, you can discover messages sent at a specific date thanks to a new date picker.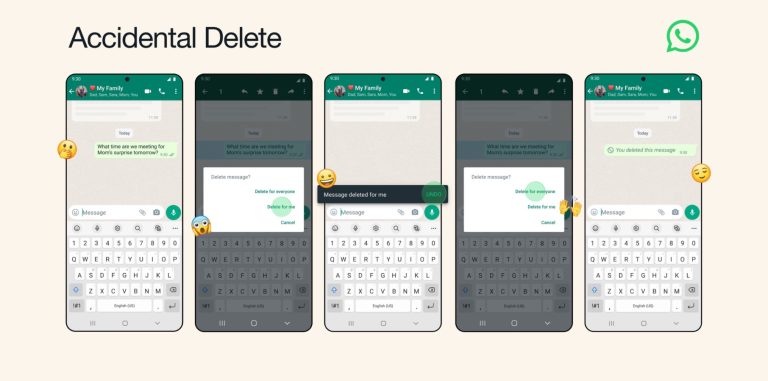 The app is also rolling out the ability to control who can see when you're online. In "Settings," tap "Privacy," and select "Last seen & Online" to change the information. If you choose "No one," even if you have WhatsApp for Desktop open, it won't appear as if you're online.
WhatsApp is also rolling out the ability to drag and drop share images, videos, and documents from other apps such as Safari, Photos, and Files to the app's chat.
Last but not least, the long-anticipated undo "delete for me" feature is also available. WhatsApp started rolling out this function by the end of December after an announcement made by the head of the app, Will Cathcart. Now, more users will get it.
Unfortunately, the only way to know if this feature is already available is by mistakenly deleting a message for you when you planned to delete it for everyone.
You can update the app to the latest version on the App Store or download it for free here. You can also get ready for WhatsApp on macOS, which is coming soon.