Today, Uber announced a major redesign for its app. The company is focusing on three main features: a new home screen, a more personalized experience, and Live Activities and Dynamic Island support for the iPhone.
Starting with the home screen, Uber says the experience has been simplified so users can book rides and Uber Eats deliveries more easily, with fewer taps. A new Services tab is a "one-stop shop to find all of the rides and delivery offerings available in your city."
This new, more personalized experience is available once you tap the "Where to?" tab on the home screen. The Saved Places will appear, and Uber will suggest a list of personalized destinations and ride types based on your preferences, past trips, and most likely destinations. The company explains:
For example, if you typically ride Uber Green, it will likely be the first option you see; and we'll also show you other offerings for zero-emission rides. Or, if you typically Reserve your rides in advance, we'll display other pre-planned options on the homescreen that you may not know about.
Last but not least, the new Uber app is finally bringing support for Live Activities and Dynamic Island – the latter feature is only available for iPhone 14 Pro models. These features were teased last June during the WWDC 2022 keynote, and it's only now arriving for users.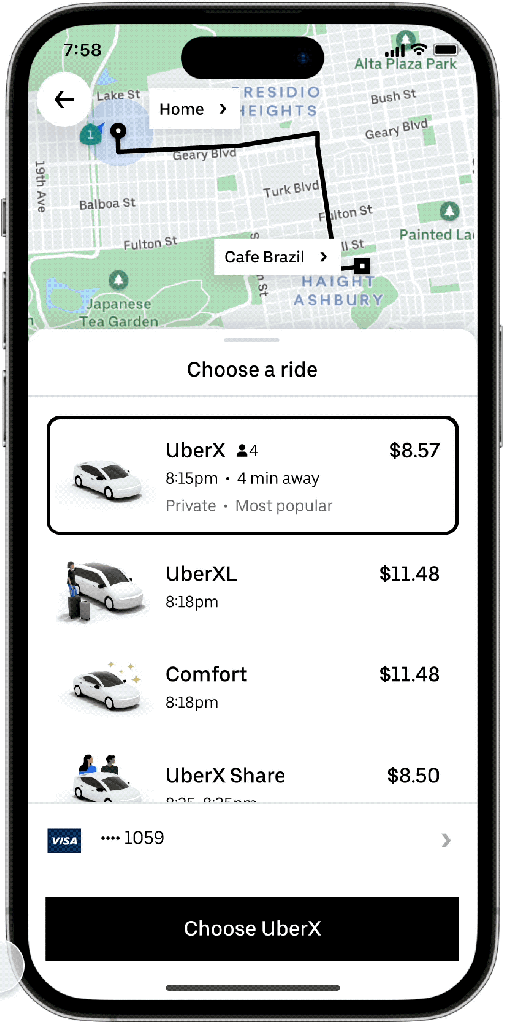 That said, when you request a ride, you'll now be able to see right from your Lock Screen if a driver accepted it, how long they would take to arrive, and then how long you'll take to arrive at your destination.
For iPhone 14 Pro and iPhone 14 Pro Max users, the progress of the Uber ride will also be displayed in the Dynamic Island while your iPhone is unlocked, so you can get important details with just a glance, even when using other apps.
Uber says this is "just the beginning," as more updates "tailored to your needs" will be made available in the coming months.