Made by Twelve South, TimePorter is an Apple Watch band organizer, so you can always have all your bands in one place. This accessory is perfect for those who like to combine their Apple Watch band with their clothes.
With a glossy white finish and chrome endcaps, Twelve South says you can add up to six Watch bands to TimePorter (although I added seven without a problem). If you have a larger collection, you can remove one of the chrome endcaps and attach another band's organizer.
What makes this accessory so handy is the fact that you can install it anywhere you want, like in your closet, bathroom, or even inside a wardrobe room. It uses 3M Command strips, so it's very easy to install this product – and there is even an extra pair in case you need it.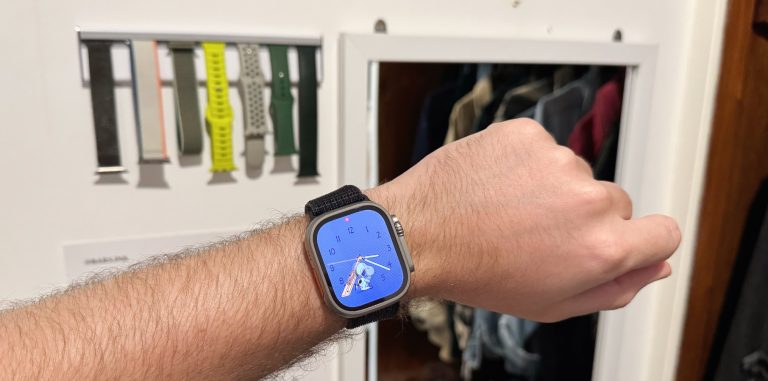 While I previously kept my Apple Watch bands inside a tiny box, now I can have my favorite ones always displayed to me. With that, it's easy to switch bands when I want to go for an outdoor run, a fancy dinner, or just a casual walk at the mall.
I have several bands from Apple and third-party makers. Luckily, TimePorter can hold any of them, as I just need to press them into the soft silicone rail, and that's it.
With this product, I've been using more Apple Watch bands, as it's easier to switch and keep them organized at all times. Previously, I would stick with the same band for weeks until I decided I should switch nylon for a silicon one, for example.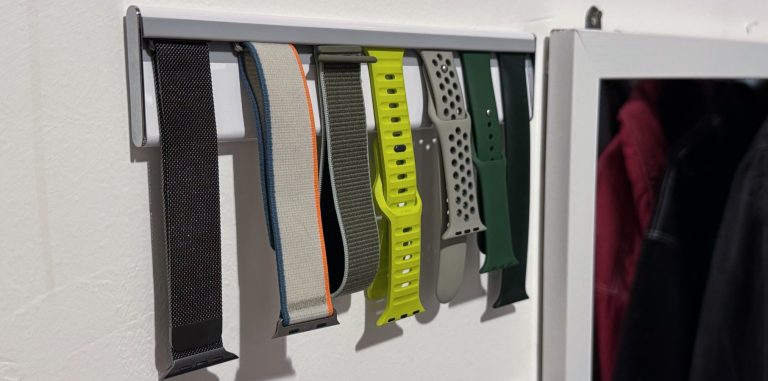 Those with several bands will just need to decide whether they will make a wall of TimePorters or if they prefer easy access to the most used bands, as each TimePorter Wall Mount costs $29.99 (GBP 29.99 / EUR 34.99).
This device is now available at Twelve South's official store.