On Sunday, Threads officially passed 100 million users, becoming the fastest app to hit the mark — social media or otherwise — of all time. The new app from Instagram hit the milestone in just five days, an impressive feat for Meta, which launched the Twitter competitor last Wednesday.
While the reception for Threads has been very positive so far, there are, of course, a ton of missing features at launch. Meta really went with a minimum viable product approach for the app, and it shows. That said, there are plenty of features that Meta CEO Mark Zuckerberg and Instagram CEO Adam Mosseri have already promised are coming, so we should see features you'd expect to see on a social media app start to pop up over time.
While I'm perfectly fine waiting for features like a chronological timeline of people that I follow or support for federated services so users can have their posts (or Threads) seen across other apps like Mastodon, there is one feature that is already on Threads that I really need to get fixed: the feed.
What you see on the feed is completely random
When I first signed up for Threads, I was actually appreciative that the app started with just an algorithmic feed. It actually did a good job of recommending posts (or Threads) from people that I wanted to follow. I was able to find people from the technology and gaming communities relatively quickly, and those were the two communities — and only those two communities — I wanted to see in my feed.
I'm perfectly game for Threads to show me posts from accounts that I don't follow in the feed. In fact, I encourage it! I'd love to find more people from those communities to engage in conversation about tech and gaming — and perhaps find more people to follow in the process. However, that's not what I'm seeing right now. At least, not nearly as much as a random sesspool over content that is completely unrelated to anything I have any interest in seeing on the platform.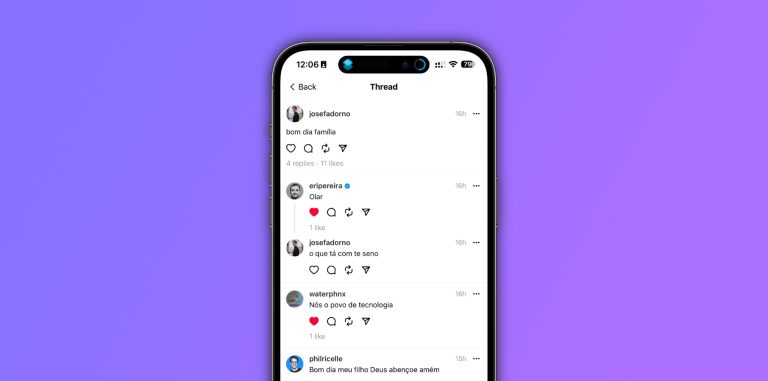 Right now, every day, Threads seems to think that, instead of showing me technology and gaming content, I might be interested in expanding my interests outside of those two topics — and it is taking stabs in the dark on what topics I might be interested in.
On the first day, it was brands — all of the brands — and all of the cringe-inducing posts that came with them. On the second day, it was news organizations, politicians, and all of the pundits wanting to find yet another place to argue. On the third day, it was every sports team on the planet. On the fourth day, it was a flood of Instagram influencers trying their hand at writing instead of posting pictures (actually, most of them just posted pictures anyway).
I'm not the only one to have this problem. Other users have posted to the platform, complaining about how, every day, Threads floods its feed with content surrounding a seemingly random topic. It's as if the algorithm could figure out the people but not the content.
Post by @snazzyq

View on Threads
Just look at who I'm following!
While I would normally tell Meta to shove off when it comes to invading my data, I'm begging it to when it comes to improving the algorithmic feed. Once you finish seeing content from people you are following, the feed turns into a grab bag of completely random content that I have little to no interest in.
How can Threads improve it? Just look at who I'm following on the platform! You'll see that it's an exhaustive list of tech journalists, technology brands, gamers, and people that work at all of those companies. Use that data, I beg of you.
I'm sure the team will use other sets of data like posts you like, ones that you leave a comment on, posts that you report (which should definitely be called rethread), and more, but at the very least, it should use the accounts you follow. That should be an obvious clue about what you want to see on your feed.
While we'll all certainly enjoy a feed of posts from people you follow as well, that alone won't fix the broken algorithmic feed.
Zuck and Mosseri know it's a problem
Thankfully, even Threads is aware of this. The official account posted an explanation, admitting that the feed is not currently personalized but a wave of content from people and accounts that are currently popular on Instagram. The company says it will fix this "down the road."
Post by @threadsapp

View on Threads
I hope "down the road" is sooner than the chronological feed — especially since this is the ONLY feed we have access to so far. Help us find more of our communities, Threads!