Threads officially launched on Wednesday, and despite the app only being in existence for a few days at the time of writing, many users are already pining for Instagram to add features to the app.
While Threads has experienced a monster launch and, as of Friday morning, already crossed the milestone of 70 million users, its popularity certainly isn't due to the app being feature-rich. While the core experience is there, there are plenty of features for the company to add to the app — as long as they want to do so.
Thankfully, Adam Mosseri and Mark Zuckerberg have confirmed that some feature requests are already "on the list" for the team to build and release in the future.
Here's everything that Instagram says is coming to Threads in the future:
A chronological feed of only users you follow
One of the immediate complaints from Threads users was that the only feed available on the service at launch is one that uses an algorithm to guess what content you want to see. While that is certainly helpful at launch to find people, over time, users will inherently want to only see posts from accounts that they follow.
Post by @mosseri

View on Threads
While some theorized that this was intentional and that Threads would never get a chronological feed for only people you follow, Instagram boss Adam Mosseri took to the platform to confirm that the company will be bringing such a feed to the app. Mosseri pointed to the fact that both Facebook and Instagram have similar feeds, despite them not being the most present or obvious on those apps.
Post by @mosseri

View on Threads
It's good to see that Instagram plans to add this in the future. I'm already following enough people to fill up a Followers feed, so while I'd be happy to spend time in Threads' version of Twitter's "For You" tab if the algorithm is good enough, I'd also like the option to just see what people I follow are posting as they post it — rather than Threads trying to figure out what I want to see for me.
Delete Threads without deleting your Instagram
One of the benefits when signing up for your Threads account was that you could import all of the accounts you followed, along with your profile, from Instagram. That made the account creation process, and the process of deciding who to follow, incredibly easy when getting started with the new service.
However, that connection to Instagram also has a downside. As users have discovered, if you decide that Threads isn't for you, the only way that you can delete your Threads account is to also delete your Instagram account. Instagram CEO Adam Mosseri said that this was a result of using Instagram's tech stack to build Threads, but that the company is looking into a way to be able to delete your Threads account completely separately in the future.
Post by @mosseri

View on Threads
While the company says you can deactivate your Threads account without impacting your Instagram account, users should have the freedom to delete one account without affecting another. While there is no time frame on when this feature could be released, I'm hoping that this one comes sooner than later since this has to do with our ability to fully control our data.
The ability to edit a post (or Thread?)
One of the common feature requests that inherently comes from users of any social media app is the ability to edit posts. While Twitter has locked that feature behind a paywall with its Twitter Blue subscription service, Threads launched without such a feature at all.
The company is planning to change that. In a response to a user asking for the feature, Instagram CEO Adam Mosseri said that the feature is "on the list," but he would not give a sense of when to expect it. It's also unclear how the feature will work and if Meta will take a similar approach to Twitter and lock it behind a potential premium version of the service.
Post by @mosseri

View on Threads
We could soon be flooded with hashtags
One of the noticeable things missing from Threads at launch, especially in comparison to Twitter, are hashtags. Hashtags have become a way for people to search for and find conversations around certain topics. They can be useful, and the lack of support was surprising to many.
Instagram CEO Adam Mosseri says that adding support for hashtags is "on the list," but did not specify a timeframe on when to expect a launch.
Post by @mosseri

View on Threads
While some may want hashtags to come to Threads, others are actually pushing to keep them out. Technology YouTuber Justine Ezarik said that perhaps using a feature from Instagram Reels, which allows users to select up to three topics that a post is related to, would be a cleaner implementation of tags on the platform.
Post by @ijustine

View on Threads
I'm personally in the topics camp. Hashtags have become far too spammy — especially on Twitter. Letting people categorize their posts so they can be grouped when searching with other content, but not seeing the deluge of hashtags directly in the copy, seems like a much more enjoyable route to go.
Use multiple accounts without logging out
One of the benefits of Instagram is that — if you have multiple accounts — you can switch between them quite seamlessly without having to log in and out all of the time. Twitter and other social media apps have also had such an experience for a long time now.
Threads, however, launched without the ability to switch between multiple accounts. Right now, if you have more than one account on the service, you'll need to manually log in and out of each in order to access them. Instagram's Adam Mosseri that adding support for this is "on the list," but the CEO did not give a timeline on when to expect the feature.
Post by @mosseri

View on Threads
Fediverse support
One of the differences between Twitter and Threads is Meta's promise of support for the fediverse, which would allow users of other federated services like Mastodon to see and interact with Threads posts, whether or not they have a Threads account. The company says it plans to use the ActivityPub protocol to enable this.
The promise of federated services like Mastodon is also that users can move between servers and services while retaining their audience — kind of like email. This would mean that, if Google brought back Google+ as a service and you wanted to host your account there (it would also need to be federated), you could move your account there while retaining all of your followers.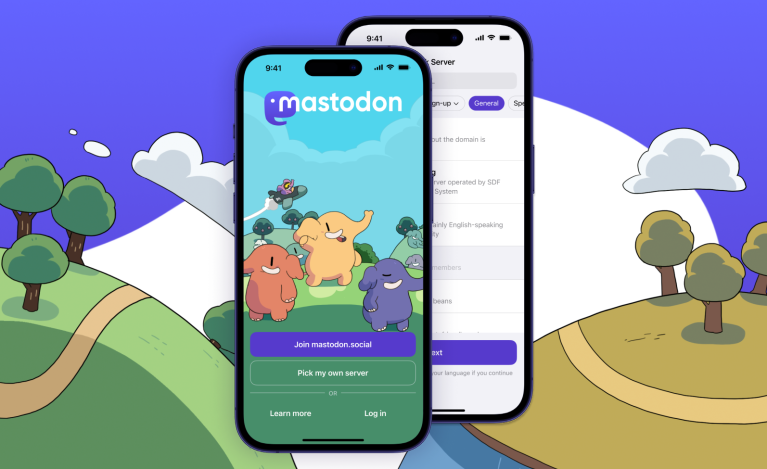 Our plan is to make Threads part of the fediverse, a social network of different servers operated by third parties that are connected and can communicate with each other. Each server on the fediverse operates on its own but can talk to other servers on the fediverse that run on the same protocol. We plan for Threads to use a protocol called ActivityPub to talk to other servers that support this protocol.
Instagram has not said exactly when it plans to add this support, and many doubt the company will make good on this promise. Time will tell on this one!
A slew of other features have also been teased
While Instagram hasn't gone into detail about when or why they may add any of the following, CEO Adam Mosseri did post that there are many other features the company is considering adding to Threads in the future.
According to Mosseri, features like "search…graph syncing…messaging" are all on the list for the team to implement in the future. While search technically does exist on the app now, you can only use it to search for accounts, so Mosseri is likely referring to the ability to search for actual content on the service.
Post by @mosseri

View on Threads
The ability to translate posts into different languages is also being worked on.
Post by @mosseri

View on Threads
We're less than a week in
While we would, of course, like to have most if not all of these features right now, Instagram CEO Adam Mosseri says that all new features "will take time," so expect to be patient for your favorite features to launch on the app.
Until then, happy threading!