Ahead of MWC 2023, Bullit Group partnered with MediaTek and Lenovo to launch two Motorola devices that support two-way satellite texting. One of them is the Motorola Defy 2 rugged phone. But the puck-sized Motorola Defy Satellite Link is even more interesting, as it can enable two-way satellite messaging to any Android and iPhone device right now.
Bullit also announced a new Cat S75 flagship rugged handset incorporating the same MediaTek MT6825 processor as the Defy devices. That's the new chip that MediaTek announced on Friday.
The Motorola Defy Satellite Link is a Bluetooth accessory that can connect to any existing smartphone, whether an Android device or an iPhone. That's all you need to enjoy two-way messaging over satellite in locations without a cellular connection.
The Satellite Link gadget also enables location sharing and SOS assistance over satellite. The device features physical SOS and location "Check In" buttons, which makes it even easier to use. These functionalities do not even require a smartphone connection.
Since it's a member of the Defy family, the Satellite Link is quite durable. It passed the Mil-Spec 810H testing and is waterproof and dustproof (IP68 rating).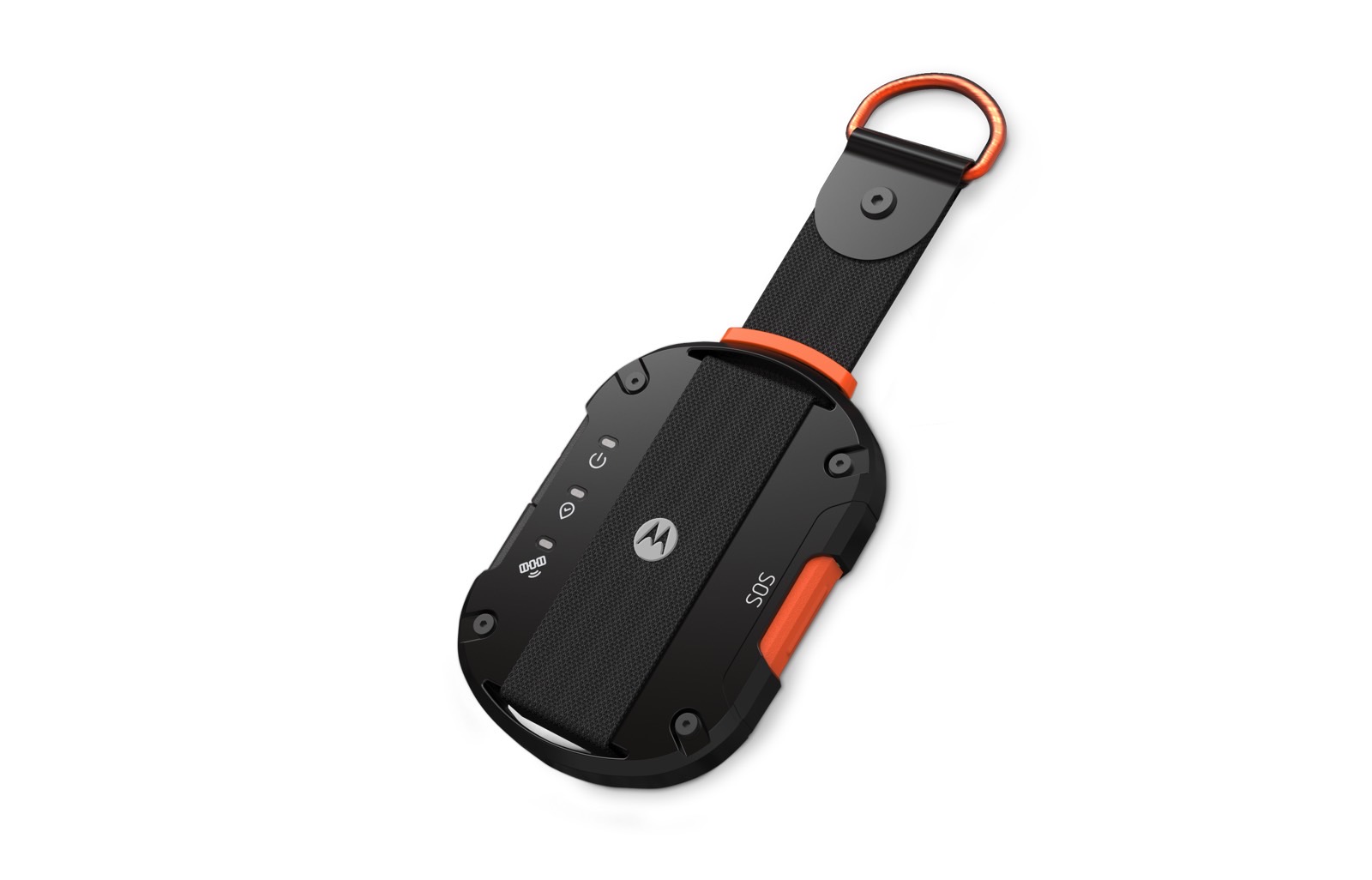 Battery life would be critical in an environment without cellular connectivity. Bullitt says the Motorola Defy Satellite Link features a 600 mAh battery that can last multiple days.
You will also need the Bullitt Satellite Messenger app to send messages. The app tries to connect to cellular or Wi-Fi before checking for satellite support. Recipients will receive messages as SMS texts and will get an invite to download the app. That's the only way to respond over satellite to the sender.
The Motorola Defy Satellite Link costs $99 and hits stores in April. A bundle that includes a 12-month subscription to the Essential Messaging service plan will start at $149. The service plan includes up to 30 two-way messages per month and SOS Assist.