MediaTek announced a new chip on Friday that will allow smartphone vendors to add two-way satellite texting to any handset, even the iPhone. Apple has introduced satellite connectivity with the iPhone 14 series, but the feature only works with SOS services. And we have seen stories where SOS satellite alerts saved lives.
But MediaTek's new chip would let devices go beyond supporting SOS services in areas without cellular connectivity. That's not to say that Apple will use the new MT6825 chipset to include two-way satellite messaging in future iPhone generations. But it shows that satellite communication will soon go mainstream.
MediaTek's MT6825 chip uses 3GPP Non-Terrestrial Network (NTN) technology to bring two-way satellite communications to smartphones.
"Our standalone MT6825 chipsets, which are based on the 3GPP NTN open standard, can be integrated into any flagship smartphone to deliver a seamless satellite connectivity experience," said JC Hsu, Corporate Vice President and General Manager of MediaTek's wireless communications business unit.
MediaTek is working with two different technologies, IoT-NTN and NR-NTN (next-generation 5G New Radio NTN). The first enables satellite messaging on phones, while the second can support higher data rates, making possible video calls and navigation over a satellite connection. However, satellites only support IoT-NTN on a mass scale.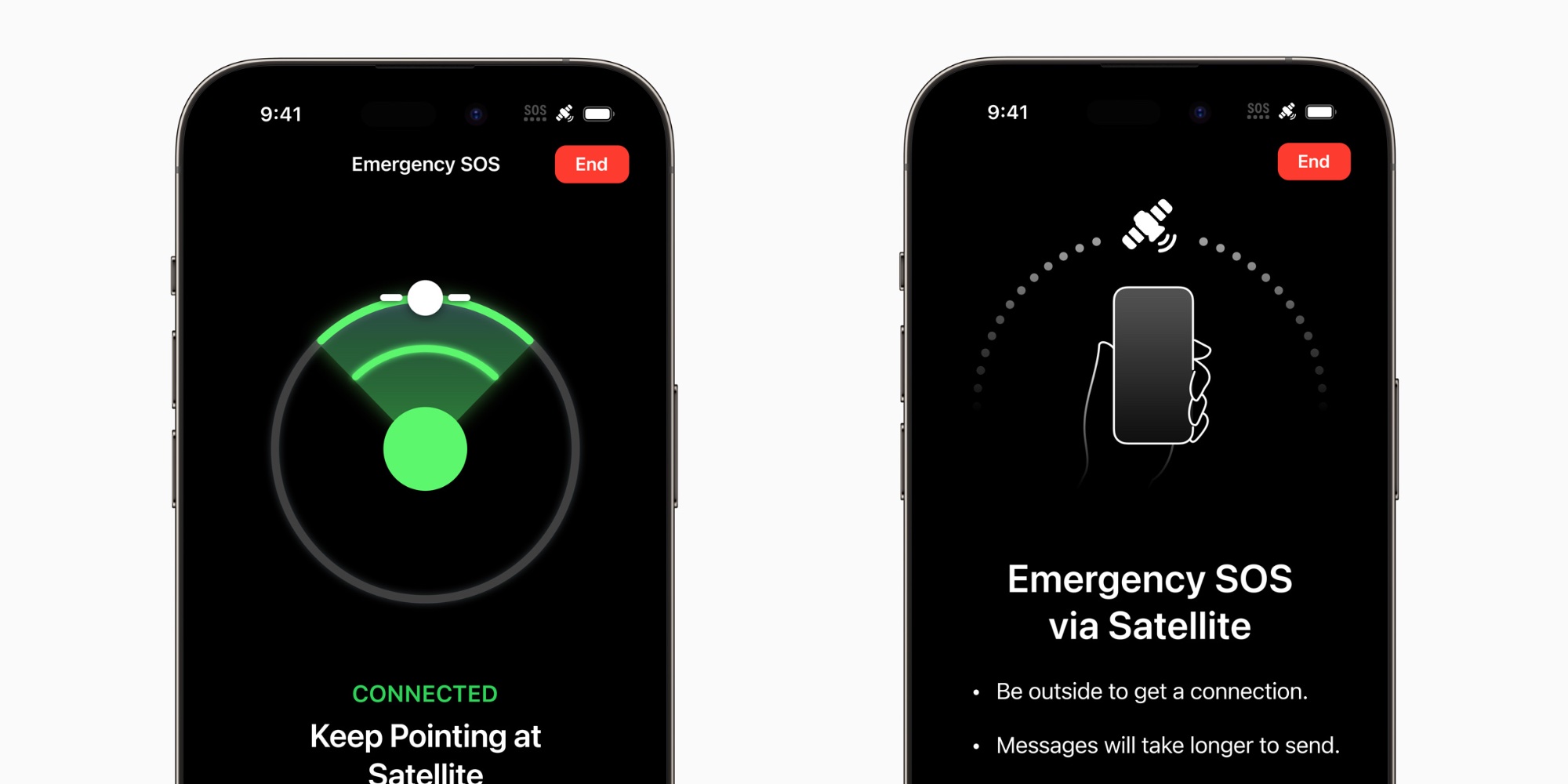 That's why the new MT6825 chip will power only two-way satellite messaging services. The processor can receive messages from satellites automatically, so users won't have to check for messages manually. Also, smartphone users won't have to aim for the satellite to establish a connection.
Aside from two-way messaging, the chip will support interactive SOS services like the iPhone. It'll also offer location-sharing, tracking features, and weather forecast support.
MediaTek also says the MT6825 can connect to Geosynchronous Equatorial Orbit (GEO) satellite constellations. These can be converted to 3GPP NTN networks and are widely available in orbit.
The chip is a standalone solution that smartphone vendors can add to any 4G and 5G smartphone or device. That's why, in theory, even Apple could use it for two-way satellite texting on iPhone. But there's no indication that will happen anytime soon.
Instead, MediaTek announced it's teaming up with Bullitt Satellite Connect for the Motorola Defy 2 and CAT S75 smartphones and the Motorola Defy Satellite Link accessory. These devices will use the MT6825 chipset for two-way satellite messaging.