As the YouTuber explains in the video at the end of this post, the iPhone's default camera lets you slow the shutter speed down to 1 second. That's not enough to take long exposure photos. McGee says that astrophotographers shoot between 10 and 30 seconds, or even longer, to achieve those gorgeous night shots.
You don't necessarily have to aim to match astrophotography taken by professional hardware. But the iPhone can definitely shoot great long exposure photos with the help of an app like ReeXpose.
That's the app the YouTuber used in London to take some amazing shots of his surroundings. As you can see, they might rival long exposure photos from more expensive equipment.
McGee demos the ReeXpose experience in the clip, from the user interface to shooting examples. The camera app will save the photos in Apple's RAW format. You can then export them for post-processing and fine-tuning the images.
As you'll quickly see, you don't need experience taking long exposure photos to take great shots with ReeXpose. Just use the app and improve your game as you take more photos. You should quickly figure out how to focus, what lighting works best, and how to set the shutter speed and capture time to obtain results similar to McGee's samples.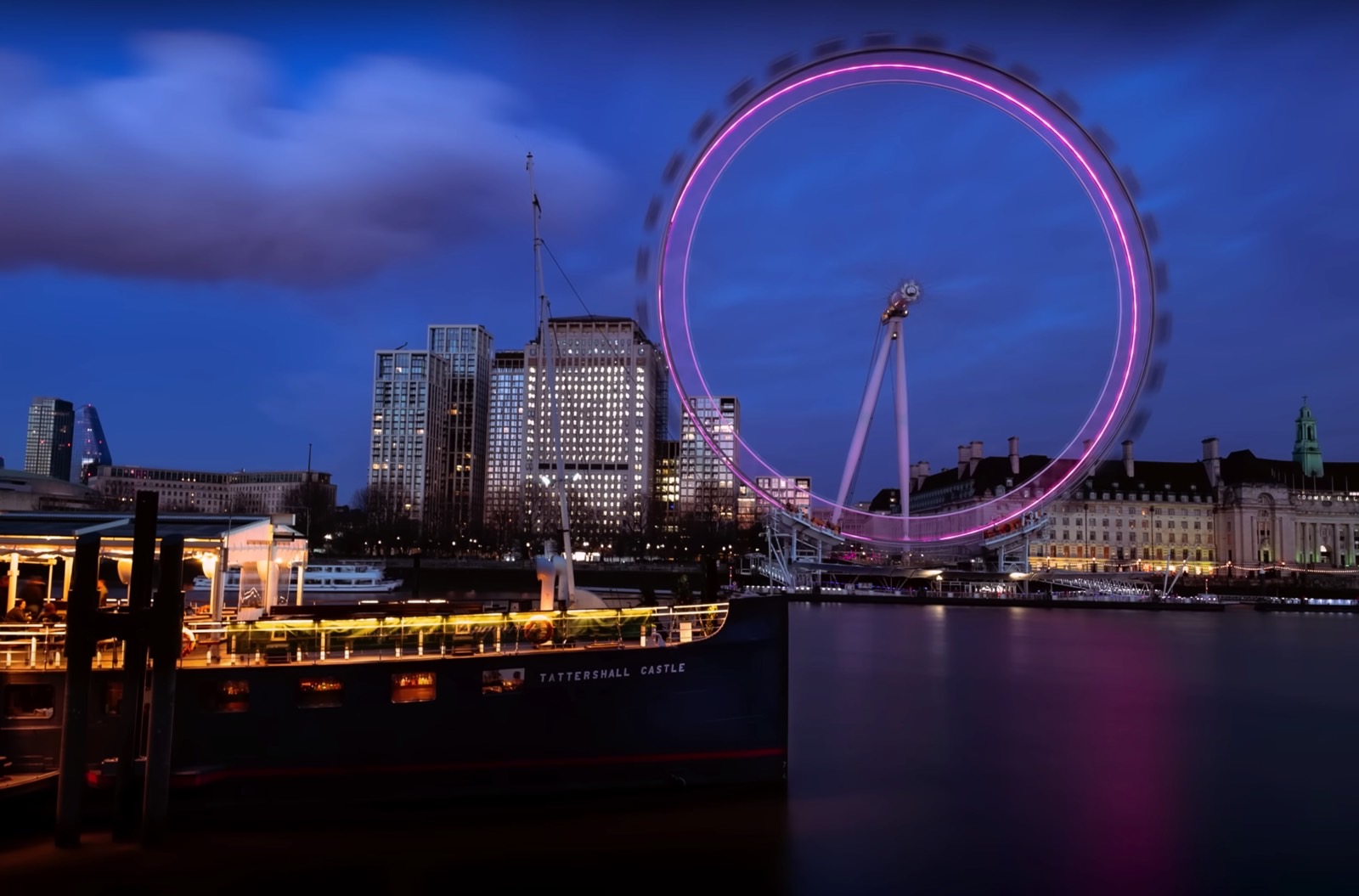 You might wonder what iPhone you need to get the best results. The newer the iPhone, the better the camera sensors. Therefore, the better the overall photo and video results.
But you don't need the latest and most expensive iPhone 14 Pro Max to take great photos. ReeXpose requires iOS 16 or later to run, which means it's compatible with any iPhone released since 2017.
As for McGee's setup, he uses an iPhone 12 to capture the samples in the clip above. The vertical two-lens camera setup on the back, the flat sides, and the larger notch tell us it's a 2020 device.
Check out the full iPhone tutorial below to see how easy it is to take amazing long exposure photos on your handset: