Apple's MacBook Air is an excellent choice for many because of its premium aesthetics and superior silicon. These beautiful machines have a reputation for being fast and responsive to anything you can throw at it. Smooth and sleek with a gorgeous exterior design, the MacBook Air also has many other lovable features like an all-aluminum enclosure and a long-lasting battery.
It's an outstanding laptop. But, like every other gadget, it has a few drawbacks. Many people love the MacBook Air, but still find the operating system differences from Windows laptops annoying and don't want to use MacOS. And, not everyone can shoulder the cost of purchasing the MacBook Air or the new M2 MacBook Pro that's about to debut.
If you can't afford one or would love to choose from a variety, you should consider these best MacBook Air alternatives. Our expert review team has curated a list of the best picks that may interest you. So, read on if you're looking to buy the best MacBook alternative!
Best MacBook Air alternatives in 2022
ASUS Vivobook 16X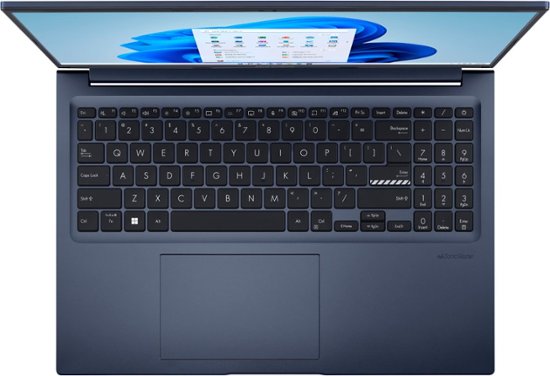 BGR may receive a commission
Pros
Extremely reliable
Great performance
16-inch HD display
AMD Radeon graphics
Cons
Average battery lifespan
Some may not like the feel of the keyboard
The Asus Vivobook 16X is one of the best MacBook Air alternatives as it provides a similar experience and performance. The Vivobook varieties offer a large, Full HD 16″ screen. It has a 180-degree lay-flat hinge that gives you flexibility when transporting it.
It has a powerful AMD Ryzen 7 processor and AMD Radeon graphics. It's less than an inch thin, boasting a sharp and sleek design. You can trust the Vivobook name and this one has taken all that was great about previous iterations and added to it. Plus, the price is much less than a MacBook Air.
Microsoft Surface Laptop 4
BGR may receive a commission
Pros
Responsive, multi-touch screen
Great performance with long hours of battery lifespan
Great camera quality (720p HD camera)
A backlit keyboard that offers a great typing experience
Extremely lightweight, sleek, and thin design
Cons
Limited ports options
Loud enough speakers but lacks refined bass quality
No fingerprint reader
Low speed SSDs
The Surface Laptop 4 is one of the many reasons why Microsft's long-term rivalry with Apple still stands. If you have been looking for the best MacBook Air alternative with superior added advantages, this is a good pick.
This laptop comes with an 11th Gen Processor, a large multi-touch screen, a strong battery lifespan, and lots more. It could be the best laptop for writers and creatives because of its wide keyboard design over a sleek, thin, premium build.
In addition, you can use this for more than half a day on a single charge. It is also not extremely expensive, so it will save you a lot of bucks, unlike the MacBook Air.
ASUS Zenbook 13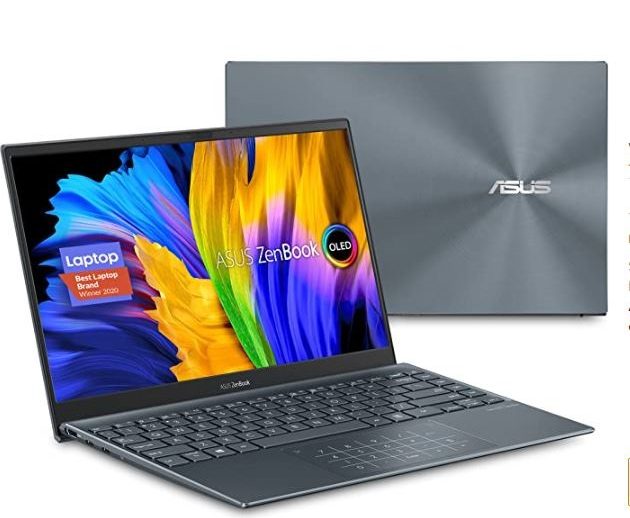 BGR may receive a commission
Pros
ErgoLift hinge keyboard with a very large LED-lit NumberPad touchpad
Gorgeous, responsive OLED NanoEdge touchscreen display
Great CPU performance with remarkable hours of battery lifespan
Great camera quality (720p HD camera), IR face recognition
Cons
The absence of Thunderbolt 4 support and a 3.5mm headphone jack
The touchpad could get sticky
Underperformance from its AMD Radeon graphics
This boundless beauty created as a super-amazing machine from ASUS is another irresistible MacBook alternative. Apart from the reasonable price tag, this laudable ultrabook is one you should look out for if you love to multitask.
Its outstanding CPU performance, supported by an elongated battery life, will make you love multitasking. This laptop has a lightweight chassis over an excellent design and boasts a 400-nit vibrant OLED display like the MacBook M1.
Also known as the Zenbook 13 UX333, the ASUS product is one that will suit just any creative professional. Yet, the absence of an audio jack, Thunderbolt 4 support, and lagging AMD Radeon integrated graphics don't help its case. But, you can connect to the system through a wireless earbud instead of the headphone jack. Making use of the other port selections will come in handy.
HP Envy 15 x360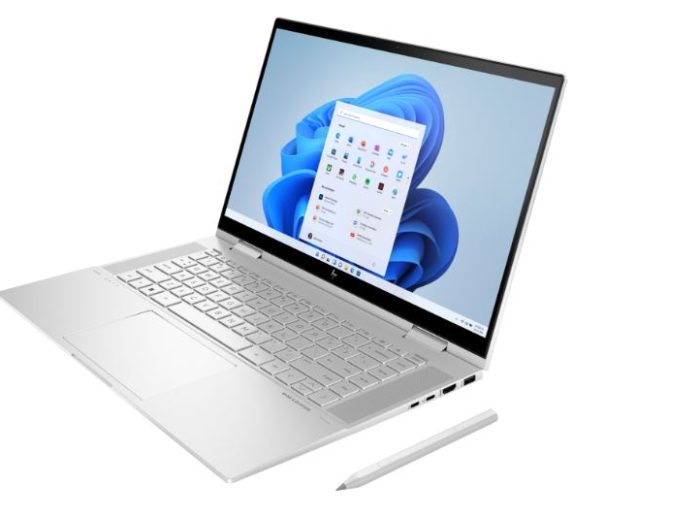 BGR may receive a commission
Pros
Comfortable, extra-functional keyboard
Responsive, multi-touch display and ample ports
Strong performance with long hours of battery life
A backlit keyboard on strong hinges that offers a wonderful typing experience
Lightweight, sleek, and thin convertible design
Cons
Heavy to hold in tablet mode
IR is not Windows Hello compatible
HP Envy 15 x360 is one of the best economical, big-screen convertible laptops that will pass for a MacBook alternative. HP's Envy x360 laptops have a sturdy build with a nearly bezel-free bright convertible touchscreen. Its thin, premium design also supports the HP pen and "kill switches" for the mic and webcam.
The laptop has an all-day battery life and can even pass for a gaming laptop. Although its price is not particularly less than the MacBook Air M1, you could still save some cash with this reasonable option.
With speedy processors, a sturdy build, a large multi-touch screen, this could be the best gaming laptop option under $1,000.
HP Elite Dragonfly G3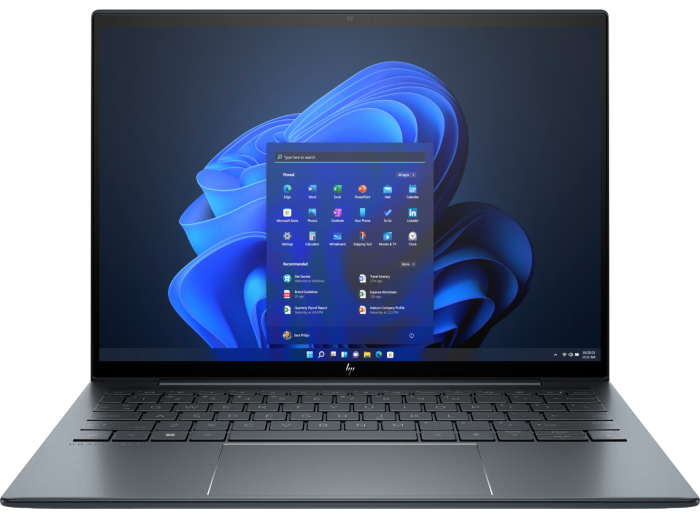 BGR may receive a commission
Pros
Amazing keyboard design
Excellent responsive, multi-touch display
Outstanding performance with epic hours of battery usage.
Ample variety of ports
This is undoubtedly the best MacBook Pro alternative for you if you are not an Apple fan. This system was designed for business users and, like the MacBook Air is relatively lightweight and powerful enough to last you long hours of work.
Because of how expensive the laptop is, it is safe to say that it is not for every user. The cutting-edge Intel Core i5 processor brags about a speedy performance and responsive touchscreen. The front-facing camera is especially helpful because it's clear and made for video calls. This has HP Wolf Security for Business, meaning that all your business dealings will be protected.
Lenovo ThinkPad X1 Nano
BGR may receive a commission
Pros
Satisfactory keyboard on a 16:10 aspect ratio display
Excellent performance with long hours of battery life
Chargeable via 65W+ power bank
A spill-resistant keyboard offers a great typing experience
Highly configurable
Lightweight
Cons
A bit expensive
Heavy to hold in tablet mode
Lacks the USB Type-A or HDMI Ports
Small trackpad
The Lenovo ThinkPad X1 Nano is a powerful performer with a quality build and top-notch features. Its great battery life, 13-inch screen, and 16:10 ratio offer that extra functionality the Air lacks.
Don't think you're sacrificing performance when you pick this lightweight computer, as this machine can withstand heavy multitasking processes. It's easy to charge and has solid battery life. You can also choose to configure it the way that you best need.
Dell XPS 13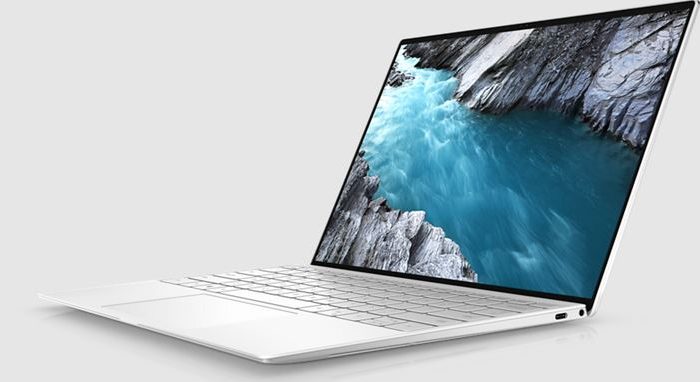 BGR may receive a commission
Pros
Powerful and extremely reliable machine
Excellent performance with decent hours of battery life
Beautiful, comfortable keyboard offers a great typing experience
Highly configurable
Lightweight
Cons
Expensive
Not enough ports
One generation behind
This is one of the best laptops on the market and a great competitor for the MacBook. Though not a gaming laptop, this incredibly classy machine is ideal for heavy tasks and processes. If you don't want to splurge for the Dell XPS 15, it's completely understandable, as that is a very expensive laptop. This will give you a lot of what that one has for a lesser cost.
This still has a hefty price tag, but it's highly configurable and incredibly easy to bring with you. The keyboard is spread out perfectly, giving you an easy experience. Plus, this can get you through all the tasks you have that day with plenty of battery life to spare.
Must-have features for the best MacBook alternatives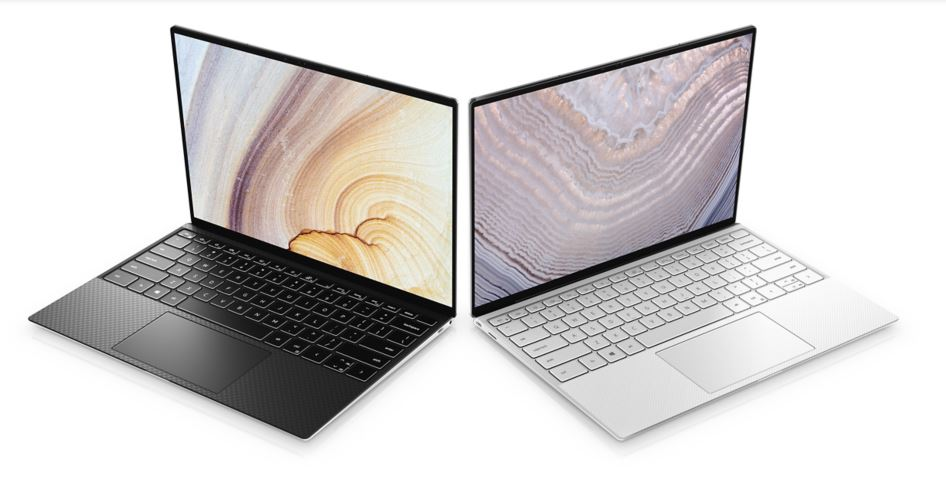 You should have the following factors in mind if you want a laptop that can be compared to the MacBook Air.
Battery life
Running your laptop on its battery without it being plugged in is a factor that affects the laptop's battery health. All laptop batteries have a particular number of charge cycles before deterioration sets in. That said, no matter how strong a laptop battery is, it will eventually conk out someday. Choosing a laptop with long battery life gives you an extended usage period.
Apple boasts an unusually extended battery life for the MacBook Air M1 and M2 on a single charge. Whether or not that is true, always look for a laptop with a good battery before you make a purchase. Laptops like the HP Spectre x360 or the Lenovo Thinkpad x1 Nano can run on a single charge for more than half a day.
Screen/display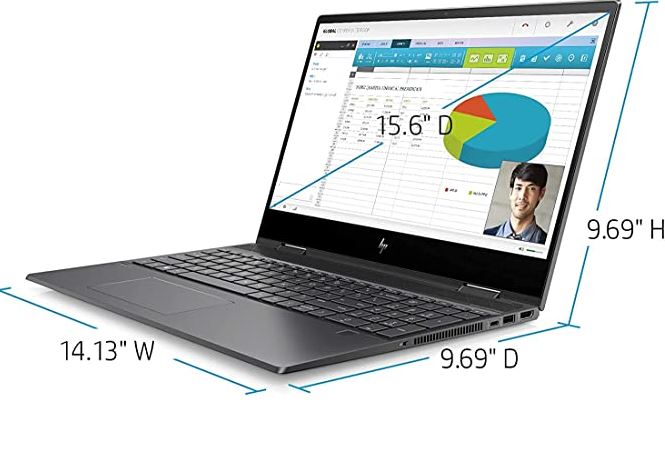 A good laptop display gives a better working view or experience. Apple's latest MacBook Air (M2) has a 13.6-inch IPS liquid retina display and a 2560-by-1664 native resolution at 224 pixels per inch. With a 500 nits brightness supported by Apple's Wide color (P3), True Tone technology, working on the M2 will provide a premium experience.
In comparison, many of the Air alternatives provide a similar experience plus a sharp, responsive wide touchscreen. Apple has yet to adopt a touch display tech for its MacBooks, so maybe that's an advantageous option for you. Some other MacBook Air alternatives combine the touchscreen tech with a wider and higher resolution pixel per inch on an OLED display.
The priciest Windows workstation laptops come with 17 inches 4K displays. These systems combine a higher resolution, OLED touch display, and pen features for animators or content creators.
That said, you have a wider range of screen sizes and displays to pick from several windows laptops.
Performance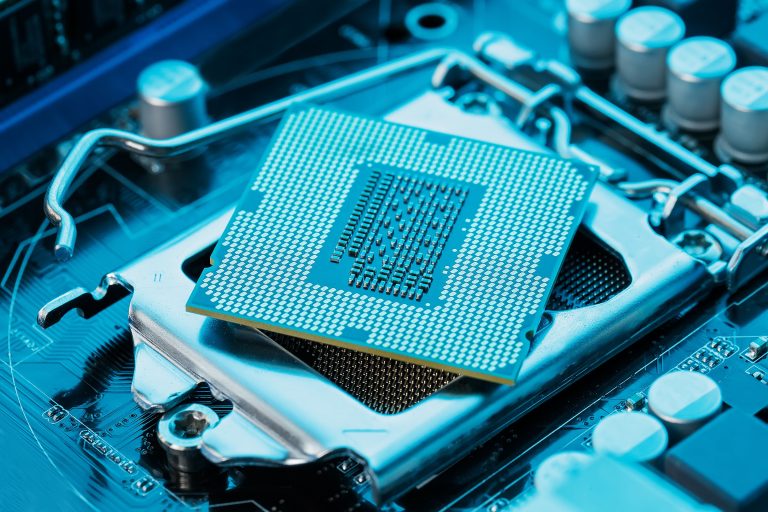 The Apple M2 chip, a significant upgrade from the highest single-core performance M1 chip, provides the MacBook Air with an impressive performance. Nevertheless, some new generation laptops, especially ones with higher class processors, can pose as great Air alternatives.
As MacBook alternatives, go for laptops with a distinct GPU and the best Intel chips.
Memory and storage
The internal specs of a laptop border around its memory and storage capabilities. The more you get, the happier you'll be.
A good laptop must have enough RAM to retrieve and read data for advanced processing of tasks. Your PC would be easier to control and processes would multitask faster if it had more internal memory and storage capabilities.
Furthermore, having enough RAM eliminates the occasional process crashes or overall system crash due to overload. If you want a MacBook alternative for bare computing essentials, maybe settle for an 8GB RAM. But, as a professional, you shouldn't be caught dead with any laptop with less than 16GB RAM. Try to also choose laptops with higher storage space as well
Ports and connectivity
An average laptop user would be fine with a couple of USB-A ports. However, this shouldn't be said of professionals— especially those who frequently transfer large files. The standard for slim, newer laptop models is the Thunderbolt and USB-C ports. These ports have notable data transfer speeds and are preferred by creative professionals or designers.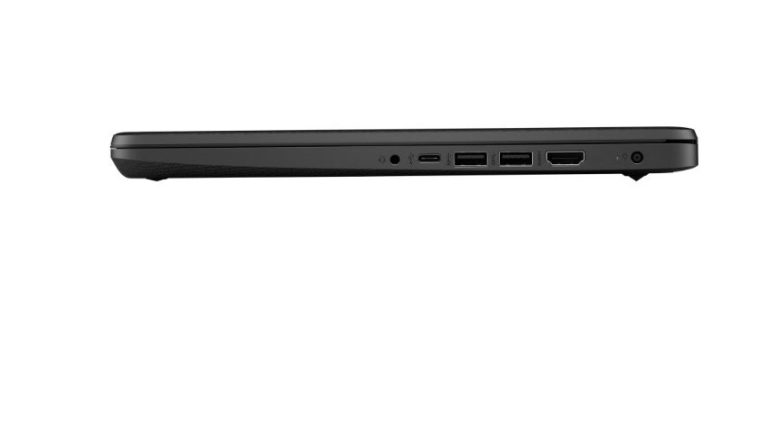 Many Windows laptops with various USB-A, ethernet, and HDMI ports. Unfortunately, that cannot be said of the MacBook Air, which has just 3 ports. These are the MagSafe-3-charging port, Two Thunderbolt / USB 4 ports, and a 3.5 mm headphone jack.
That means your Windows laptop has an advantage because of its port variety over the Air. Look out for a laptop with these respective ports or even an SD card slot, espeically if you're a photographer.
Overall portability/ size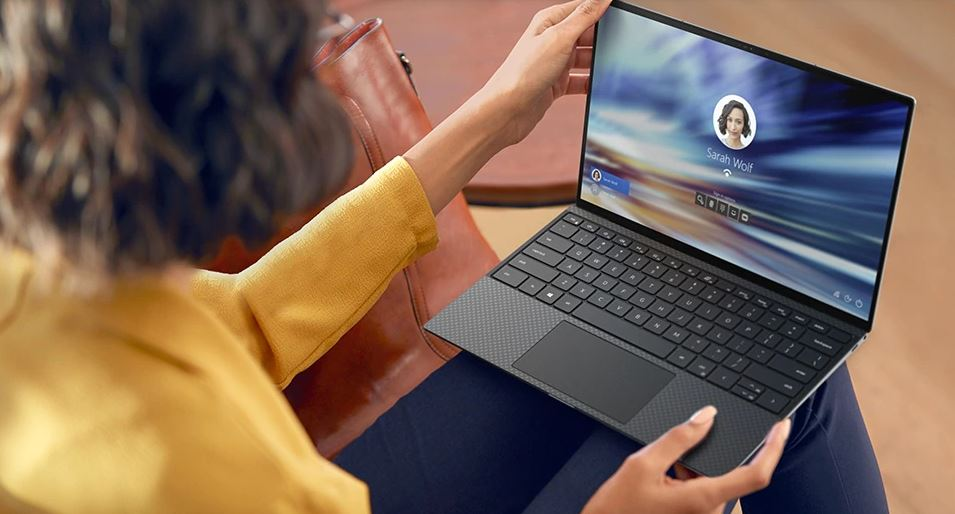 The MacBook Air laptops are highly portable with a sleek, thin, and light design that supports their feather-like weight. These laptops define ultra-portability by weighing just 2.84 and 2.7 lbs, respectively (M1 and M2). Thankfully, some lightweight laptop alternatives can be compared to the Air.
Trackpad and keyboard deck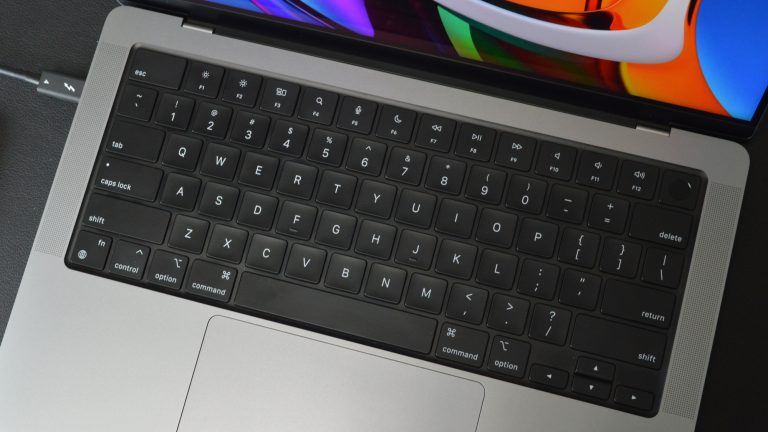 The Apple MacBook laptops have an intuitive, smooth, multi-functional, multi-sensitive trackpad. Look out for laptops with an easy-to-use trackpad because it mostly determines the overall experience with the laptop. You can't always utilize a mouse and an easy-to-use trackpad is a must. The best MacBook Air alternatives must come with a suitable trackpad and comfortable keyboard, especially without a touch display.
Cost
Apple computers have always been tagged with an expensive reputation, but so does the best Windows laptop. Top-grade gadgets are usually quite pricey, but you could save yourself a few hundred bucks in this case.
The M1 starts at $999 and the M2 model costs $1,199. In comparison, the best MacBook alternatives should hover around that same price range but a few hundred dollars less.