Remember last year's Xperia Ear open-style wireless earphones that Sony presented at MWC as a concept? Well, it looks like the headset finally evolved into a commercial product.
Unveiled during Sony's MWC 2018 press conference on Monday morning, the Xperia Ear is now called Xperia Ear Duo. The wireless headset will be available in stores this May, but preorder kicks off on Amazon on Monday. That's the good news.
The bad news, for your bank account, at least, is that the Xperia Ear Duo costs $279.99, which is more than $100 than Apple's AirPods.
However, the Xperia Ear Duo is just a tad smarter than the AirPods, Sony would have you believe. They pack an intelligent Spritzer chip and "an advanced multi-sensor platform" that can deliver contextual sensing and activity recognition.
The volume adjusts automatically based on your surroundings and background noise. The sensors can also pick up your head gestures, and you can answer or reject calls by simply nodding or shaking your head. To skip a song, you can shake your head left and right. Tapping the device and scrolling on the device is the more natural gesture for that particular task.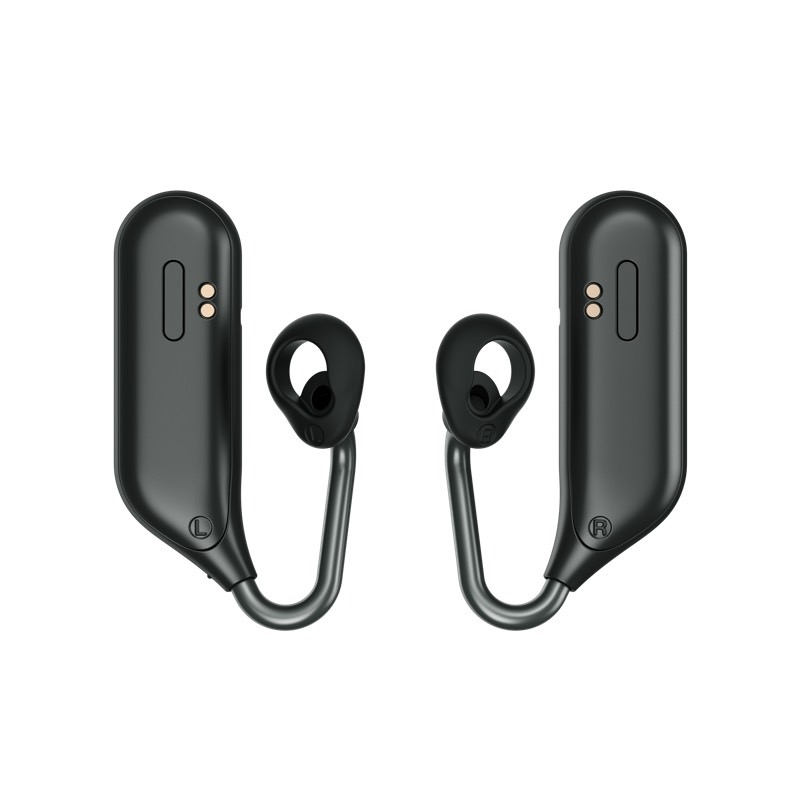 The main feature of Sony's wireless headset is still sound. And Sony wants you to enjoy a "dual listening" experience. That means you'll be able to listen simultaneously to music and environmental sounds or conversations.
You might have guessed by looking at the strange design of the Xperia Ear Duo how everything works. The earphone has a hole that allows ambient sounds to reach your ear. The bulky part that goes behind your ear, meanwhile, is the Spatial Acoustic Conductor that sends music directly to your ear.
But the headset will also do smart voice, and Sony mentions support for both Google Assistant and Siri — that means iPhone users are welcome to purchase the headset. In fact, Sony designed Android and iOS apps for the Xperia Ear Duo.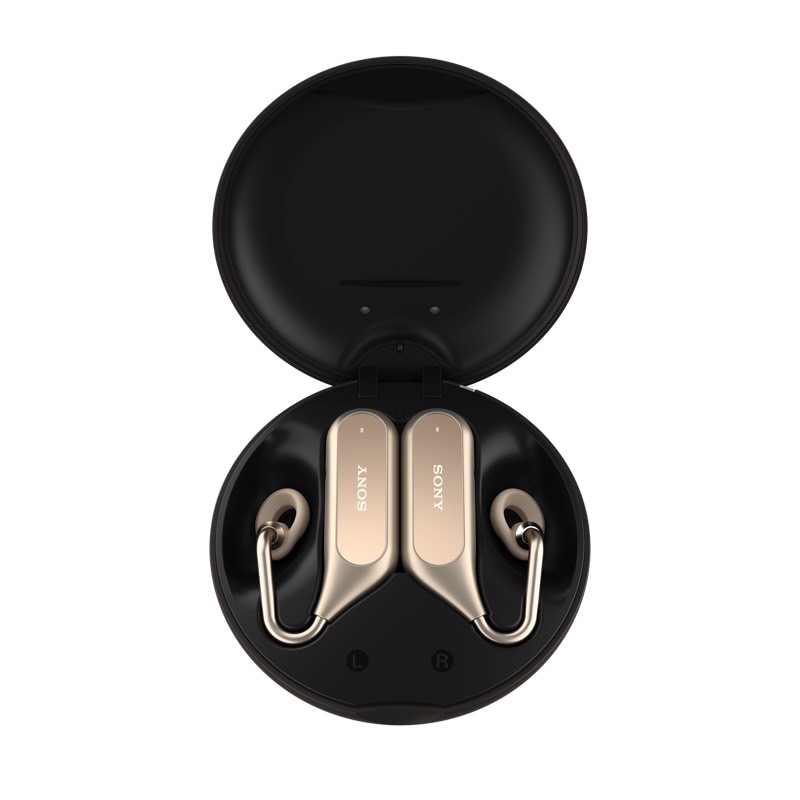 The headset delivers four hours of music playback, and the wireless charging case triples that. Sony says that you need only twelve minutes of charging to get two hours of playback.
Sony's Amazon listing is not yet up, but you should find it at this link as soon as it does.