The good folks over at SamMobile are out today with a report running down some of the changes coming in the new Samsung Experience 10 on Samsung's Galaxy Note 9, changes that come via a leak of the Note 9 Android Pie beta build obtained by XDA Developers.
Among other things, the Android Pie firmware in Samsung's latest flagship in its Note series includes what looks like a full revamp of many native Samsung apps like Messages and Contacts. "The camera app," SamMobile reports, for example, "has the different camera modes at the bottom of the screen now, with the AR Emoji and Bixby Vision options moved to the top. The camera interface is not unlike what we see on the Galaxy A7. For example, there's a new button for switching to the telephoto lens for zooming in on a scene. AR Emoji quality has reportedly improved a bit, although that's not totally confirmed at this point."
Moving on to other changes, the next version of Samsung's Android skin for the Note 9 will apparently also include a new dark and transparent theme for things like quick toggles and the Settings app, which will now sport a dark background with white cards on top for the settings menus. According to SamMobile, they'll change to gray when the Night theme is turned on.
The report goes on to include a bevy of screenshots showing off some of the other imminent changes: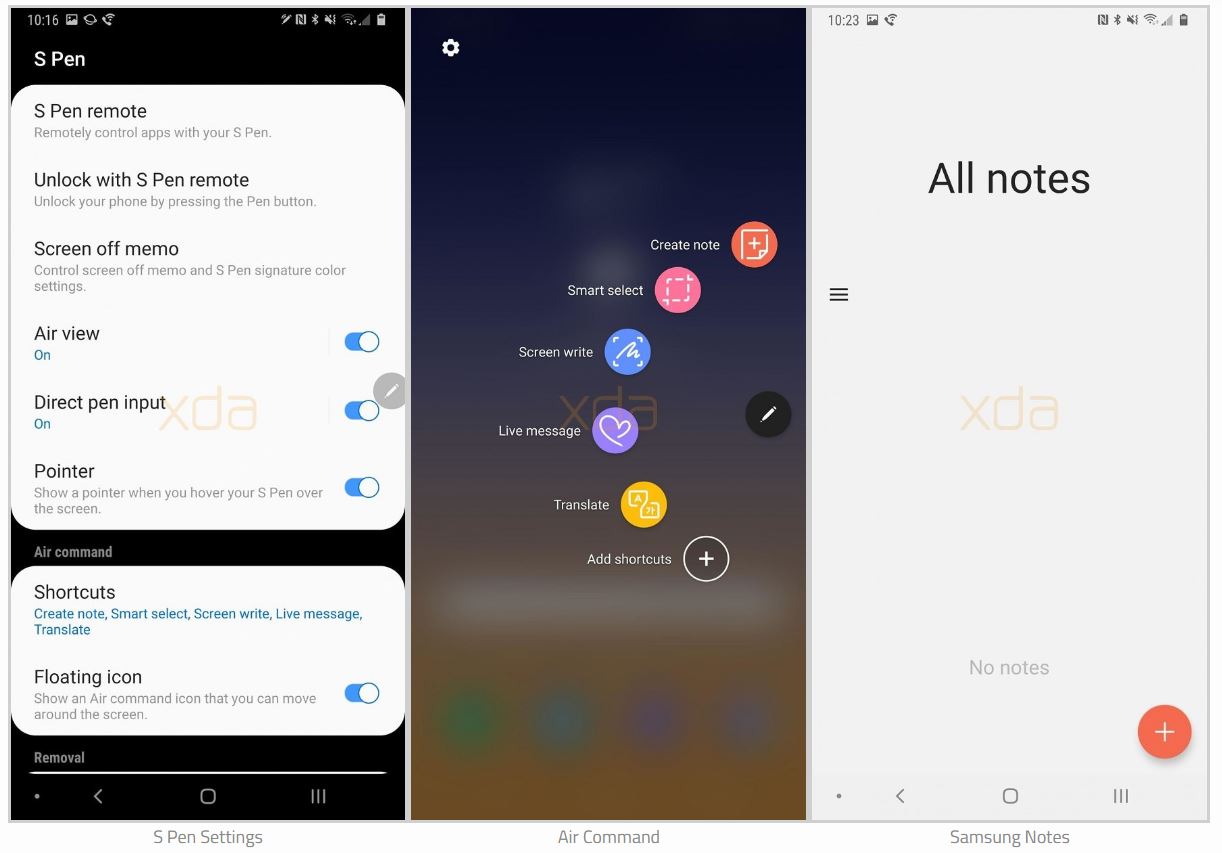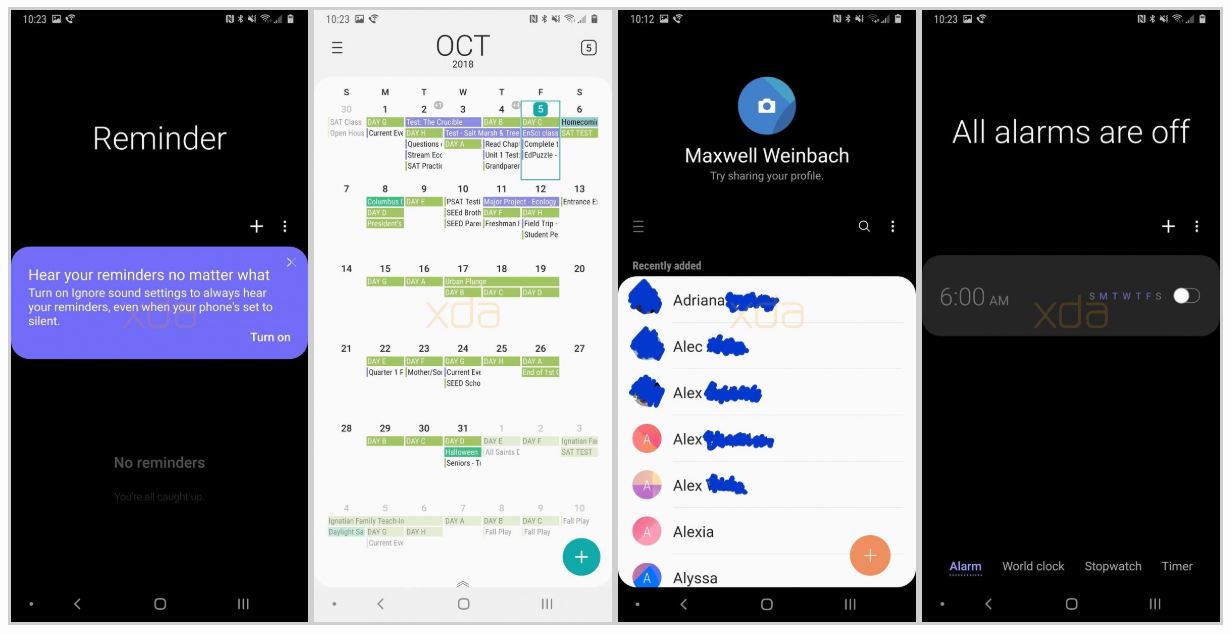 Courtesy of XDA, other changes include a new default clock on the lock screen, as well as an updated UI for the launcher. The app icons are also bigger, and some apps have new icons altogether. XDA's full rundown includes a ton of other changes, as well.
"Samsung Experience 10 based on Android Pie is a huge update for Samsung Galaxy devices," the XDA report summarizes. "This is the first major update that Samsung devices will get after implementing Project Treble support. Right now, the build is full of small bugs here and there as it's the first one we've been able to obtain for the Qualcomm Snapdragon Samsung Galaxy Note 9. Still, it is great to see that Samsung is making great progress on bringing Android Pie to the Samsung Galaxy S9, Samsung Galaxy S9+, and Samsung Galaxy Note 9."