It's supposed to be all about the OnePlus 6 today, but plenty of companies are looking to make people forget that a brand new Android flagship is about to launch. HTC unveiled a blockchain phone just a day before OnePlus was set to take the stage in London, Nokia unveiled its first iPhone X clone in China, and Samsung unveiled two new versions of the Galaxy S9. Don't get too excited about the red and gold Galaxy S9 and Galaxy S9+, however, because you can't have them.
Unless you plan to travel to a distant land, the Sunrise Gold and Burgundy Red Galaxy S9 editions will be out of your reach. Just like with previous color updates, Samsung is launching the gold and red models only in a few markets.
The Burgundy Red edition will be available in Korea and China this May, while the Sunrise Gold will launch in June in a slew of markets, including Australia, Chile, Germany, Hong Kong, Korea, Mexico, Russia, Spain, Taiwan, United Arab Emirates and Vietnam. Other markets will follow after that, but there's no word on any US availability.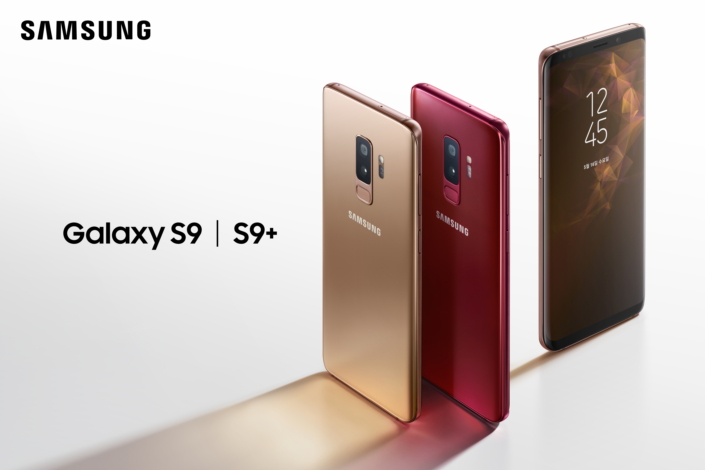 Other than the new coats of paint, there's nothing really new about these Galaxy S9 and S9+ handsets. They're the same phones Samsung unveiled a few months ago. That said, I'll leave you with Samsung's mind-bending explanations for the new colors, emphasis mine, just so you know exactly what you're getting:
The Sunrise Gold edition for Galaxy S9 and S9+ is Samsung's first device to feature a satin gloss finish which wraps the smartphone in a tranquil glow and glimmer. The new Sunrise Gold color creates a feeling of both vibrancy and calm. This sophisticated finish was developed to appeal to all users by bringing a stylistic touch of high fashion and urban interior design to a user's mobile device. The Burgundy Red edition is one of the deepest red colors available featuring restrained gloss for added density and a look that is contemporary and traditional – perfect for users who appreciate luxurious design.
OK then.