The first-ever Roku-branded TVs are now available. The Select and Plus Series TVs range from 24″to 75″ to fit "any room or budget" and can be purchased from Best Buy stores or the seller's website.
"Our goal is to make everything about a smart TV delightfully simple, from finding the perfect TV for you to opening and unboxing to enjoying your favorite movies and TV shows," said Mustafa Ozgen, president of Devices at Roku.
While the Roku Select TVs offer an HD experience, the company bets on the Plus Series TVs, which use QLED technology with 4K Dolby Vision Picture, automatic brightness, local dimming, Dolby Atmos, and more.
Powered by Wi-Fi 6, this Roku TV is ready to help users find and launch the content they want to watch in a snap. Built with Roku streaming for access to a selection of free, live, and premium TV, users can also take advantage of a new Voice Remote Pro, which offers hands-free voice commands, Lost Remote Finder, personal shortcut buttons, and a rechargeable battery.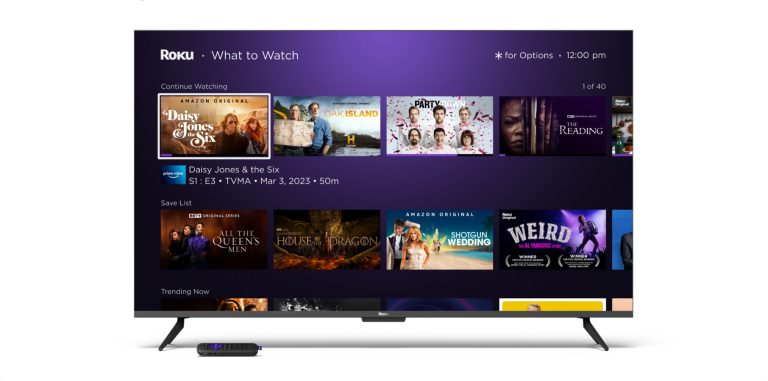 In addition to that, the company has also announced its OS 12 update, which will be available in the coming weeks. This version focuses on features for Live TV, Content Access and Discovery, and Mobile.
With the Live TV section, Roku is adding Local News to bring 350+ free linear TV streaming channels from major cities across the US. Premium Subscriptions will allow users to discover and sign up for premium channels quickly they are not currently subscribed to.
The streamer is also expanding its sports coverage to golf and additional soccer programming, including Spanish-language game coverage around select soccer leagues. In the coming months, Roku will expand the supported channels for the TV experience.
Last but not least, Roku's mobile app is being refined in the coming months with a revamped Account Hub, a more streamlined Home Screen, a Live TV Channel guide button, and an enhanced Roku Photo stream section.
BGR will let you know once OS 12 starts rolling out to all users.