The first potentially meaningful Pixel 3 leak came just a few days ago when purported screen protectors where photographed somewhere in Asia. We've seen a bunch of renders since then, including concept images showing what the Pixel 3 XL will look like with the notch hidden. After all, Android P will let you hide the notch if you desire. A new series of beautifully rendered images now show us what Google's phones might look like if Google were to completely rip off the entire iPhone X design instead of just the notch. It's clearly an iPhone clone, but it's also unbelievably sleek. In fact, this might be the Google phone of our dreams.
Twitter user @PhoneDesigner created these images using the leaked screen protectors as a guideline. But, unlike the previous renders, these also imagine what the back side of the phone will look like.
Pixel 3 XL
The front with the huge notch based on leaks and the back is my own interpretation. So please judge me only for the back. ¯_(ツ)_/¯#Pixel3XL #Pixel3 pic.twitter.com/5Uq8kA0d49

— Jonas Daehnert (@PhoneDesigner) May 30, 2018
In his view, the Pixel 3 XL will feature a dual-lens vertical camera placed in the top left corner, just like the iPhone X. The glossy back is glass instead of aluminum, which is something Google might do if it plans to bring wireless charging to the Pixel 3 family. What's not visible is the fingerprint sensor, which is found on the back of the current-generation Pixel 2 and Pixel 2 XL.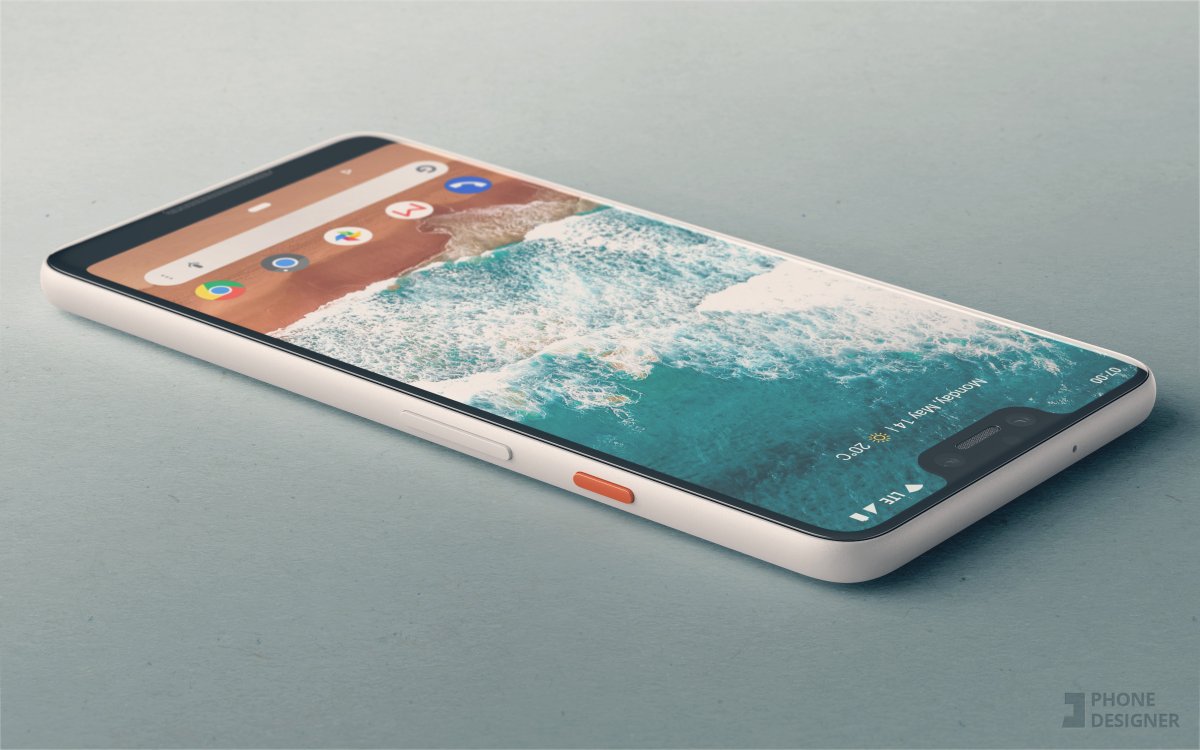 These are just renders from a fan, so there's no telling if they'll actually end up representing Google's real Pixel 3 design. But dual cameras have become the norm for high-end phones, so it would be strange for Google to keep ignoring them, no matter how great its single-cam photo experience is at the moment. Furthermore, the leaked screen protectors suggest both the Pixel 3 and Pixel 3 XL will have dual-lens selfie cameras. So it'd make sense to see two cameras on the back of each phone as well.
Similarly, most high-end handsets out there offer wireless charging support, including all 2017 iPhones. Can Google ignore wireless charging for one more year?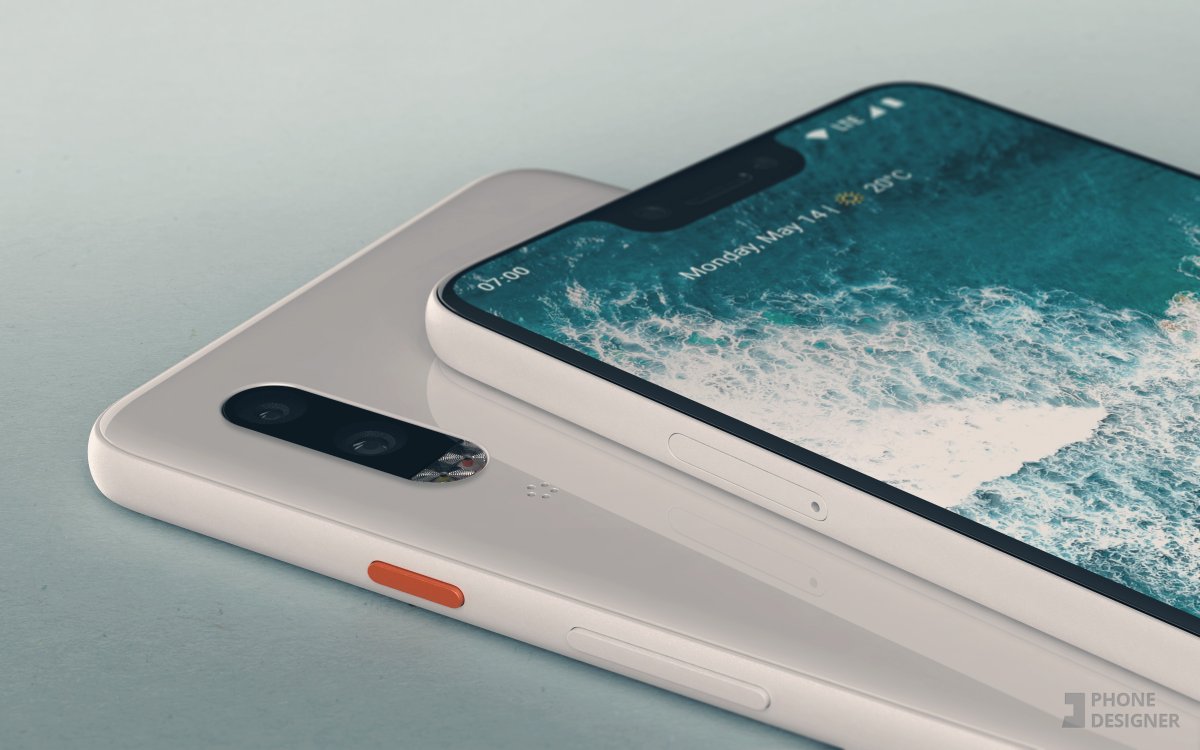 If this prediction does come true, Google may end up copying Apple a year after criticizing its rival. Again.
Google made fun of the iPhone 7's lack of a headphone jack after Apple killed the port, and then a year later the Pixel 2 had no 3.5mm connector of its own. The company last year bragged that its single-lens cameras could be as good, if not better than dual-lens cameras. It would be interesting to see how Google explains dual cameras if the Pixel 3 ends up getting them.
Finally, it remains to be seen whether the Pixel 3 and Pixel 3 XL will offer users the same set of features, dual rear cameras included. Last year, Google made a big deal about its phones offering the same experience regardless of size, a definite hit at Apple's 2017 iPhone launch strategy. These early Pixel 3 leaks already suggest the two phones will have different designs. If the screen protectors are genuine, it's safe to say that Google is about to keep the best design features reserved for the bigger phone, just like it accused Apple of doing.