Google this fall will introduce at least two new Pixel phones, the Pixel 3 and Pixel 3 XL, and we expect both handsets to feature all-screen designs, which is the norm nowadays in the mobile business. Considering that some of the most important names in the industry are cloning the iPhone X design and that Android P already supports notch screens, it's possible that the Pixel 3 phones will come with notches of their own.
But if the following leak is accurate, then Google's next phones might not be all that attractive.
Found on Weibo and shared by Slashleaks on Monday, the following image supposedly features screen protectors for both the Pixel 3 and Pixel 3 XL smartphones, which have yet to be officially announced by Google: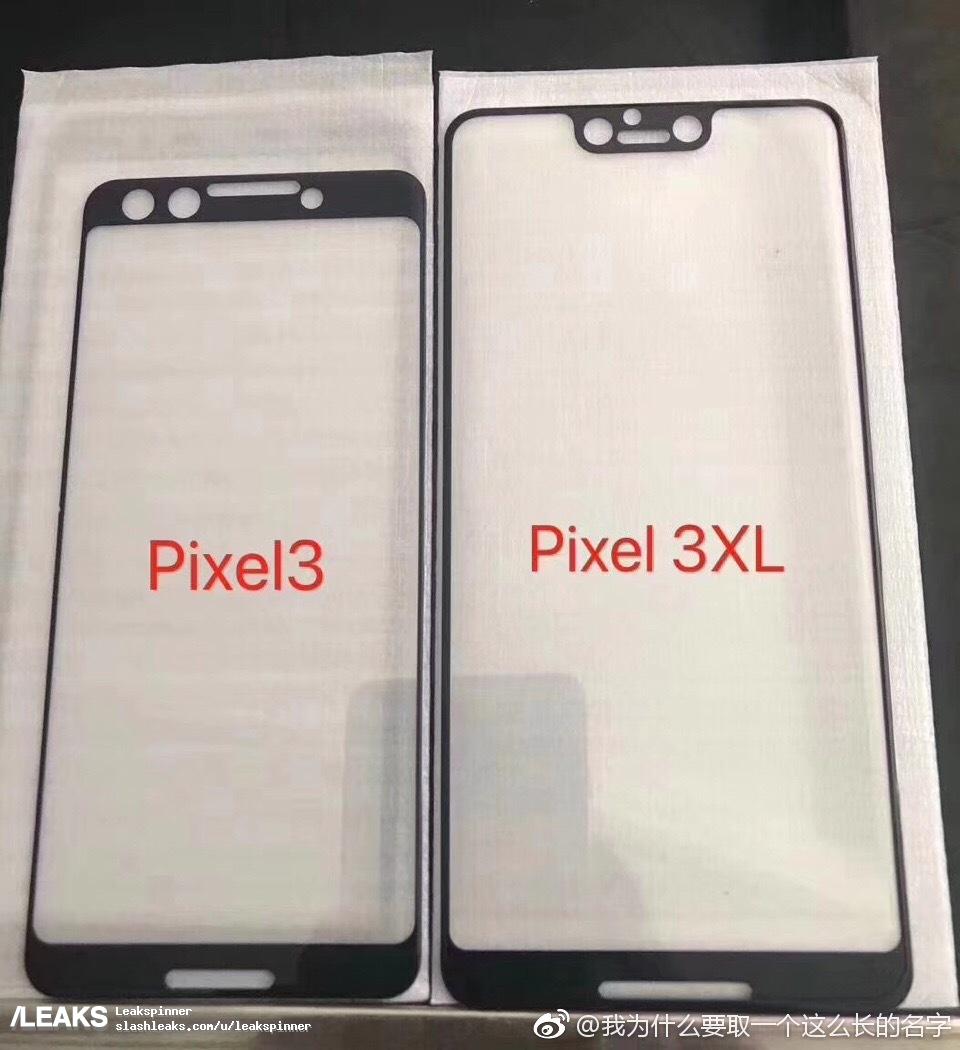 If accurate, the leak indicates that the Pixel 3 and Pixel 3 XL will not have the same design. Only the larger model would receive the notch treatment, though both devices would feature two front-facing cameras. That doesn't mean the Pixel 3 phones will have a 3D facial recognition system in place, although a dual camera system could be used for that purpose.
Both phones would also have two speakers on the front, just like their predecessors. And both of them will have what appear to be pretty significant bottom bezels, or chins. The Pixel 3 XL's notch also seems to be pretty significant, possibly even thicker than the iPhone X's notch at first glance.
Google will likely introduce the Pixel 3 phones during an event this October, so there's plenty of time to see more Pixel 3 leaks before the official announcement. Hopefully these screen protectors turn out to be fake.