We have already seen a number of big smartphone launches so far in 2018, from Samsung's Galaxy S9 and the LG G7 ThinQ to the just-released OnePlus 6 that now holds the coveted title of most powerful smartphone in the world. That's right, it's even faster than Apple's latest iPhones, which is quite an accomplishment even considering the software issues that currently plague iOS 11. Huawei's P20 Pro was also released earlier this year, and it packs the best camera the world has ever seen on a smartphone (don't worry, you can still get a Huawei P20 Pro right now even though Trump's White House doesn't want you to have it), and the HTC U12+ was also just unveiled last week.
Despite all those huge smartphone launches, the most hotly anticipated smartphone releases of the year are all still to come. The Galaxy Note 9 will be released sometime in August if recent rumors are to be believed, and Apple's new 2018 iPhone lineup won't debut until September. Then, once that's all said and done, Google will debut its new Pixel 3 and Pixel 3 XL smartphones. We still have a long wait before Google's 2018 Pixel phones become a reality, but a new leak may have already given us our first look at Google's new Pixel 3 and Pixel 3 XL designs.
Yesterday we shared a potentially huge Google leak that left people with mixed emotions. On one hand, seeing a leak that may have revealed Google's Pixel 3 and Pixel 3 XL smartphone designs is obviously a big deal. On the other hand, the larger and often more desirable new Pixel phone may turn out to be a huge disappointment to many potential buyers.
Pixel phones are typically purchased by the most hardcore Android fans out there. They want a "pure" Android experience, and they also want to get big software updates the moment they're released, not six months later. Google's own Pixel phones are the only way to make either of those things happen.
Of course, hardcore Android fans also have something else in common: they tend to inherently hate anything Apple does because… well… Apple. This could be a big problem in 2018 though, because it looks like the Pixel 3 XL is going to copy the same iPhone design feature that most other Android phones are copying this year. We're talking about the iPhone X's notch, of course, and yesterday's leak showed an unmistakable notch at the top of the Pixel 3 XL's screen. Here's the image again, in case you missed it: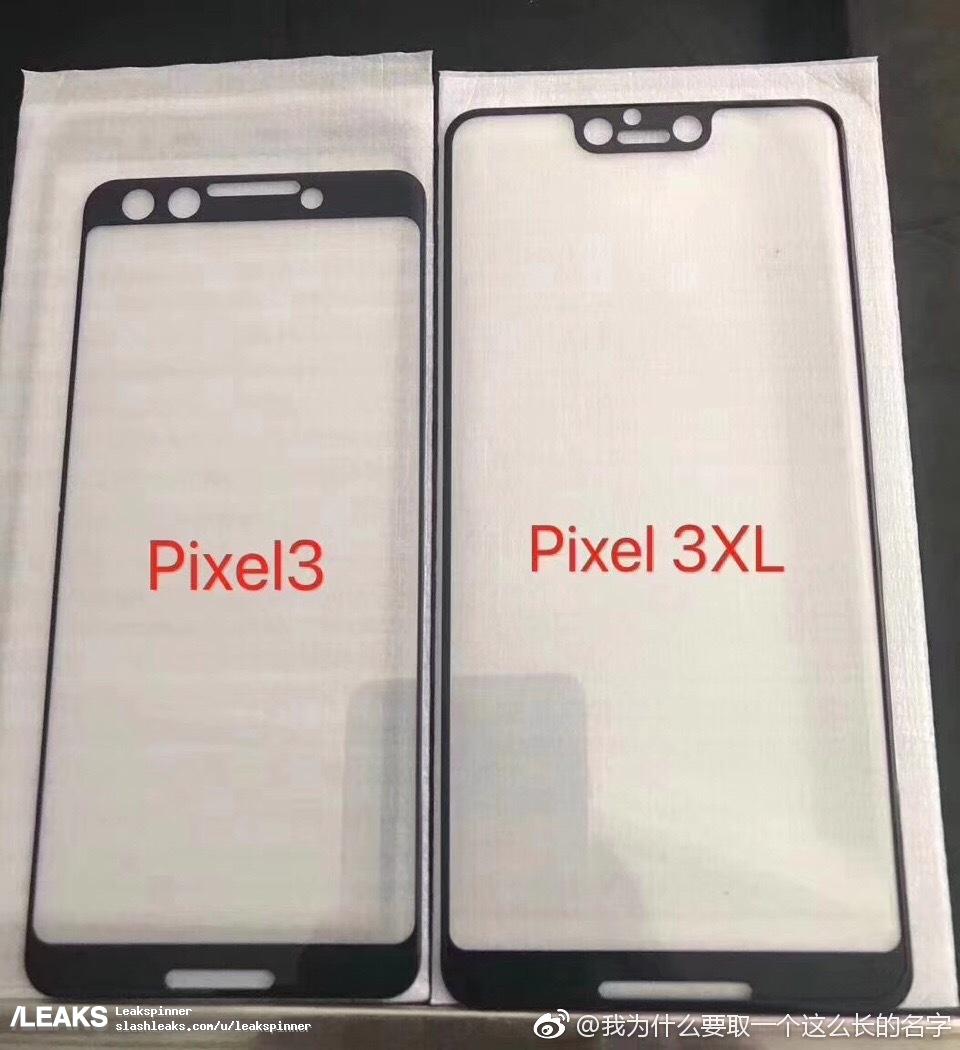 The image above is believed to show screen protectors for Google's upcoming Pixel 3 and Pixel 3 XL smartphones, and they obviously reveal a great deal about the phones' designs if they're genuine. We can see that both phones will have large "chins" at the bottom since no other companies want to invest the time and effort it took for Apple to eliminate the bottom bezel, and they also appear to have dual front-facing cameras at the top. The smaller Pixel 3 appears to have a large bezel above the display in addition to the chin, while the Pixel 3 XL will apparently clone the iPhone X's notch.
Using these leaked screen protectors and Google's earlier Pixel smartphones as a guide, cell phone blog Phone Arena created renders of the Google Pixel 3 and Pixel 3 XL. Nothing has been confirmed for the time being, of course, but there's a very good chance that these renders are very good representations of what we can expect from Google later this year when it unveils its 2018 smartphone lineup. Here's the image: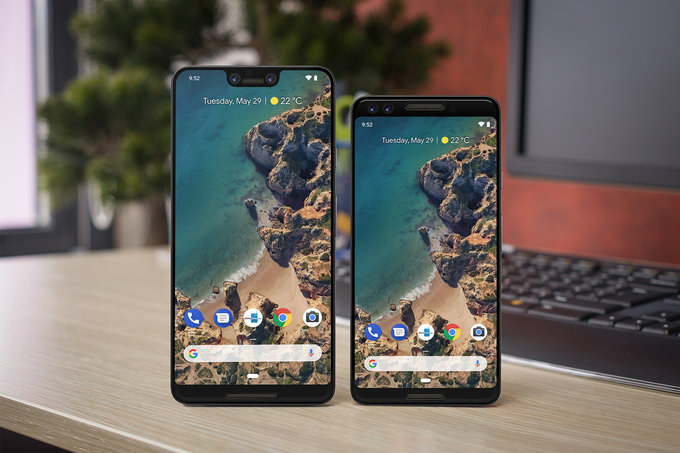 If all this pans out, it'll be interesting to see how receptive Android "fanboys" are to a Pixel 3 XL that obviously apes Apple's iPhone X design. Our guess? They'll find a way to convince themselves that Google didn't copy the iPhone X, and the notch won't stop them from buying the latest, greatest smartphone from Google.