If the most recent crop of iPhone 8 leaks and renders turn out to be accurate, the iPhone 8 could simultaneously be the most gorgeous and most hideous new smartphone of 2017. In black, the phone is insanely sleek, featuring glass and polished steel construction that looks like one continuous piece of material with a seamless design. In white, meanwhile, it looks terrible. The cutout at the top of the display is hidden on the black iPhone 8's face because the display and the area surrounding it are both deep black in color. If Apple reserves the area on either side of that cutout only for status information like we said, the resulting design would be stunning. But on a white iPhone, it simply won't work. That cutout would just look terrible, which is why we suggested that Apple might only release the iPhone 8 in dark colors.
It looks like Apple is very focused on the bezel-less trend of 2017, and it may be willing to sacrifice the look of the top of the phone in order to minimize the bezels on the sides and bottom. Google, on the other hand, apparently doesn't quite see the need to sacrifice the UX for the sake of screen-to-body ratios, and its white Pixel 2 might have a much more attractive look as a result.
Earlier this week, a blog called Android Police posted a leaked render that is believed to show Google's Pixel 2 XL design. The larger of the two new Pixel phones is also expected to be the more impressive model, built by LG with clear inspiration from the G6. Here's the render in question: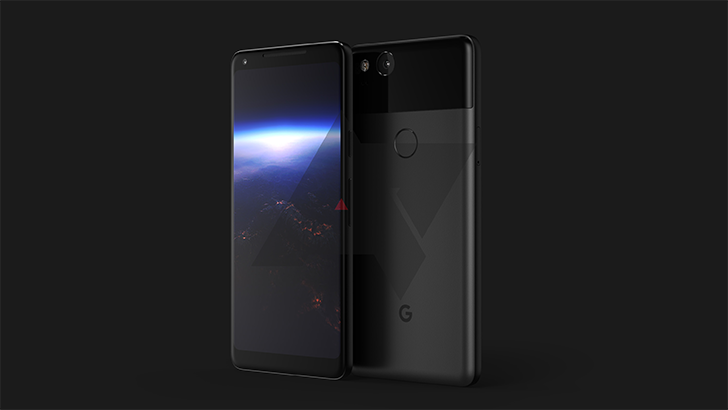 Yeah, it looks pretty awesome. Well, graphic designer Benjamin Geskin used this actual Pixel 2 XL render to create a Pixel 2 XL of his own, but this time he envisioned what the phone will look like in white. He posted the image on Twitter, and you can see it below: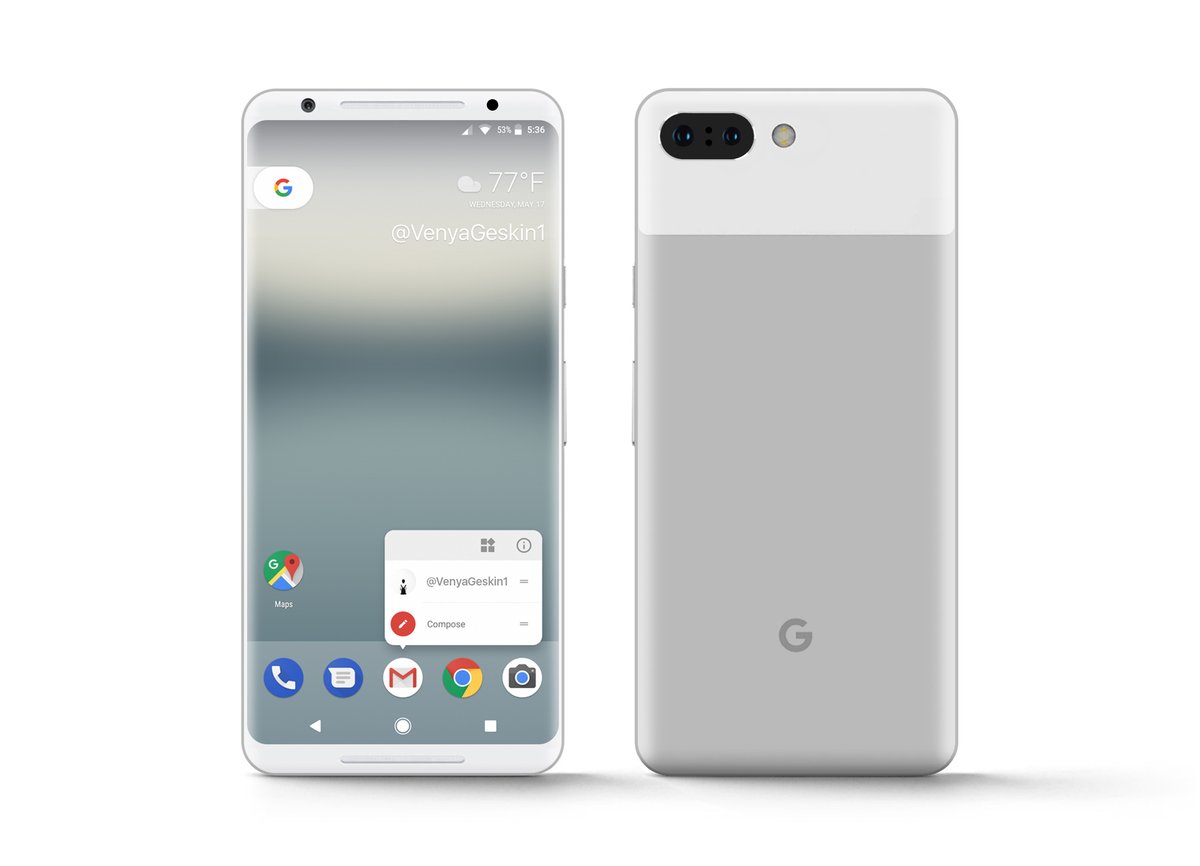 The camera is all wrong, but the rest of the design is likely pretty close to what we can expect to see from the actual Google Pixel 2 XL, which is likely set to be unveiled sometime in September. As you can see, Google and LG didn't feel the need to go to extremes when it comes to shrinking down the bezels around the display. As a result, the screen doesn't have a hideous cutout like the iPhone 8 and Andy Rubin's upcoming Essential phone.