Apple's most hotly anticipated new iPhone this year has appeared in a wide variety of leaks and rumors. The most recent sets of pictures and renders practically show the same design, suggesting that Apple has finalized things as it approaches the manufacturing phase. But the iPhone 8's secrets are far from being revealed, as these leaks do not tell the whole story. For example, what colors will the iPhone 8 come in?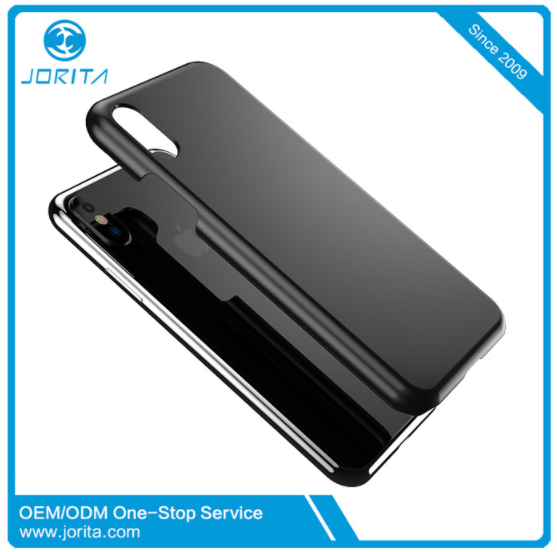 So far, the leaks and renders have shown a Jet Black-like iPhone featuring a stainless steel-like metal frame, like the one above. Jet Black is one of the iPhone's newest colors and one that comes with some paint problems. The iPhone 8 will have a glass rear shell, which means black paint will not chip off as was the case with the metal iPhone 7. But will Apple make an iPhone 8 that's completely black, or will the edges be polished steel?
— Steve H.McFly (@OnLeaks) June 23, 2017
A set of images posted on Twitter by OnLeaks, a constant source of reliable mobile leaks, shows a black iPhone 8 that seems to feature a metal chassis that's also black. Unless the light is playing tricks on our eyes, this is a dummy iPhone 8 unit that's completely black. Apple already sells an Apple Watch that comes in a black stainless steel option so it wouldn't be surprising to see the same color on a future iPhone 8, especially if Apple uses stainless steel frames for the smartphone.
Otherwise, the dummy unit features the same familiar iPhone 8 design elements we've seen time and time again. We have a large display on the front with a cutout at the top containing the camera, speaker, and sensors. There's no home button on the front and no fingerprint sensor on the back, which implies the Touch ID sensor is built into the display.
On the back, a vertical dual lens camera is also present. On the left side, we see the volume rockers and mute switch. The right side isn't shown, but that's where we should have an elongated power/standby button.