Last year's Google Pixel and Pixel XL were without question two of the hottest new smartphones of 2016. Google surprised fans by ditching its Nexus lineup of devices and moving from affordable upper mid-range devices to high-end flagship phones. Sure they were more expensive than Google phones had been in the past, but they were also a much better platform for showcasing the best of what Android has to offer, featuring high-end specs and a sleek metal and glass design.
Since the Pixel lineup was so impressive last year, people can't wait to see what Google has in store for its 2017 Pixel and Pixel XL, which are currently being referred to as the Pixel 2 and Pixel 2 XL. Now, following a huge leak, it appears as though we know exactly what's in store for the more exciting new Google phone, the 2017 Pixel 2 XL.
Earlier this month we showed you a stunning Google Pixel 2 concept, and readers went crazy over it. To be perfectly honest, there are a number of elements of that design that we really wish would've made it to the real Pixel 2 and Pixel 2 XL that are set to be released this fall. That said, the real thing isn't looking too shabby at all.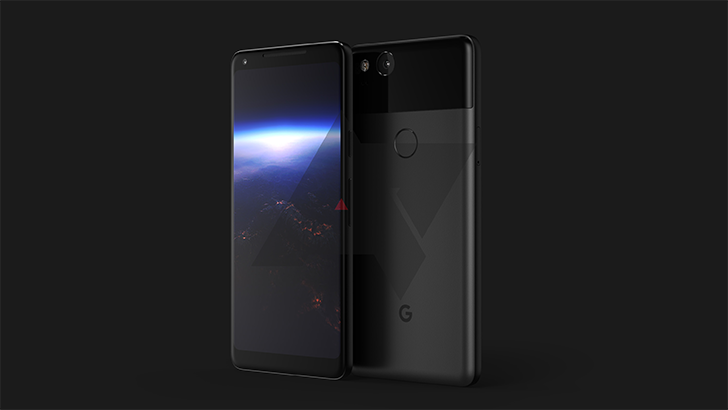 As we noted on Tuesday, a fresh render of what is said to be the 2017 Google Pixel XL has been leaked by an Android blog called Android Police. The site has a good track record with leaks in the past, so it's entirely possible that this is the real deal. And if it is, we're thoroughly impressed.
Last year's Google Pixel and Pixel XL were clearly among the best Android phones of 2016, especially among hardcore Android fans looking for a pure Android experience. But if we're being perfectly honest with ourselves, the design was a bit of a let down. The phone, which was built by serial iPhone copier HTC, looked exactly like an iPhone 6 with a big ugly glass panel slapped on the back.
The LG-made 2017 Pixel XL, however, looks like an entirely different story.
Last year's Pixel phones looked terrific. After all, the iPhone 6 is a great-looking phone. But we wanted to see some originality and in 2017, it looks like we'll finally get it with the Pixel 2 XL. The bezels on the front of the handset have been minimized above and below the display, the signature glass panel on the back has been revamped so it's far less offensive, and the overall look of the devices is much sleeker than last year's models. Long story short, Google can't launch this thing soon enough.