Petey, the Apple Watch app formerly known as watchGPT, has found success on Apple's smartwatch. Developed by Hidde van der Ploeg, the app lets you interact with ChatGPT right from the display of your Apple Watch. The key features include the following:
Interact with the famous GPT model right from your Apple Watch
Quickly get answers to your questions or generate longer messages without typing
Share the outcome of your interaction with others via text, email, or social media
Set the app as a complication for easy access
Text to Speech, the app will read out the answer to you, so you don't have to read it (Make sure your device is not on silent)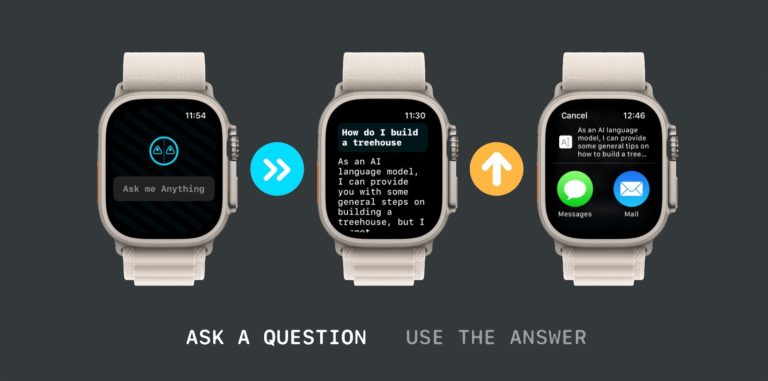 With watchGPT on your wrist, you can easily access a vast source of knowledge and communicate with an intelligent computer in real-time. It's like having a personal assistant on your wrist! To use watchGPT, simply open the app and ask your question or type in your message. watchGPT will provide you with a response that you can quickly share with others via text, email or social media.
Now, with version 1.2, there are a few new features for Petey users, such as:
Multiple Prompts: You can now reply and respond to Petey's answers. This feature enhances the conversation experience with the app, making it more interactive and engaging.
Newer AI Model (GPT4): With the newer AI model, it offers better accuracy and faster response time.
GPT-4 model requires an optional in-app purchase. Ploeg says this API is more expensive to use. That said, if you don't want to pay for this upgrade, Petey will continue using the existing model without additional costs.
This update also brings a few improvements, such as the ability to change Petey's icon or face, improved text-to-speech volume, localization improvements, a new settings page, and support for Swedish, Danish, and Norwegian.
The app costs $4.99 on the App Store. If you're looking for a ChatGPT client for your Mac, you can learn more about MacGPT.