OpenAI's ChatGPT is revolutionizing how people do their jobs. BGR has highlighted several stories of the AI passing exams, creating scripts, correcting code, and more. While Microsoft's integration between ChatGPT and Bing is still a bit problematic, Apple users who want quicker access to this tool can take advantage of two apps.
One of them is MacGPT, developed by Jordi Bruin. This application is a simple native app for macOS that allows users to access ChatGPT from their menu bar quickly. According to the developer, MacGPT loads the ChatGPT chat interface in a web browser.
You can log in with your OpenAI credentials and then click the menu bar icon to start a conversation. You can also assign a keyboard shortcut by clicking the gear icon to activate MacGPT without ever moving your mouse.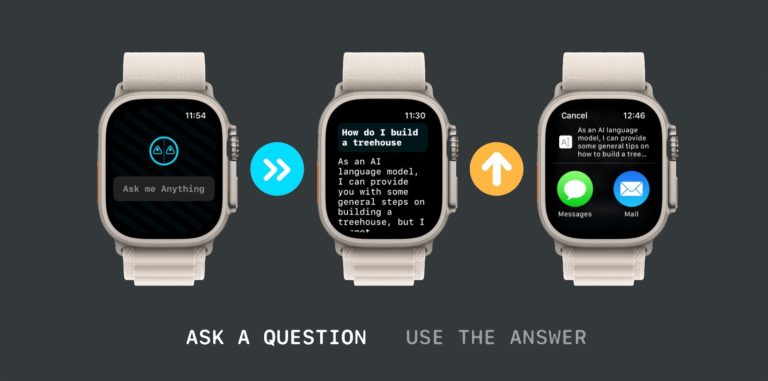 Another app worth checking out if you're an Apple Watch owner is watchGPT, developed by Hidde van der Ploeg. His app lets you interact with ChatGPT right from the display of your Apple Watch. The key features include:
Quickly get answers to your questions or generate longer messages without typing;
Share the outcome of your interaction with others via text, email, or social media;
Se the app as a complication for easy access.
With watchGPT on your wrist, you can easily access a vast source of knowledge and communicate with an intelligent computer in real-time. It's like having a personal assistant on your wrist! To use watchGPT, simply open the app and ask your question or type in your message. watchGPT will provide you with a response that you can quickly share with others via text, email or social media.
MacGPT is available here for free, but you can always support Bruin's work by paying whatever you think is fair for the app. watchGPT is available on the App Store for $4.99.