OnePlus last year released two distinct devices, including the OnePlus 3 and the OnePlus 3T, with the latter. The two phones looked identical, but the 3T offered better specs, making it a better choice.
This year, however, things are going to be a bit stranger when it comes to the OnePlus 5T upgrade. The phone can't have better specs than the OnePlus 5, as there's no speedier Qualcomm processor to choose from. But the phone will bring over a major design change, an all-screen design.
Now that's something that might make some OnePlus 5 buyers mad, especially if they bought the phone just recently.
The OnePlus 5 was released just four months ago, so it does seem strange to see a major redesign come out so soon.
On the other hand, the OnePlus 5 launch brought a variety of controversies, so maybe this is OnePlus's way to make amends. One of the things the OnePlus 5 was criticized for was the iPhone 7 Plus design. The Chinese smartphone maker is fixing that by apparently copying the Galaxy S8 for the OnePlus 5T.
Today's OnePlus 5T leak isn't a render leaked from China. Instead, we have an image of what appears to be an all-screen phone with the "Never Settle" motto clearly visible. OnePlus should really ditch that marketing gimmick, considering the many ways in which has settled over the years.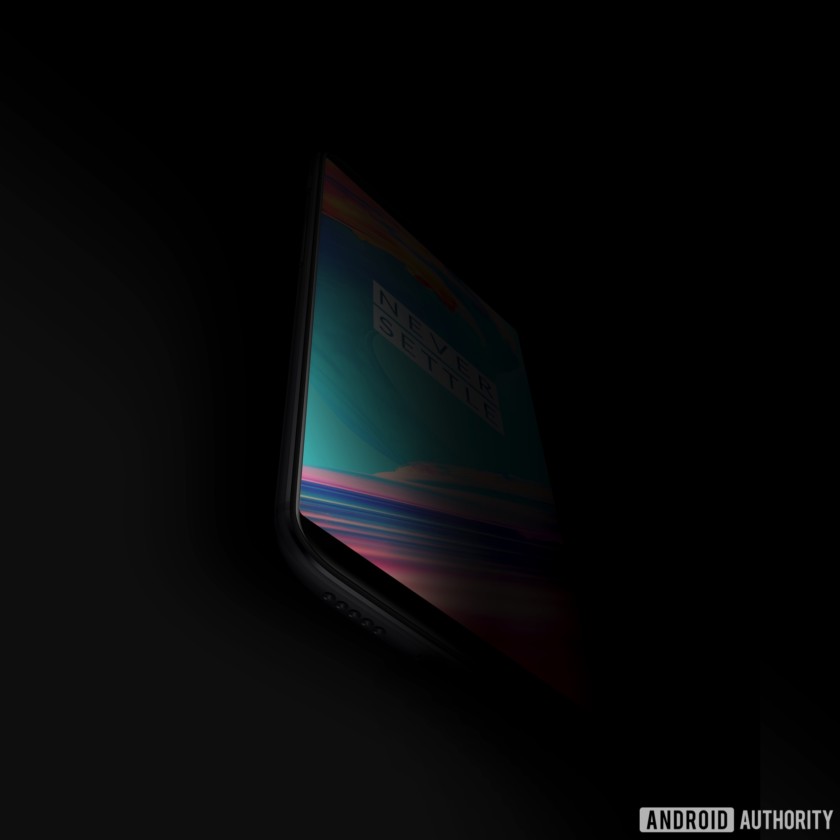 The teaser image above was given to Android Authority by a trusted source.
Other than the image, no details have been shared about the phone. We have no idea when it'll launch and how much it'll cost. But the phone appears to be real, so we expect everything about it to leak by the end of the year.