How much RAM is too much on an Android phone? That's a question smartphone makers are yet to answer, as they keep pushing the envelope in the memory department. Most flagship handsets ship with 4GB of RAM and more memory should help with app performance. But customers in certain markets like China want even more RAM than that. That's why you get OnePlus handsets with 6GB of RAM or why Samsung's Galaxy S8 for Asia comes in a 6GB RAM flavor. A new report says that Nokia's flagship phone might ship with as much as 8GB of RAM on board, or the amount of memory you'd find on a decent-to-pro laptop.
The leak comes from Geekbench, which registered benchmark scores for a device labeled as Unknown Heart.
As you can clearly see in the following screenshot, the benchmark result says the device packs 8GB of RAM and an eight-core Qualcomm processor.
However, there's nothing to prove that this is the Nokia 9 other than that name. A few days ago, a series of leaked Nokia images suggested that Heart might be the internal code name for the Nokia 9: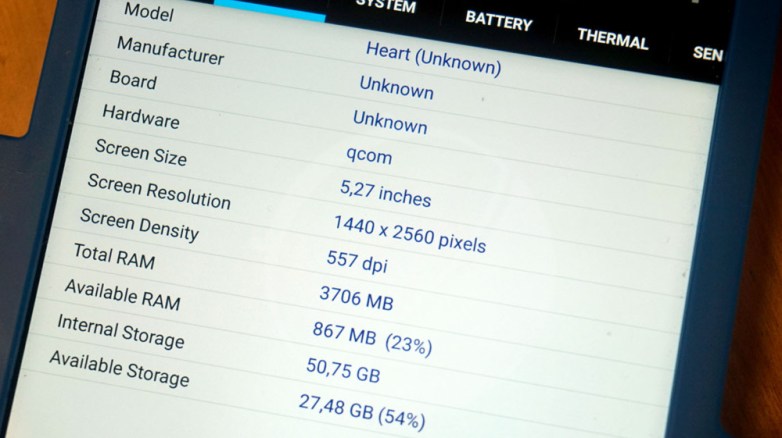 That leak also revealed the prototype phone packed 4GB of RAM rather than 8GB.
But what's puzzling about this benchmark are the actual scores. The device registered 615 in single-core tests and 1116 in multi-core tests. That's a lot less than what's expected from a handset packing a Qualcomm Snapdragon 835 processor. We'd expect those scores to be around 2000 and 6000 points, respectively, which is what the Galaxy S8 gets.
On the other hand, this leak might be accurate, and there could be an explanation for the low scores. HMD Global did confirm that it plans to launch a variety of Nokia smartphones this year, but it's yet to announce any details about flagship models, such as the Nokia 9.