I knew I had a problem even before discovering this handy iPhone camera app that can practically put AI photographic memory in my pocket. I take way too many photos on my iPhone, and they're not the kind of pictures you expect. Rather than images of my loved ones or breathtaking landscapes, my Photos app is cluttered with "utility" photos and screenshots that record information I need to remember and come back to.
I take pics of everything I think I need to save for later and do the same with some stuff I find online. That's one of the advantages of having a digital camera in your pocket. But then I might forget about taking those photos and screenshots. Or when I inevitably do, it'll take me a long while to figure out where that image is.
Nothing annoys me more than the mess inside the Photos app. And I won't always be able to organize that stuff manually. Even if I do, the main album in the Photos app still shows every photo and video in chronological order. That's where NeuralBox might come in handy, an app that leverages AI tech from ChatGPT creator OpenAI to actually help you make sense of all those utility photos you take.
Found by LaptopMag, NeuralBox comes from the makers of other smart camera apps for iPhone, NeuralCam. It's available in free-to-use and premium versions, with the latter offering a few extra perks.
Once you install NeuralBox on your iPhone, the app will let you snap photos and import saved pictures and screenshots from the main Photos app.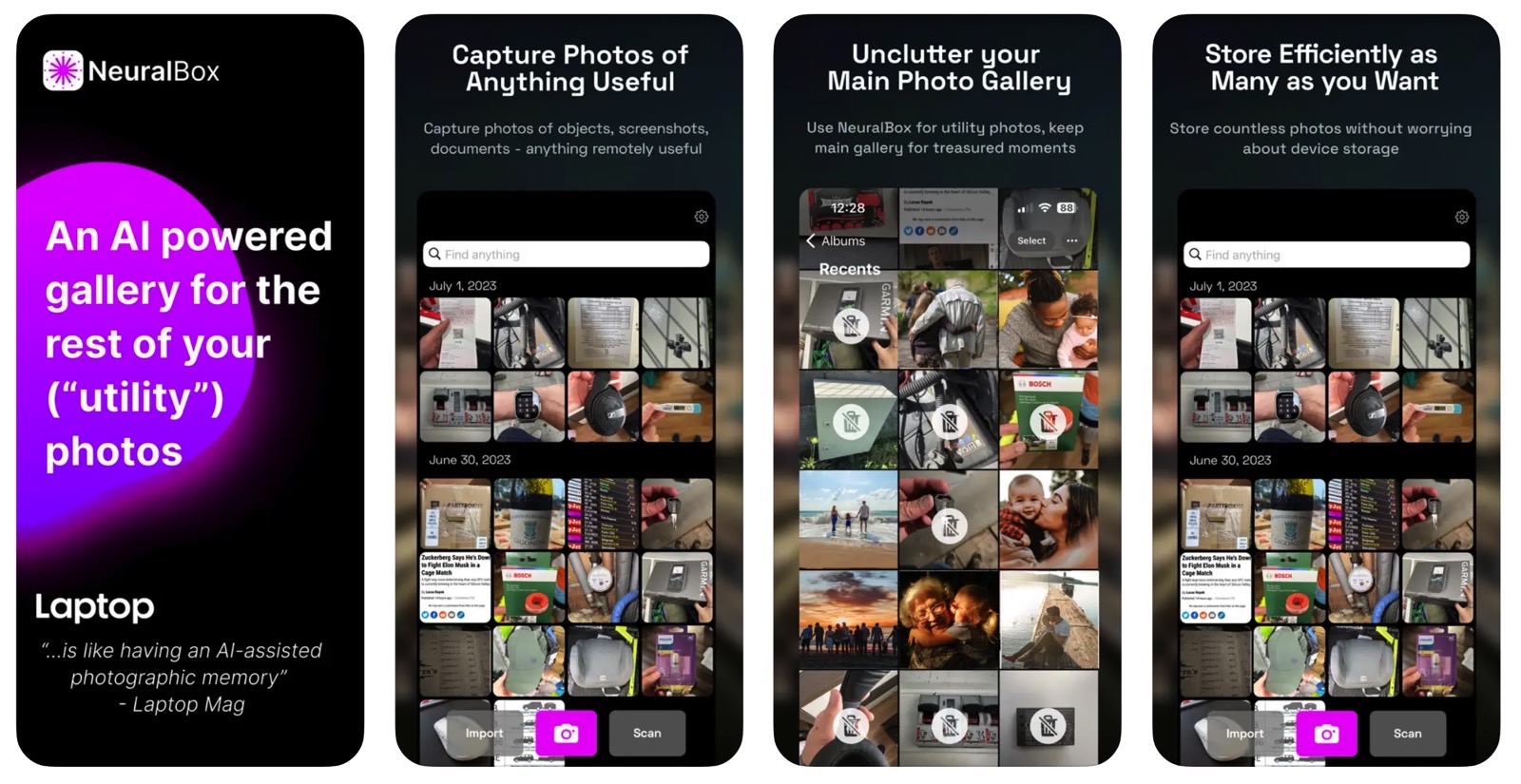 All those pictures of receipts, products, and store prices you want to remember, contact information for businesses, opening hours for a touristic attraction, personal documents, medical records, labels, posters you find on the street — you name it — can fill the local storage of NeuralBox rather than the Photos app.
That's not all NeuralBox does. It uses OpenAI's Clip technology to let you browse the gallery with AI powers. You can search for similar images to find pictures that might be similar to the image you're looking for.
Also, the app can read the text in the photos and screenshots you take and surface it later. All you have to do is input the keywords you're looking for so the AI can do its magic. NeuralCam has a blog post describing the magic of NeuralBox.
The app should not clutter your iPhone's storage, either. NeuralBox compresses the utility images, which will help you save space without deleting anything. Nobody needs high-resolution images of receipts or document scans on their iPhone. The Plus version costs $4.99/month, which also gets you 50GB of cloud storage and backup and syncing support.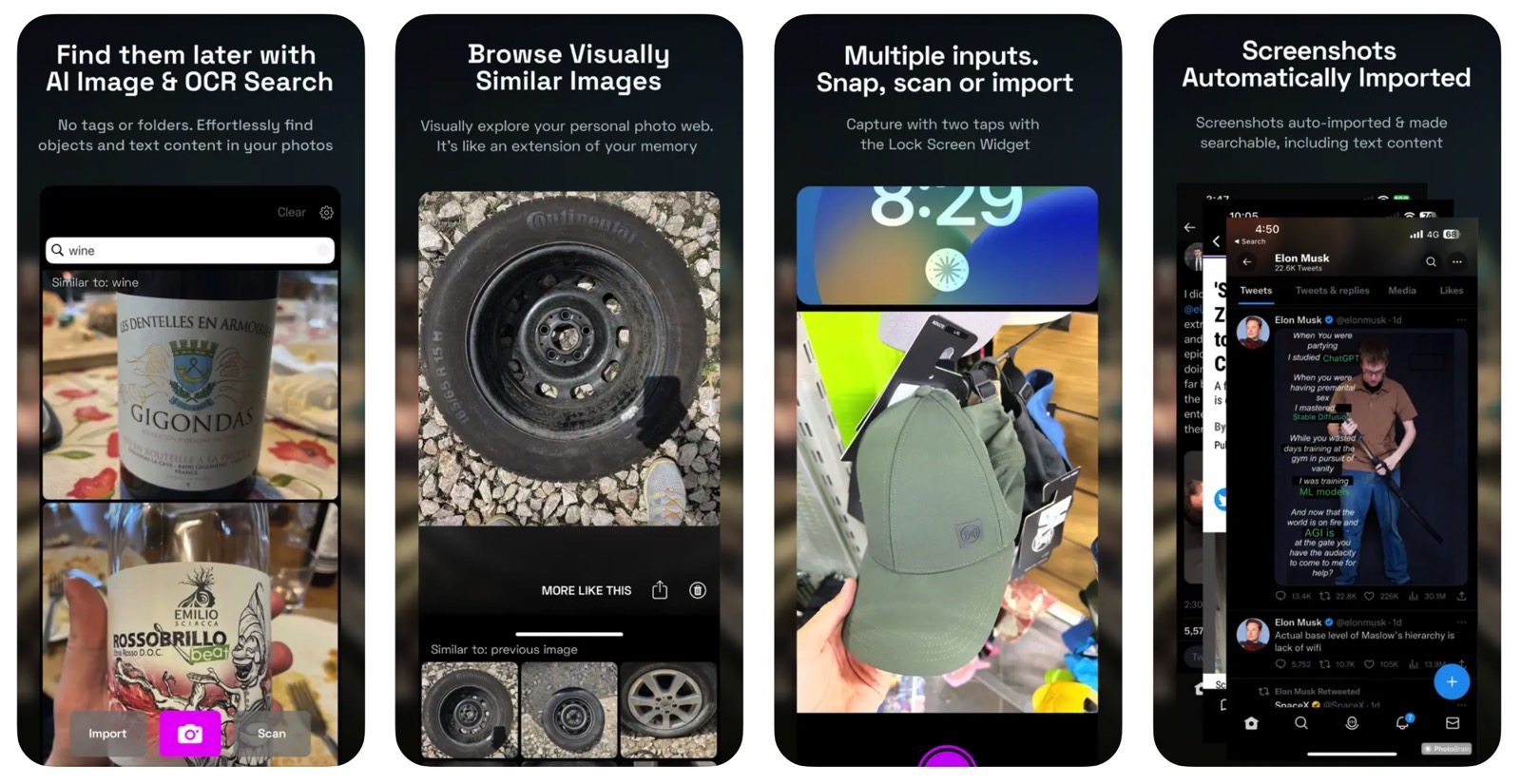 The free version lets you snap just 30 images per month, which might not be enough to meet your needs. Also, sharing images from the free NeuralBox version means dealing with a watermark that will be only be removed if you pay for the Plus version.
Finally, the document scanning mode the app supports is also available only from the NeuralBox Plus version.
As with other apps, the privacy aspect is important. The app collects user content, according to the disclosures in the App Privacy section of the app's App Store listing. But that data is not linked to you.
Separately, LaptopMag points out the app needs an internet connection to work. However, the blog learned from NeuralCam founder Levente Szabo that the company doesn't use the uploaded images to train models.
NeuralBox is available to download at this link.