Google is embracing its Fitbit side with the Pixel Watch 2. On top of improving the first generation of its smartwatch lineup, Google has also taken an enormous step backward, completely removing wireless charging from the Pixel Watch 2 in favor of contact pins.
Now, why would Google do this? The answer is pretty interesting. Google decided to use contact pins instead of wireless charging because it's technically faster and safer. Contact pins don't create as much heat as wireless charging does, and they can charge slightly faster, too, charging 0-80 percent in just 43 minutes versus 55 minutes on the original Pixel Watch.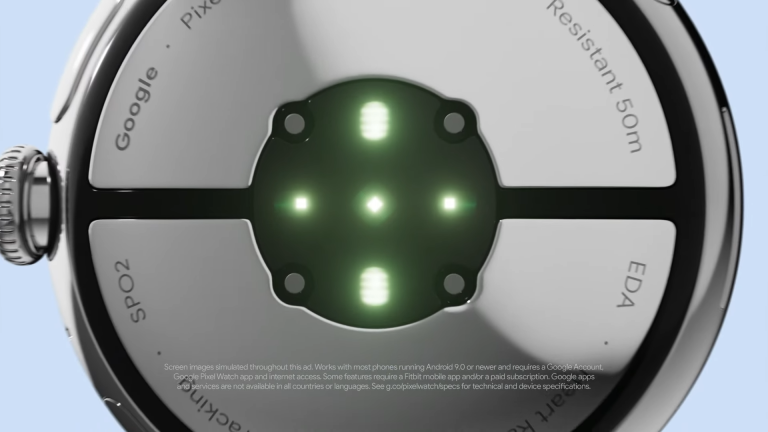 The contact pins are built into the small puck-like charger that comes with the Google Pixel Watch 2, which is the exact same arrangement that Fitbit uses in its Sense and Versa series, so you could use those chargers, too. You're still getting USB-C as well, so you won't need to buy a new charging brick if you already have one.
So far, it probably sounds like this change isn't a bad idea, and ultimately, it probably isn't. However, one thing makes it a terrible decision: it ties Google's latest smartwatch to a more proprietary charger. It's a crazy move, especially after we've seen Google take shots at Apple in the past for its refusal to switch to USB-C or RCS.
By forcing Pixel Watch 2 users to rely on contact pins instead of wireless charging, you'll now need to buy specific chargers built just for the Pixel Watch 2 if you need another one. That means you can't just buy the best wireless charger you can get your hands on and expect it to work as needed.
It might be a little bit safer and faster. Still, it feels like a huge step backward for accessibility, which is funny to see from a company that has spent a ton of ad money on beating down Apple for being "less accessible" without USB-C and RCS messaging.
Ultimately, how much it affects the Pixel Watch 2's reception is probably null. But, if you were looking for reasons why you probably shouldn't pick up the Pixel Watch 2 over the original Pixel Watch, then this strange move to contact pins for charging is a disappointing one to even have to consider.