Scientists may have made a major breakthrough in the quest to produce limitless energy. According to a new study published in the Journal of the American Chemical Society, scientists are looking deeper at a molecule known as azulene, which is a blue-light emitting molecule that seems to flout the fundamental rules of photochemistry.
The hope is that understanding how azulene and other molecules like it convert energy through fluorescence will allow us to build our own molecules to more efficiently convert photons from the Sun into usable electricity, thus creating cleaner energy.
The idea is all part of the normal progression to try to make solar cells more efficient. Looking back at the history of these electricity-generating cells, the first solar cell in 1883 could convert less than one percent of the Sun's photons to usable electricity. That was just the first baby step towards creating limitless energy, though.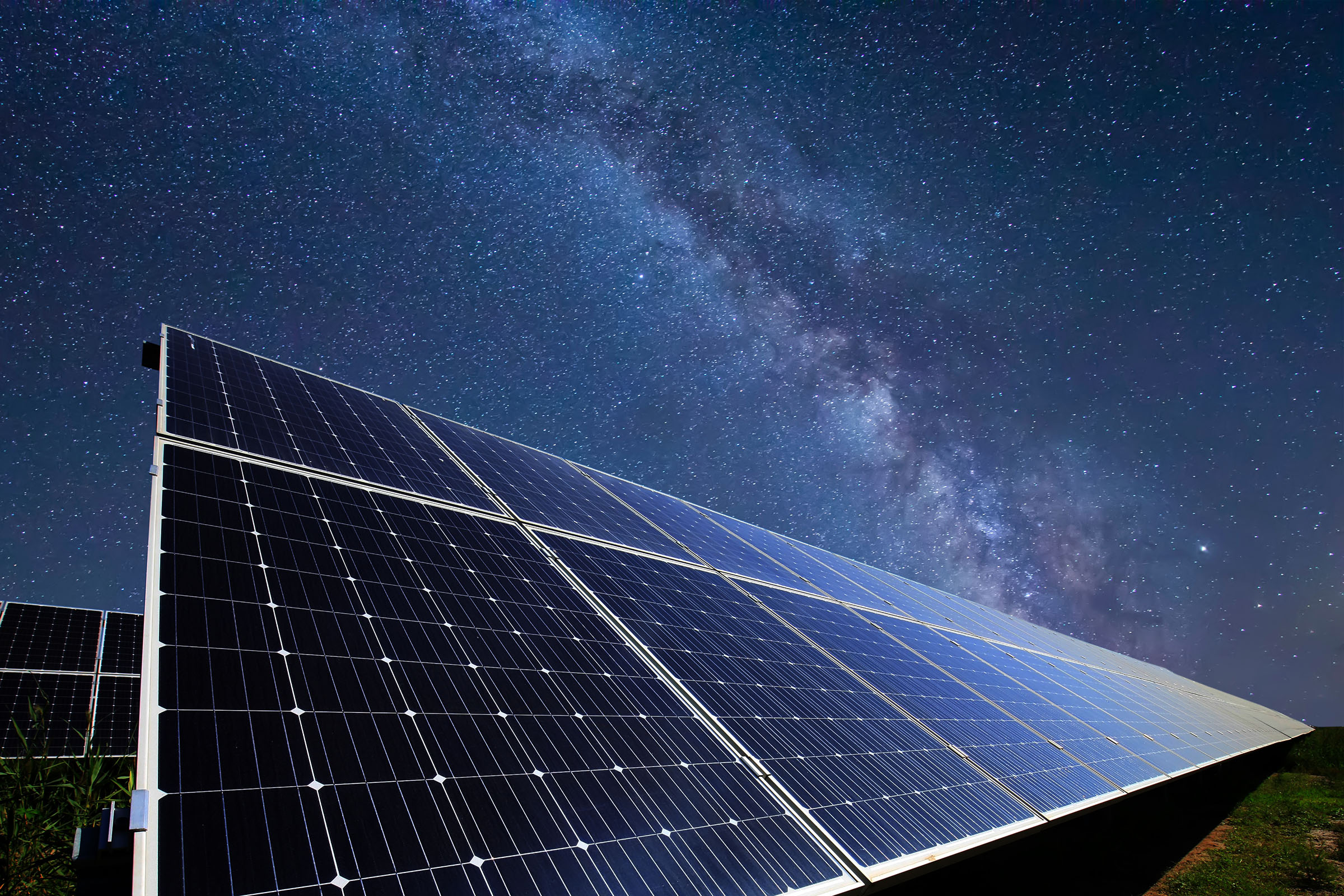 Now, solar cells have seen some significant upgrades and changes. While we aren't to the point of being able to generate limitless energy just yet, we do have solar cells that can turn close to 50 percent of the Sun's photons into electricity, and even solar panels that generate electricity in the dark.
Some researchers hope that understanding the mystery of how a molecule like azulene runs counter to a photochemical idea we know as Kasha's rule. This rule essentially helps explain how molecules emit light when in various states. Unlike other molecules, though, azulene doesn't seem to follow Kasha's rule.
"It's based on the aromaticity and the antiaromaticity of that molecule in different excited states," lead author of the study, Tomáš Slanina, shared in a press statement. "We can think of aromaticity as a kind of internal stabilization of that molecule. When that molecule is aromatic, it's happy, it's stable. When it's antiaromatic, it's trying its best to escape that state somehow."
For azulene, though, it is stable in its ground state, but unstable (antiaromatic) in its first excited state. It's an interesting discovery that could help lead scientists to a breakthrough in the search for limitless energy. However, what that limitless energy would look like exactly is still unclear. For now, at least we have a thread to pull on.