Last week, I penned a quick opinion piece about how embarrassing it is that in 2018, Android vendors are still willing to copy Apple's iPhone designs so blatantly. It was titled "Good lord, Android phone makers, please just stop," and it was a plea to Android phone makers to, you know, please just stop. It's fine to take cues from rivals on occasion, but to shamelessly clone each new design borders on pathetic. Many of these companies have huge R&D budgets, so why aren't they researching and developing?
That opinion piece triggered Android fanboys, and I got a ton of teary-eyed emails soon after it ran. Some of them complained that Apple is the copycat, and it always has been. Fair enough, Apple copies plenty of things from rivals. Other emails whined that Essential released a phone with a notch before Apple, which is also true. Of course, even if we play make-believe and pretend that Apple hadn't finalized the iPhone X's design long before Essential's PH-1 was announced, one need only look at a single picture to see two important things. Not only is Apple's design is nothing like Essential's, but it's beyond apparent that Android phone makers are copying Apple, not the Essential phone.
While we're on the subject of companies that copy Apple's designs, two pieces of news on Thursday morning prompted me to revisit this tiresome topic.
First, news comes from reliable leaker Evan Blass that the LG G7 is indeed a real phone that will be released this year. Blass had reported earlier that the G7 would never see the light of day, but it appears as though that isn't the case.
The LG G7, as you'll recall, is a pitiful iPhone clone. It has almost the same design as the iPhone X, but it's not exactly the same. LG surely wanted it to be exactly the same, but it couldn't pull off the brilliant internal design that allows Apple to extend the display almost all the way to the bottom of the phone.
This, of course, is half the reason the notch exists on the iPhone X — it allows the bezel surrounding the phone's screen to be uniform on the sides, the bottom, and in the top corners. This isn't the case on the LG G7. The phone still has a big "chin" on the bottom, so the notch at the top of the screen isn't at all about maintaining a consistent bezel width. Nope, it's about copying Apple, plain and simple.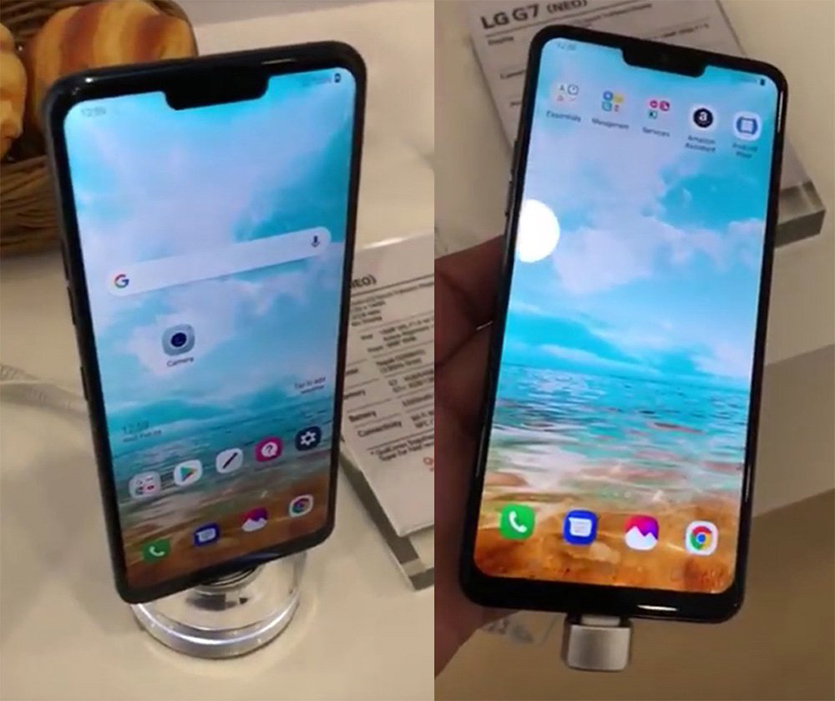 Next up, we have the newly announced Vivo V9. We'll never see it in the United States, thankfully, but it's still worth mentioning because it's so damn hilarious.
So, the Vivo V9 is a pretty standard upper mid-range Android phone in terms of specs (and in terms of design, since almost every notable Android phone is an iPhone clone this year). It features a Snapdragon 626 processor, 4GB of RAM, 64GB of storage, a 6.3-inch display, and Android 8.1 Oreo. It also has a notch just like the iPhone X, and it's once again pointless just like the notch on the LG G7, since the phone still has a "chin" at the bottom. For good measure, he V9 also blatantly copied the iPhone X's vertically oriented dual-lens rear camera. Sure, why not?
But here's the kicker. Vivo wasn't content merely copying the iPhone X's design… check out the wallpaper the company used in its marketing imagery: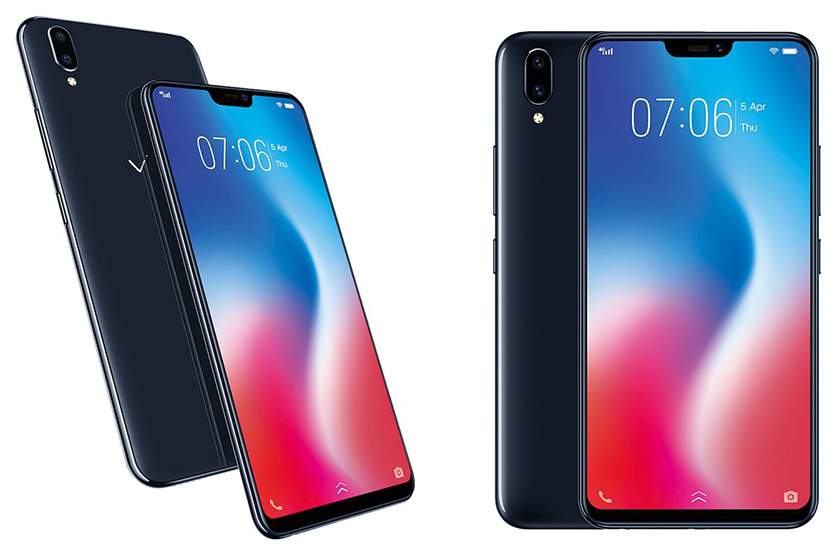 Look familiar?
🤦‍♂️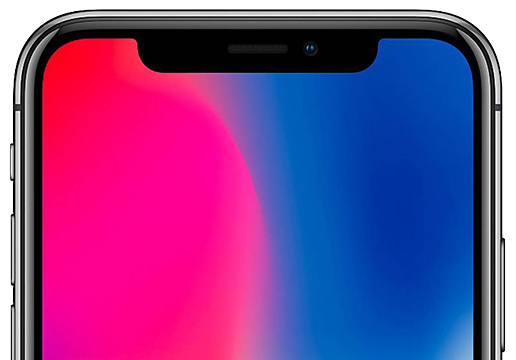 🤦‍♂️🤦‍♂️
Do these companies have no shame? Do they have any pride at all? I'm sure I'll get plenty more emails once this post is published, but man oh man this is getting more tiresome by the day. I've been covering consumer tech for 15 years, and I've never seen anything like this. Rival companies have followed Apple's lead in the smartphone market ever since the iPhone was first introduced in 2007. But the extent to which Apple is now being copied, and the brazenness with which dozens of Android phone makers are cloning Apple's iPhone, is completely unprecedented.
The best part? We'll get to watch all of these notched displays start to vanish — coincidentally, of course — as soon as Apple ditches the current iPhone X design, which could happen as soon as next year.