With WWDC now firmly behind us, we can now turn our attention to Apple's forthcoming 2018 iPhone lineup. Though nothing is ever 100% certain until Apple announces it, there have been a string of credible reports which all claim that Apple this year will release three entirely new iPhone models. Hardly a surprise, because the iPhone X — with its $1,000 price point — likely deterred some iPhone owners otherwise interested in upgrading, Apple's 2018 iPhone lineup will reportedly be aggressively priced and will have something for all types of users.
As to what we can expect out of Apple's next-gen iPhones, a new screen protector leak from Olixar (via MobileFun) reveals that Apple will release a 5.8-inch iPhone, a 6.1-inch iPhone, and a gargantuan 6.5-inch iPhone. If those numbers sound at all familiar, it's because there have been a slew of other leaks relaying similar information in recent months.
Now as to how the aforementioned sizes break down across specific iPhone models, rumor has it that the 5.8-inch iPhone will be a next-gen version of the current iPhone X. The 6.5-inch iPhone is believed to be an iPhone X Plus. And last but not least, the 6.1-inch iPhone is believed to be a device featuring an edge-to-edge LCD display. Notably, the leak from Olixar seems to suggest that the bezel on the LCD model will be a bit thicker than on the company's sleek iPhone X variants.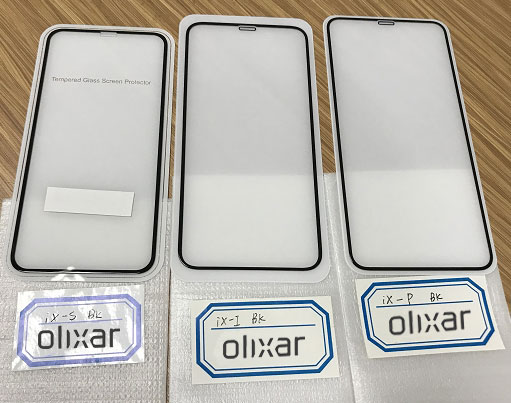 This is not all that surprising given that the 6.1-inch iPhone will incorporate a standard LCD display as opposed to the flexible OLED display Apple uses on the iPhone X.
All told, it stands to reason that Apple's 2018 iPhone lineup will be well positioned to shatter the current iPhone sales record which was set back in 2015 on the back of the company's iPhone 6 lineup. As to how pricing might stack up, rumor has it that the 6.1-inch iPhone model will reportedly fall somewhere in the $600-$700 range while the 5.8 and 6.5-inch OLED models will be priced around $800 and $900, respectively.