On an average workday, I receive somewhere between 300 and 500 emails — and that doesn't include all the emails I filter. Most of these emails are from companies or PR agencies pitching various products and services they'd like me to cover. I would estimate that about 95% of those pitches are for products and services we would never cover on the site. When a PR flack or a marketer from a company pitches me something irrelevant, I delete the email. If I notice the same person or company sends me irrelevant pitches multiple times, I create a filter to automatically trash those emails. I also have some general filters that weed out emails I know to almost always be garbage. For example, anything with "story idea" or "free samples" in the subject line automatically get funneled to my trash folder. And my newest filter is simply the word "blockchain." Blockchain startups might be even more annoying than chat bot startups were in 2016.
There's one company that sends me annoying emails all the time, but I can't bring myself to filter them. Why? Because they're hilarious. The company is a small China-based smartphone startup called Leagoo, and I think you're going to enjoy the company's latest email pitch as much as I did.
Leagoo is an odd little company. People from Leagoo first began emailing me last year, and they definitely caught my attention… but for all the wrong reasons. This company used to send emails about its upcoming new phones, but it would position the information within these unsolicited pitches as "leaks" or "rumors." That's right, Leagoo would blindly email the press with news about its own products, and it would label that news a rumor. Odd indeed.
One of Leagoo's emails late last year was so amazing, I had to share it. The company became one of more than a dozen different brands to announce an iPhone X clone, but this one was special because it managed to steal the iPhone X's design while simultaneously stealing the Galaxy S9's name. Impressive!
Now, Leagoo is back again with two new phones that are even more impressive. Somehow, some way, Leagoo managed to top itself be unveiling a pair of smartphones that copy not one, not two or three, but four different handsets from other brands all at the same time.
First up is the Leagoo S9 Pro, which is boring phone pictured at the top of this post. It's basically just an iPhone X clone. Nothing new there. But the other phone — the Leagoo S10 — is truly a sight to behold. This majestic beast manages to rip off three different smartphones at one time.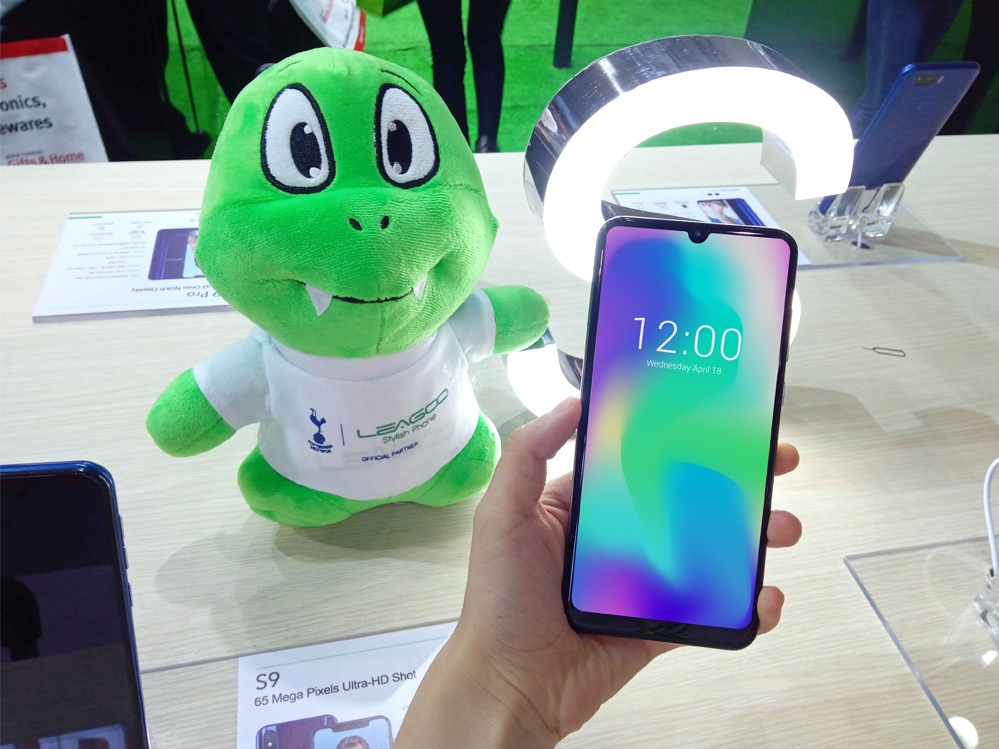 The phone itself is called "S10," which is a continuation of the company's theft of Samsung's flagship naming convention. Then we have the small, rounded notch cut out of the top of the phone's display, which is a blatant ripoff of the Essential PH-1. Last but certainly not least, the back of the phone steals the three-camera configuration and gradient color effect from the new Huawei P20 Pro.
Bravo, Leagoo, bravo.