When Apple insider Ming-Chi Kuo first reported earlier this year that Apple's then-unannounced iPhone X wouldn't have a Touch ID fingerprint sensor, almost no one believed him. I sure didn't. Apple had acquired AuthenTec for $356 million just five years ago, and Touch ID quickly became a staple that every other smartphone maker has since duplicated on their own phones. With that in mind, it seemed odd that the company might be ditching this industry shaping feature so soon after its introduction. Then lo and behold, Apple unveiled the iPhone a few months later and Touch ID was nowhere to be found.
A few reports late in the iPhone X rumor cycle suggested that Apple initially wanted both Face ID and Touch ID on the iPhone X, but that it had tried and failed to embed a Touch ID under the phone's display. Apple later denied those rumors, claiming that it never intended to include a fingerprint sensor in the iPhone X.
We've all seen numerous Apple patents that show the company's interest in under-display fingerprint sensors, but that research may have been abandoned if Apple's statement is to be believed. Meanwhile, there are still plenty of iPhone users who are upset that the new iPhone X doesn't have a fingerprint scanner. Oddly, there is a company that managed to build a smartphone that looks a great deal like Apple's new tenth-anniversary iPhone model, but it has the in-display fingerprint scanner that many Apple fans are missing.
If you live in the United States, the adds that you've heard of a smartphone brand called "Leagoo" are quite slim. Leagoo is one of several newer China-based smartphone brands that have crept into the market with good quality phones that undercut global brands like Apple and Samsung. Leagoo is also one of several China-based smartphone brands that shamelessly steal from other smartphone makers without fear of repercussions, thanks to the current landscape in China.
The company has no presence in markets where the vast majority of BGR readers reside, so we've never bothered covering the company's products before. But the company's upcoming new "Leagoo S9" warrants some coverage because it's just so… hilarious.
First of all, Leagoo's pitches are so weird. Whereas most companies reach out to the press once they have something to announce, Leagoo is one of a few Chinese smartphone makers that constantly send out "rumors" or "leaks" to tech journalists and bloggers. In these bizarre emails, the company freely shares information about unreleased products, but it positions the information as though it has not yet been confirmed. The emails come directly from one of the company's promotional email accounts, so we're not sure who exactly the marketing department thinks it's fooling.
The latest such email came Thursday morning with the subject, "Rumors : LEAGOO S9 would feature under-display fingerprint ID?" Here's the accompanying picture: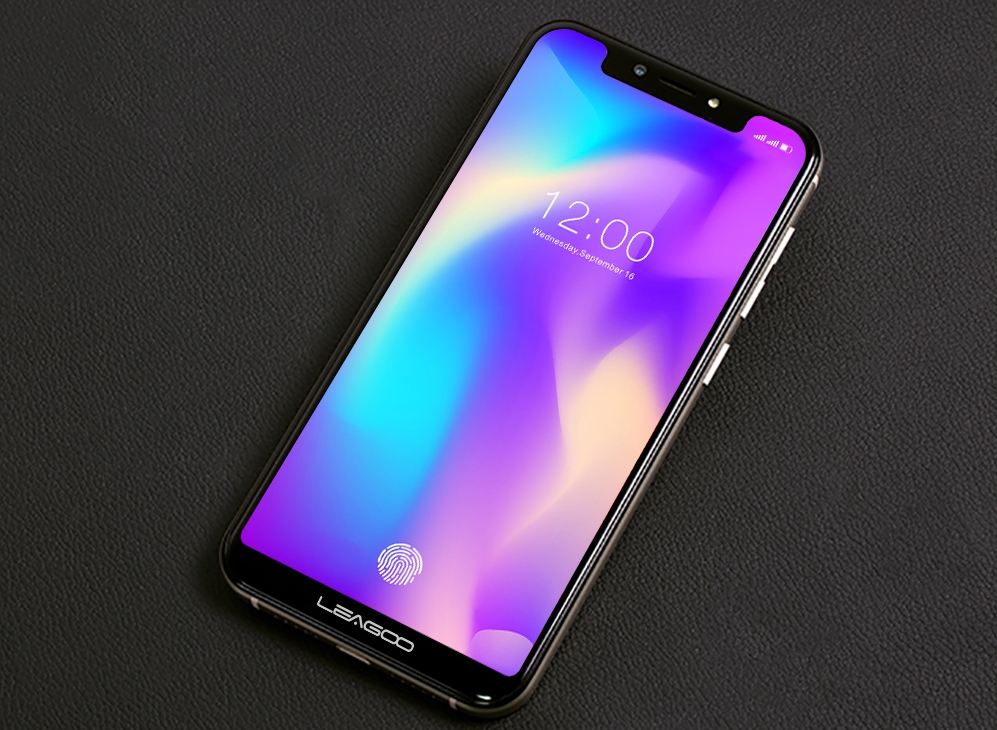 A link in the email leads to a page on the Leagoo website with a collection of all the S9 specs — sorry… "rumors" — that Leagoo has kinda-sorta-confirmed so far.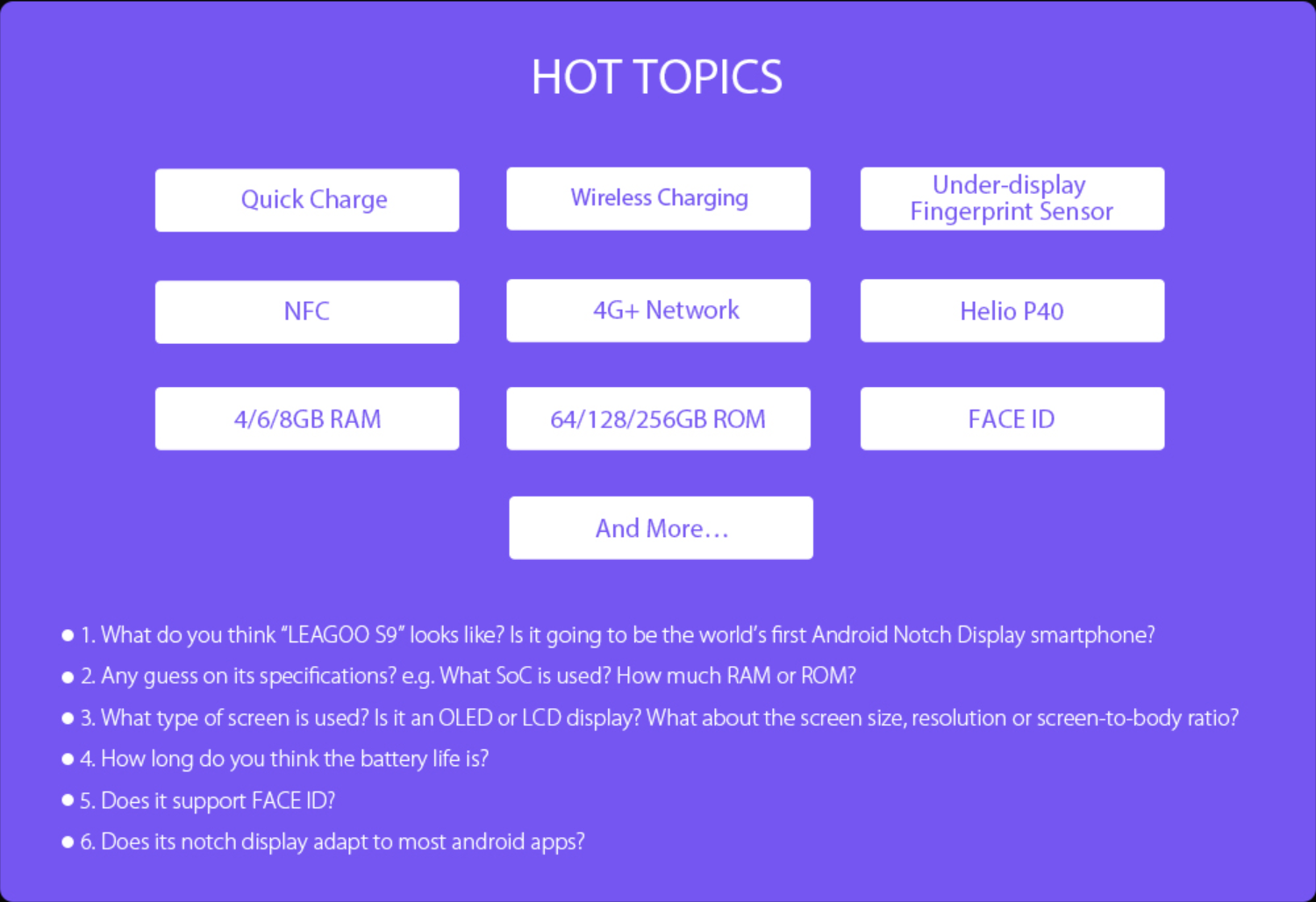 The best part? At the top of the page, the phone is billed as the "world's first Android notch smartphone." The notch doesn't exactly serve much of a purpose other than blatantly stealing the iPhone X's design; despite the fact that Leagoo says "Face ID" will be included on the phone, it doesn't make use of a complex camera and sensor array like the iPhone X's TrueDepth solution. It does have basic facial recognition along with an under-display fingerprint sensor, though, which is something that plenty of iPhone fans wish Apple had pulled off.
Leagoo's S9 should be unveiled in the coming weeks, and it definitely will not be sold in the US.