I'm a longtime iPhone user who doesn't care about sideloading and third-party App Store alternatives or third-party payment systems. Similarly, I've had no problem adjusting my instant messaging habits to meet the needs of those around me. iMessage is hardly the main chat app on my phone, and I've never felt iMessage had to work with the default messaging app du jour on Android.
However, there are iPhone users who want those features. And Apple practically confirmed they're imminent, at least for the European Union (EU) customers, where the tech giant now identifies as a tech gatekeeper.
What are gatekeepers?
The EU's new Digital Markets Act (DMA) is the piece of legislation that will make iPhone sideloading, third-party app stores, and iMessage interoperability possible, at least in the region.
"Gatekeepers" is the term the EU uses to designate companies that meet certain criteria:
annual turnover in Europe of at least €7.5 billion in the last three financial years or fair market value of at least €75 billion in the last financial year
operation in at least 3 Member States
serving more than 45 million monthly active users and more than 10,000 yearly active business users in the EU during the last three years on a number of core platform services, such as search engines, social networking services, and operating systems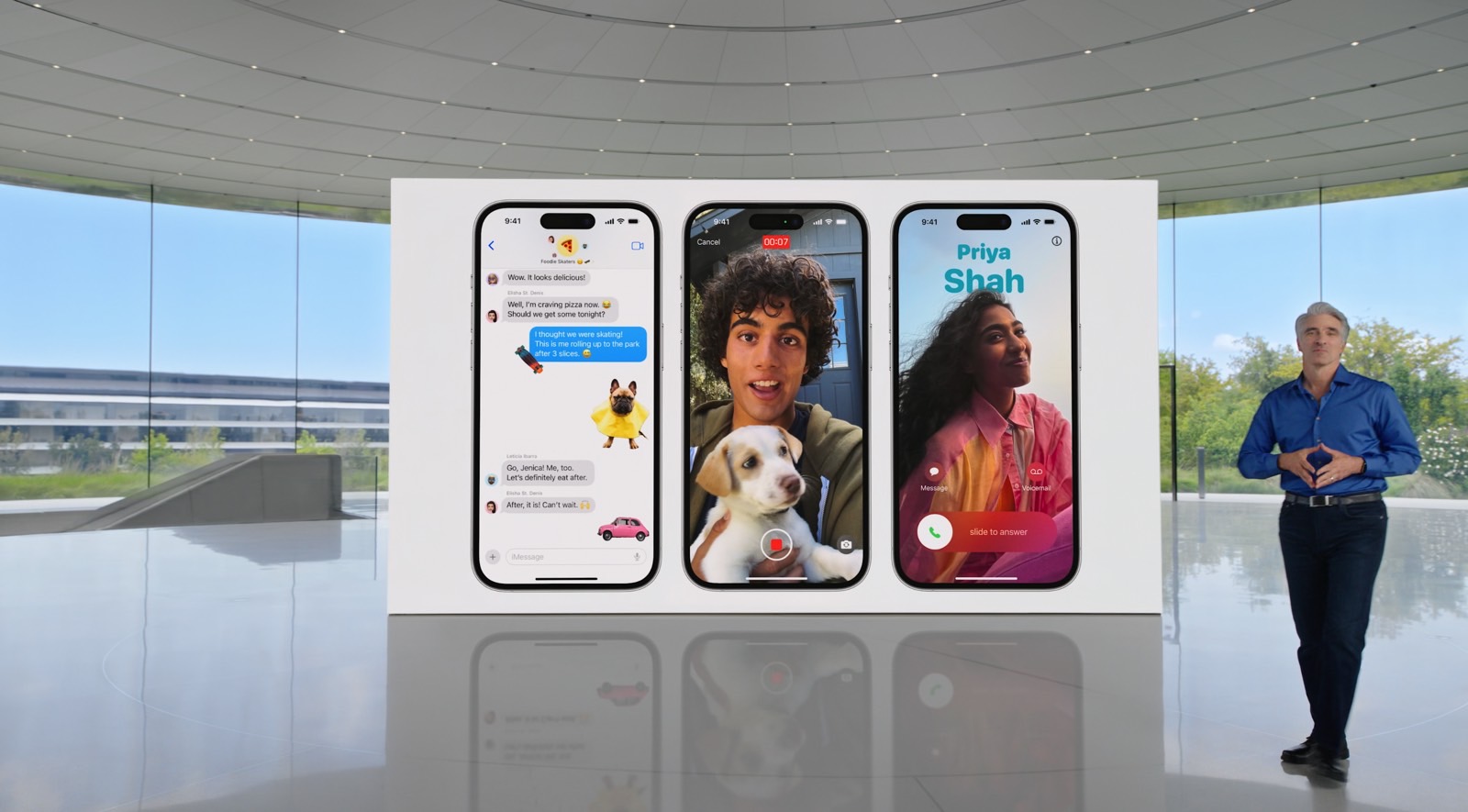 The EU announced that seven tech companies declared themselves as gatekeepers by July 3rd:
Alphabet
Amazon
Apple
ByteDance (TikTok)
Meta (Facebook, WhatsApp, Instagram)
Microsoft
Samsung
What's next for DMA gatekeepers?
The EU will check the submissions of these companies and designate the gatekeepers for specific platform services by September 6th. The gatekeepers will then have six months to comply with the DMA rules. Here are some of them:
They will no longer be able to lock in users in their ecosystem.
They will no longer be able to decide which apps you need to have pre-installed on your devices; which app store you have to use.
They will not be able to "self-preference": exploiting the advantage of being the gatekeeper by treating their own products and services more favorably.
Their messaging apps will have to interoperate with others.
When will the iPhone support sideloading?
Heading into these deadlines, I've repeatedly explained that iOS 17 will probably get sideloading support in Europe. Several reports said that would be the case but that Apple would restrict the features to the European Union.
I also speculated Apple wouldn't make big deal about sideloading at WWDC 2023. That was the case. Apple's Craig Federighi said after the event the company would comply with the DMA laws without elaborating or committing to a deadline for making sideloading happen.
Considering the EU's deadline, I'd guess that Apple wouldn't have sideloading support out of the gate in iOS 17. We're looking at a March 6th deadline for complying with the DMA. That's probably when Apple will roll out the iOS 17 updates to make sideloading possible in Europe. The feature won't be available worldwide, however.
I'd also expect support for third-party app stores and payment systems by that date. Similarly, I'd expect some sort of iMessage compatibility with Google's RCS (and maybe other messaging apps?) by then. Nothing is official at this point. And when the changes come, I know I won't change anything about how I use the iPhone.
The EU may want to implement these changes, and they might very well improve competition and user experience across devices and tech platforms. But that doesn't mean actual users have to agree with them.