We may very well have reached the peak of the iPhone 7 rumor cycle, Apple fans. At this point, unless just about every reliable Apple source out there has been grossly misguided, we know almost everything there is to know about Apple's upcoming next-generation iPhone 7 and iPhone 7 Plus. We know what they'll look like, we know about a host of new features they'll likely include, we know about most of the biggest changes compared to this year's iPhone 6s and iPhone 6s Plus, and we even probably know exactly when Apple's new iPhones will be released.
As much as Apple fans already know, however, they still haven't grown tired of getting early peeks at next-gen iPhone 7 models. And now, a new video gives us what is undoubtedly our best look yet at the upcoming new iPhone 7.
MUST SEE: iPhone 7 and iPhone 7 Pro look hotter than ever in new leaked video
We've seen it happen time and time again in the past. Third-party accessory makers use schematics smuggled out of Foxconn to build models of unreleased iPhones. Why? Using these built-to-scale models, these companies can build protective cases and other accessories that will fit Apple's new iPhones perfectly. Getting a head start means having products available right when the new iPhones are released, which is when tens of millions of people will be looking for new accessories to complement their new iPhones.
It's a good strategy, obviously. And it has a welcomed side-effect: Giving Apple fans and the rest of the world an early look at Apple's new iPhone designs.
We've seen low-quality photos and videos of iPhone 7 and iPhone 7 Plus/Pro dummy units emerge from China time and time again. They typically originate on the Chinese microblogging platform Weibo. While fans definitely enjoy these leaks, everyone wishes that they would offer a clearer look at Apple's next-gen iPhones.
Now, your wish has been granted.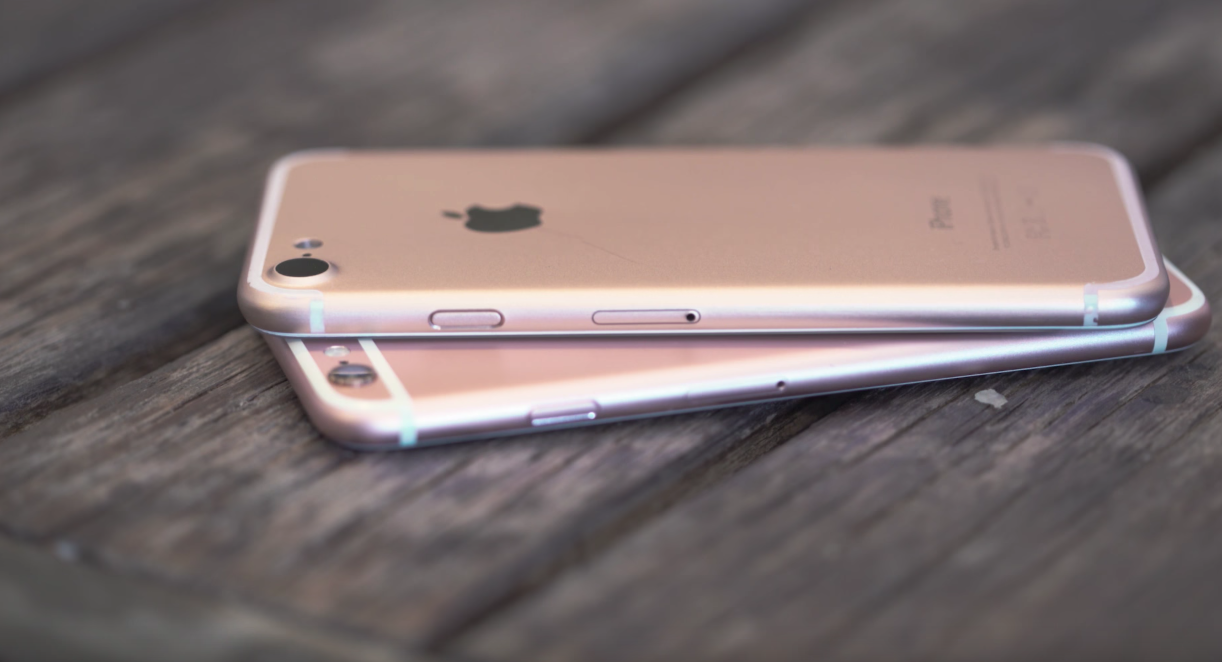 Gadget blog TechnoBuffalo contacted a company in China that was selling iPhone 7 dummy models and it had one shipped to its home base in the US. Upon receiving it, the site promptly put together what is easily the highest-quality video we've seen so far that features one of these iPhone 7 models. The unit in question is shown in rose gold, and it's also compared at length to a rose gold iPhone 6s in order to highlight the differences.
The full video is embedded below.
Apple is expected to unveil its next-generation iPhone 7 and iPhone 7 Plus/Pro smartphones during a press conference in early September. Then, according to a recent report, the new models will be released on Friday, September 16th. For details on exactly what new features and specs the new iPhone 7 series should include, check out our earlier post.