OK, dear readers, it's time for another quick chat about the iPhone 7. Walk with me.
Last week I decided I just couldn't take all this talk about how "boring" the iPhone 7 is shaping up to be, so I wrote something about it. I mean seriously, does this new phone really sound boring to you? Really? That article resulted in thousands of shares on social media, hundreds of comments and dozens of emails. Many people disagreed with me and many more agreed, but there's little question based on our coverage thus far that the iPhone 7 is the most hotly anticipated smartphone of the year — boring or not.
Another day, another leak, another reason to revisit this polarizing issue.
Top Prime Day deals:
Samsung Curved 55-Inch 4K Ultra HD TV for $650
Amazon Echo for $50 off
50% off Bose headphones
In the wee hours of the morning on Tuesday while the rest of the world was gearing up for Amazon's insanely huge Prime Day 2016 sale, French gadget blog NowhereElse was posting another round of leaked iPhone 7 and iPhone 7 Pro photos that it dug up somewhere on a Chinese website. We're not sure exactly where the photos were found since NowhereElse doesn't always credit its sources, but they appear to be the real deal.
We already covered some of the images in an earlier post because they showed a potential change that no one saw coming, but now let's focus on a few of the other ones.
Now, these photos don't show us a finished iPhone 7. The handset pictured also isn't a prototype or even a working model. As was the case in past years ahead of Apple's iPhone launches, these are likely finished iPhone 7 parts taken and assembled from a Foxconn or Pegatron factory. As a result, the odds are good that the photos show us just about exactly what the iPhone 7 will look like once it's released this coming September.
How does it look? Hot. It looks hot.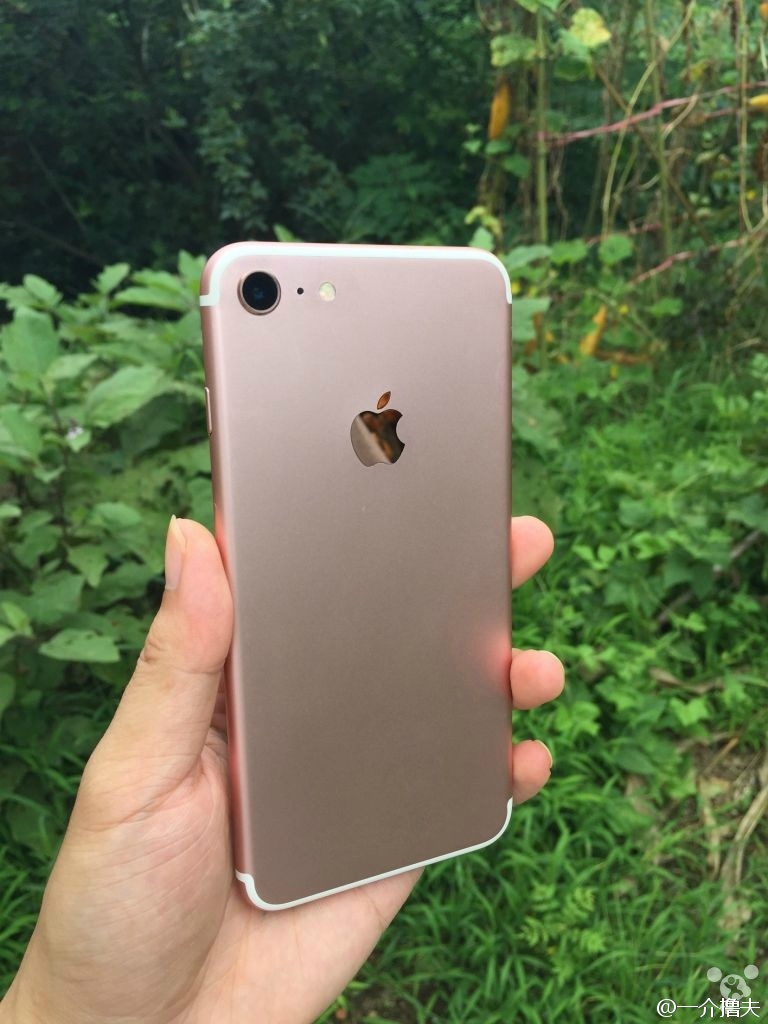 Click to view the full size photo. Here's another one:
Does the iPhone 7 sport a groundbreaking new design? No, of course not — that's coming next year. But it's not exactly a spitting image of the iPhone 6s either. Apart from the new and improved antenna lines and the larger camera lens, the phone appears to be significantly thinner than last year's model. That's pretty impressive when you consider all the rumored changes.
Here's a recap, from my earlier post:
Faster, more powerful next-generation Apple processor
Thinner housing
More attractive antenna lines
New 3D Touch home button
At least one new color (Space Black or deep blue)
New 12-megapixel camera on the iPhone 7
New dual camera on the iPhone 7 Plus/Pro
Smart Connector for accessories on iPhone 7 Plus/Pro
Double the storage — 32GB, 128GB and 256GB options
Wireless charging
IP68 water- and dust-resistance
If you want a new iPhone that has been redesigned from the ground up, you'll have to wait until the tenth-anniversary iPhone that will launch next year. But if you think 2016's iPhone 7 is shaping up to be a "minor" or "boring" interim update, I definitely don't agree.