It's the Wednesday before the new iPhones launch, which means we've got two days to go until we learn even more details about them. The first teardowns usually arrive right after the new iPhone is released, and they reveal some of the iPhone manufacturing secrets that Apple never shares. Teardowns of the iPhone 7 and iPhone 7 Plus will bring definitive answers to several questions. We'll know exactly how much RAM each iPhone 7 Plus has, whether the iPhone 7 would even fit a dual-lens camera, and what new waterproofing technology Apple is using. The new A10 Fusion chip will also be inspected carefully.
Teardowns will also show us whether the death of the headphone jack has anything to do with the way Apple built the iPhone 7 models. But while we wait for iFixit and Chipworks to get to work, a first video teardown of the iPhone 7 Plus has already emerged on YouTube.
DON'T MISS: You've never seen an iPhone that looks like this
From the looks of it, this is a Jet Black version of the iPhone 7 Plus, not that color is important for teardowns. The video is over 17 minutes long and shows us exactly what it's like to tear an iPhone 7 Plus apart. Too bad it's in Vietnamese.
One thing the video clearly shows is that the headphone jack was definitely in the way. By clearing and repurposing that space, Apple was able to use a bigger Taptic Engine module on the phone, one that's significantly larger than the similar component used in the iPhone 6s Plus last year. The Taptic Engine is needed to provide 3D Touch feedback, but also powers various other vibrations, including feedback for home button presses.
As you can see in these images from iFixit, the Taptic Engine on the iPhone 6s Plus (above) is very small, or at least smaller than the one on the iPhone 6s (below).
It's also very clear that the headphone jack takes up a lot of space inside the iPhone, which could be used for other components.
Here's a look at the bottom of the iPhone 7 Plus that's dismantled in this video. Placed just below the battery, the Taptic Engine is considerably larger.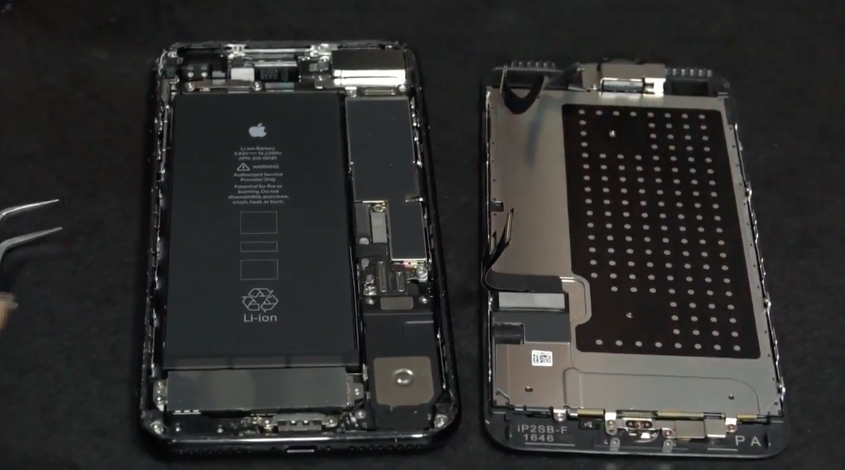 Here's an Apple marketing image that shows the Taptic Engine: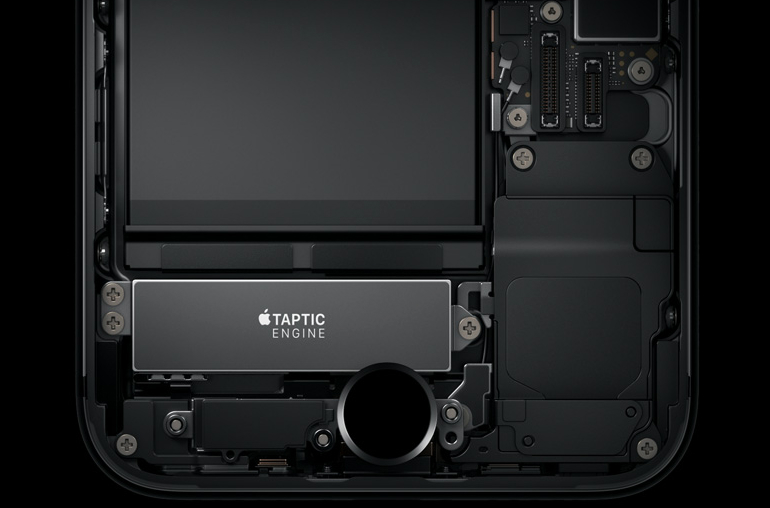 The iPhone 7s Plus teardown, meanwhile, also shows us the dual-lens camera assembly, and it seems to indicate that Apple has taken various measures to protect the sensitive chips on the motherboard from water damage.
The full iPhone 7 Plus teardown follows below, as we wait for the folks at iFixit to come out with theirs.