Apple rolled out iOS 15.1 RC and iPadOS 15.1 RC on Monday, October 18th. These release candidates come exactly a week after the last iOS 15.1 beta. This is always the last release before Apple rolls the software out to the public, so be on the lookout for the full release soon.
First of all, we should note that all of the devices that were supported by iOS 14 will be supported by iOS 15 as well, so if you were able to update to iOS 14, you're in the clear for at least one more year, even if you're still using an iPhone 6s Plus, an iPad Air 2, or an iPad mini 4.
What's new in iOS 15.1 RC?
This is the last release that rolls out to beta testers before Apple releases the final software update. iOS 15.1 will add a number of new features, including SharePlay, COVID-19 vaccination cards in the Wallet app, Dolby Atmos and lossless audio for HomePods, the ability to store test results in the Health app, and ProRes video for iPhone 13 Pro and iPhone 13 Pro Max.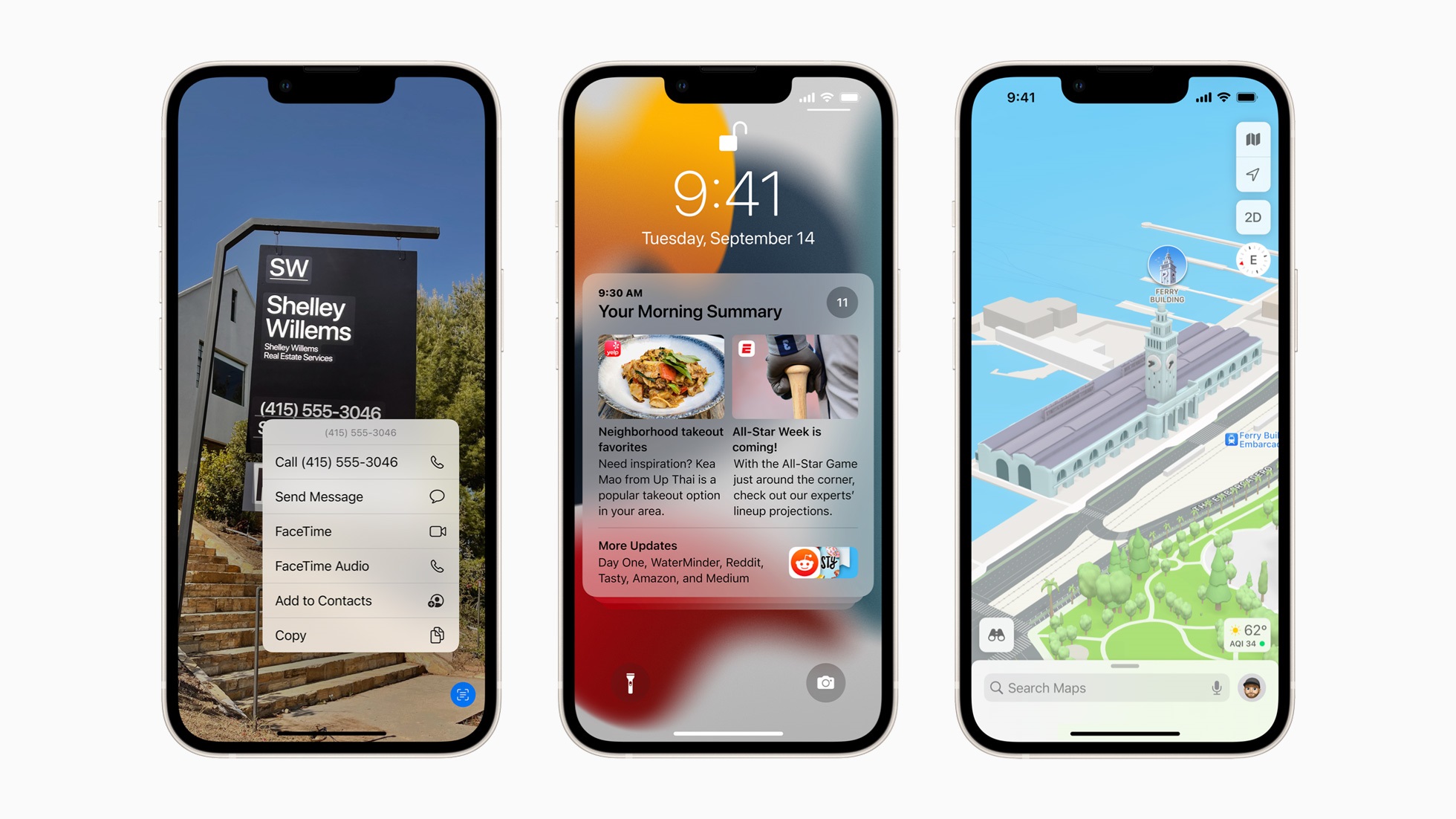 Which devices work with the new beta?
iOS 15.1 RC is now available to developers, as is iPadOS 15.1 RC. If you want to know whether or not your device is compatible with iOS 15 or iPadOS 15, we put together a full list below containing every supported device. If your device is on the list, you're good to go:
iPhone 13
iPhone 13 mini
iPhone 13 Pro
iPhone 13 Pro Max
iPhone 12
iPhone 12 mini
iPhone 12 Pro
iPhone 12 Pro Max
iPhone 11
iPhone 11 Pro
iPhone 11 Pro Max
iPhone XS
iPhone XS Max
iPhone XR
iPhone X
iPhone 8
iPhone 8 Plus
iPhone 7
iPhone 7 Plus
iPhone 6s
iPhone 6s Plus
iPhone SE (1st generation)
iPhone SE (2nd generation)
iPod touch (7th generation)
iPad Pro 12.9-inch (4th generation)
iPad Pro 11-inch (2nd generation)
iPad Pro 12.9-inch (3rd generation)
iPad Pro 11-inch (1st generation)
iPad Pro 12.9-inch (2nd generation)
iPad Pro 12.9-inch (1st generation)
iPad Pro 10.5-inch
iPad Pro 9.7-inch
iPad (7th generation)
iPad (6th generation)
iPad (5th generation)
iPad mini (5th generation)
iPad mini 4
iPad Air (3rd generation)
iPad Air 2
How to download and install iOS 15.1 RC profile
As you know by now, installing the latest iOS or iPadOS beta on your iPhone, iPad, or your iPod touch could not be easier. Just navigate to Settings > General > Software Update and then tap "Download and Install" at the bottom of that page.
If you want, you can also install the update through iTunes by connecting your iOS device to your computer. Whichever method you choose, just make sure to back up your device before installing the update. You can never be too careful!
Every new feature and fix from iOS 15.1 beta 4
iOS 15.1 beta 4 contains several minor bug fixes and improvements.
Everything that Apple included in iOS 15.1 beta 3
iOS 15.1 beta 3 brings native support for ProRes video capture to the Camera app. ProRes is only available on the iPhone 13 Pro and iPhone 13 Pro Max. You can activate the feature by going to Settings > Camera > Formats. The beta release also gives users the ability to disable Auto Macro, which automatically switches to the Ultra Wide camera to capture macro photos and videos.
All of the new stuff Apple added in iOS 15.1 beta 2
When iOS 15 first arrived, it broke the "Unlock with Apple Watch" feature. When Apple Watch owners tried to enable the feature in Settings, it would result in an error. Apple has addressed this issue in iOS 15.1 beta 2, which suggests that it will be available to everyone in iOS 15.1.
Here's what Apple introduced in iOS 15.1 beta 1
After removing SharePlay in iOS 15 beta 2, Apple has re-enabled the feature in the iOS 15.1, iPadOS 15.1, and tvOS 15.1 betas. You'll no longer need the SharePlay Development Profile for the feature to work. Also, users can now upload their COVID-19 vaccination status in the Health app and generate a vaccination card in Apple Wallet. This will be useful for places that require proof of vaccination.