It's that time of the year again when the eyes of the world are on Apple and its WWDC event. Microsoft may have purchased GitHub earlier today, and various tech companies are showing a variety of new products at Computex 2018 in Taiwan. But what matters today is what's happening in California at the San Jose Convention Center, close to Apple's headquarters, where Apple will tell us everything about its new software plans.
And Apple kicked things off in style, with iOS 12.
Apple's Craig Federighi took the stage at WWDC to tell us everything Apple can share for the time being about its most important software release coming out of this year's developers conference.
Performance
The exec took a few hits at Android before actually sharing iOS 12. From the get-go, Federighi revealed that iOS 12 will focus on performance, just as expected, and that it'll run on all the devices that can already run iOS 11. That's a massive base of users that will be able to run Apple's latest operating system as soon as the first beta is released.
Federighi says apps will launch 40% faster, the keyboard launches 50% faster, and even the camera comes a lot faster, up to 70% on older devices. That's because Apple worked on how apps area launch, fine-tuning the CPU to run at peak speeds when it's under load. This kind of performance throttling does sound familiar. It's good to see it's put to good use.
AR
Apple first major iOS 12? Augmented reality (AR), which shows how important AR is. Apple worked with Pixar to create a brand new file format for AR called USDZ, which will work in multiple applications, including Adobe's Creative Cloud.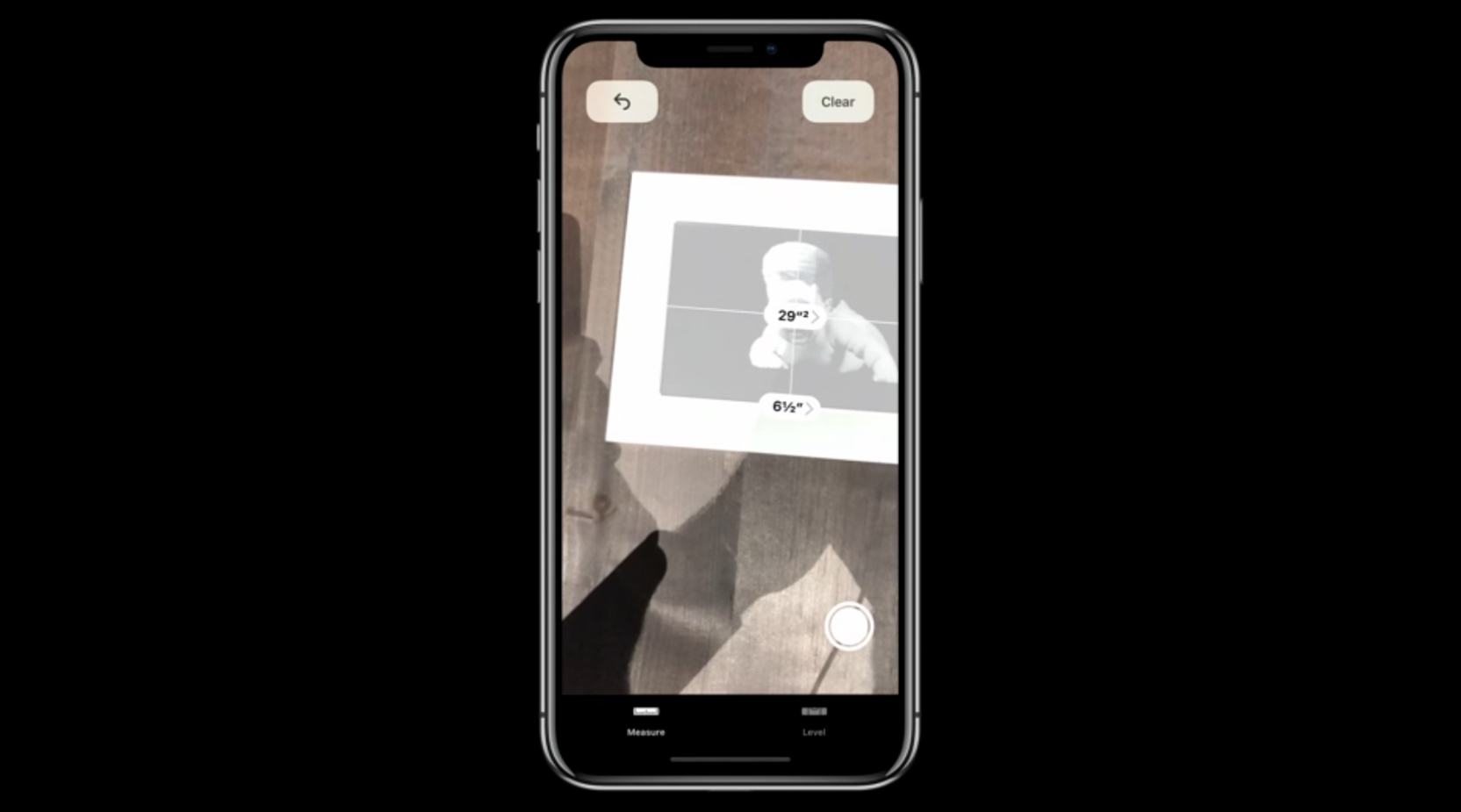 Measure is Apple's new AR app for iPhone and iPad that will let you measure stuff using your mobile device. Yes, there are plenty of apps in the App Store that do that. The News app will also support AR features thanks to the new USDZ file system.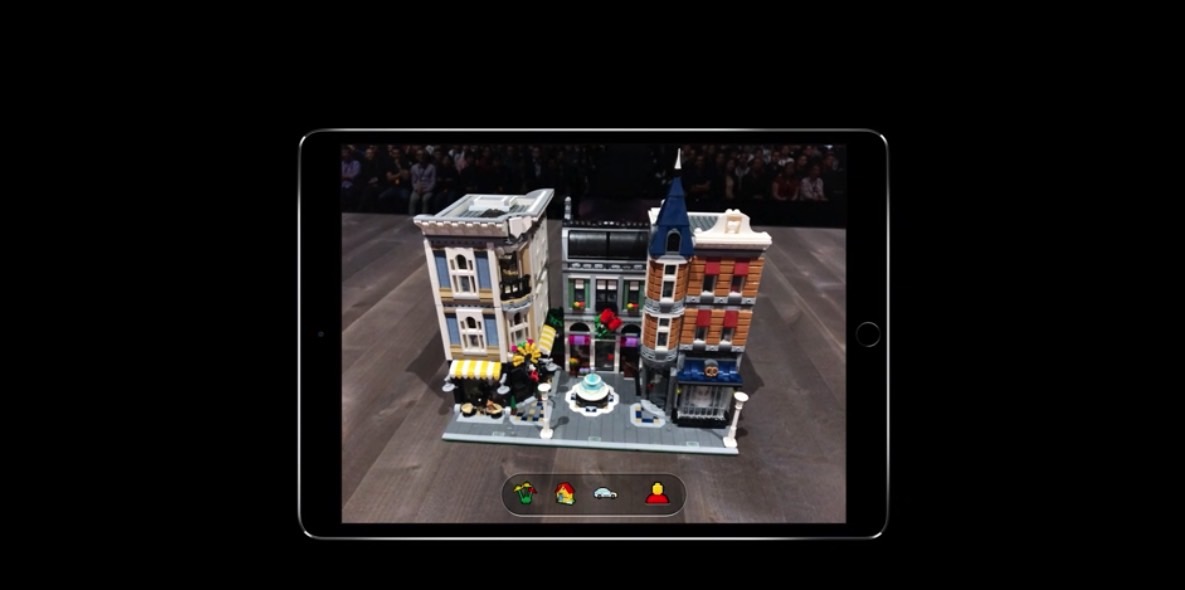 ARKit is, of course, the tool that makes possible AR apps on iOS. And Federighi on stage announced ARKit 2, which will bring a variety of new tools to developers, like improved face tracking, better 3D object detections, and — best of all — shared experiences. That means multiple players can play the same game in AR. Lego will be a big AR partner.
Photos
There's no iOS update without new Photos features. In iOS 12 search suggestions is coming to the Photos app. You can search for businesses and events, and find photos that you took that are relevant for those searches. For You is a new tab that offers memories, featured photos, and effects suggestions. Sharing suggestions is also a new Photos features that will tell you who to share your photos with. If that sounds familiar, that's because Google Photos does it too. The new feature is protected via end-to-end encryption and uses machine learning for those recommendations.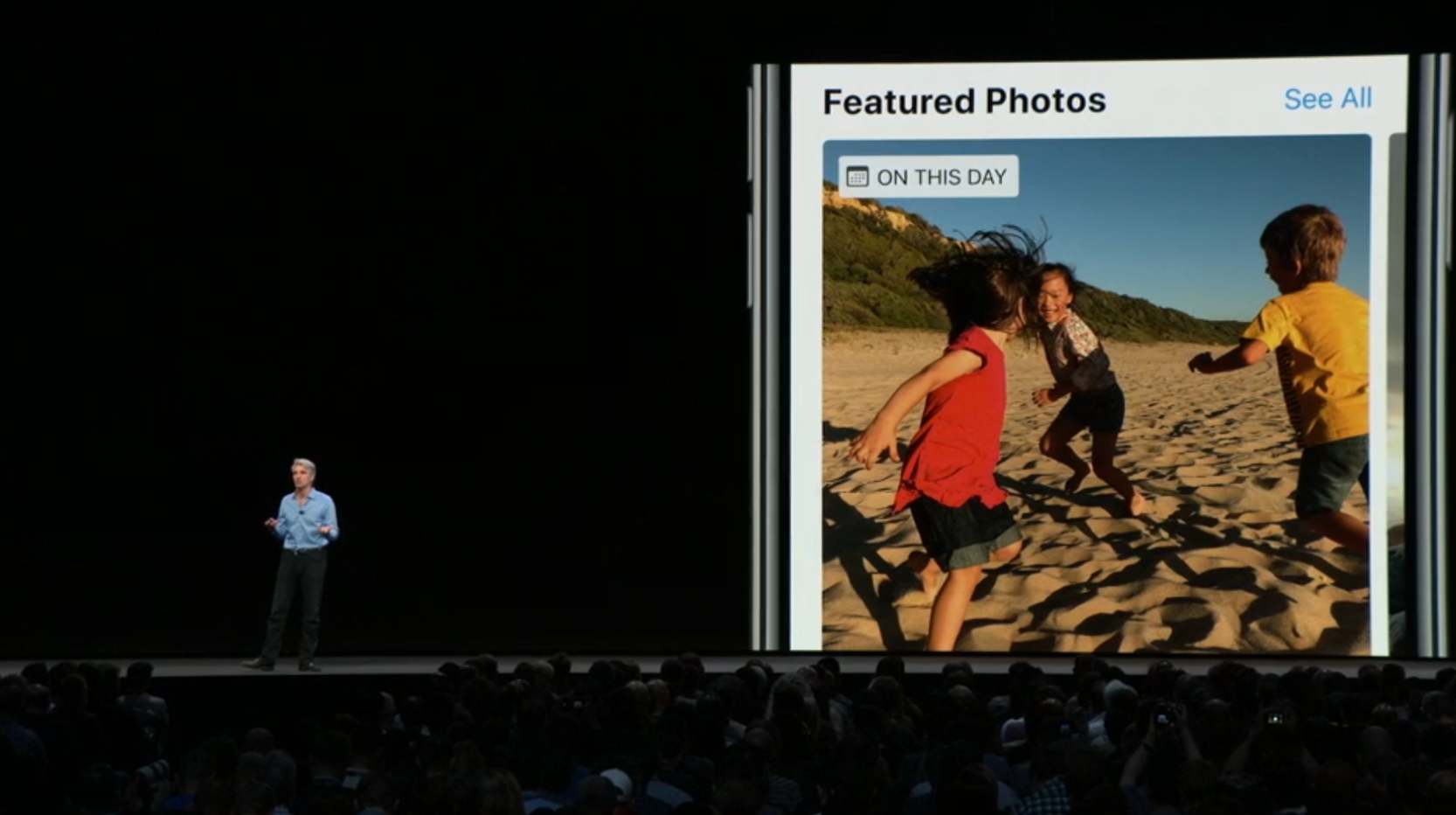 Siri
Siri is getting a new feature called Shortcuts. You can add Shortcuts from your favorite apps to Siri, choose a hotword to activate that Shortcut, and Siri will deliver. Federighi demoed the Tile app on stage; Siri uses the shortcut to find your lost items.
Siri will also offer you automated suggestions on your lock screen based on your actions. Say you get coffee from the same place every day, or you're running late, Siri should help you out.
Furthermore, you'll be able to create your shortcuts if you need to make your types of shortcuts. If any of this sounds a bit familiar, that's because it's likely built on Workflow tech, that startup that Apple bought not too long ago.
App updates
Apple updated a bunch of default iOS apps, starting with News, which Apple says it contains trusted stories. Stocks has been updated to work on iPad and include news integrations. Voice Memos is coming to the iPad, complete with iCloud support. iBooks brings over a new design and a new name, Apple Books.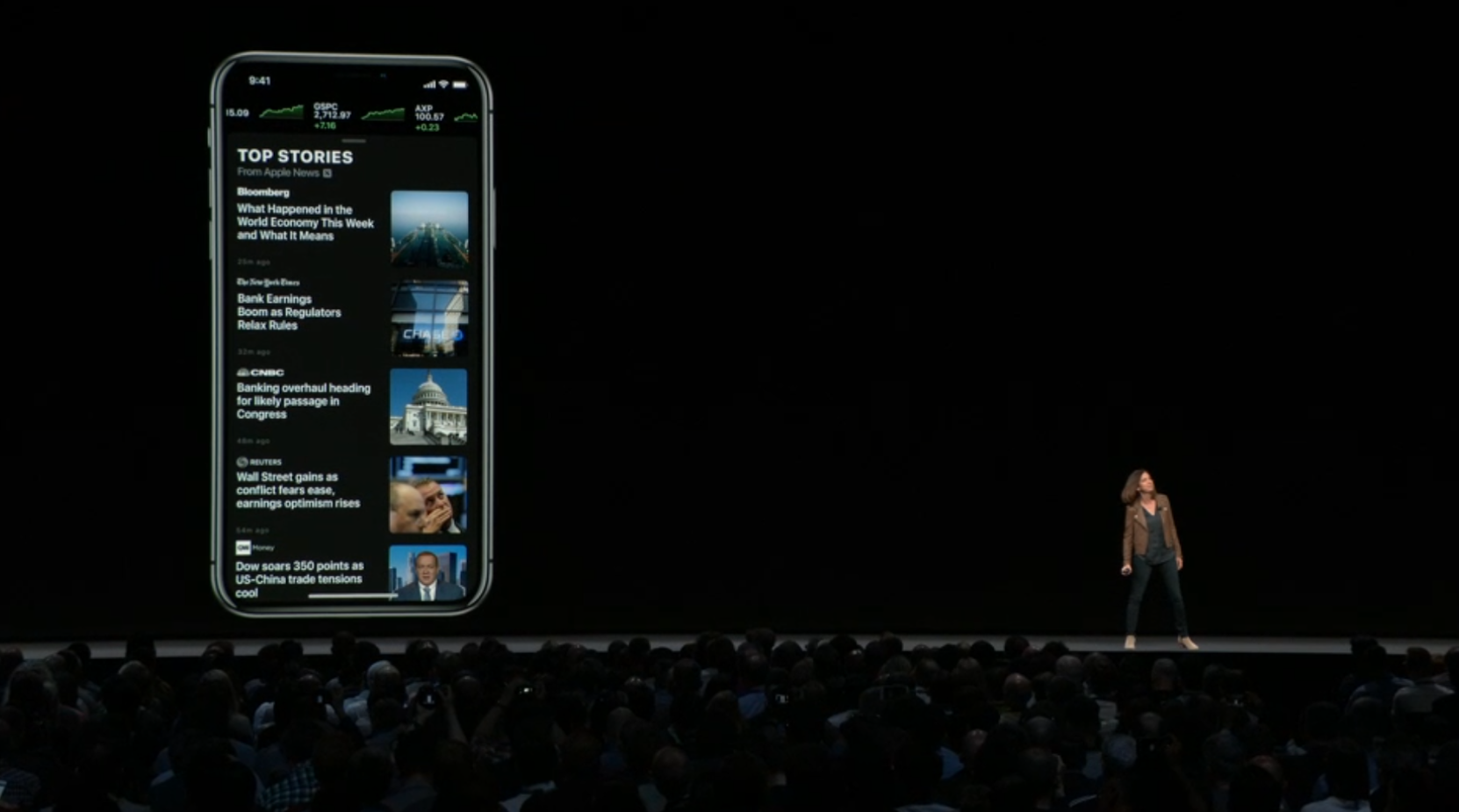 Carplay will also support third party navigation, including Waze and Google Maps.
Do Not Disturb during bedtime is getting an update that'll prevent notifications from showing up on the screen. The app now has an ending time in Control Center to make it easier to use.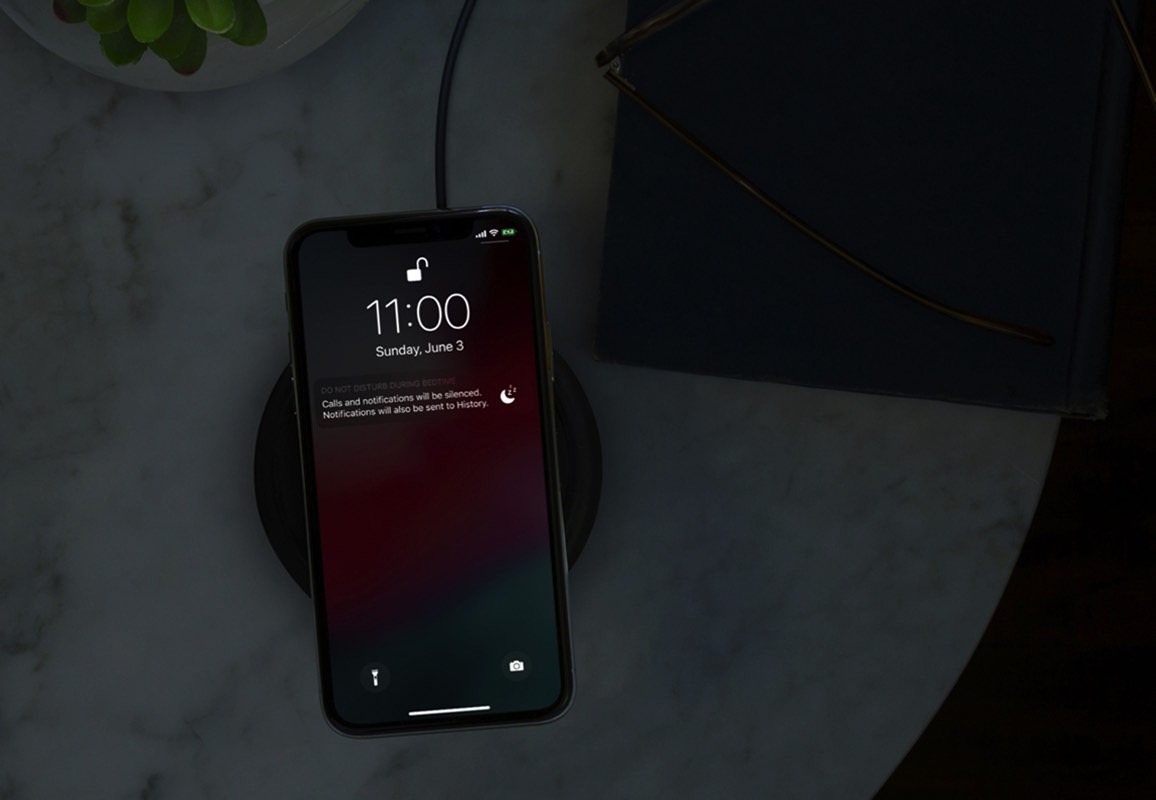 Notifications
Instant tunning lets you further customize the way you interact with notifications.
Grouped notifications is also coming to iOS, a feature that was long overdue. The notifications are grouped by app, topic, and/or thread.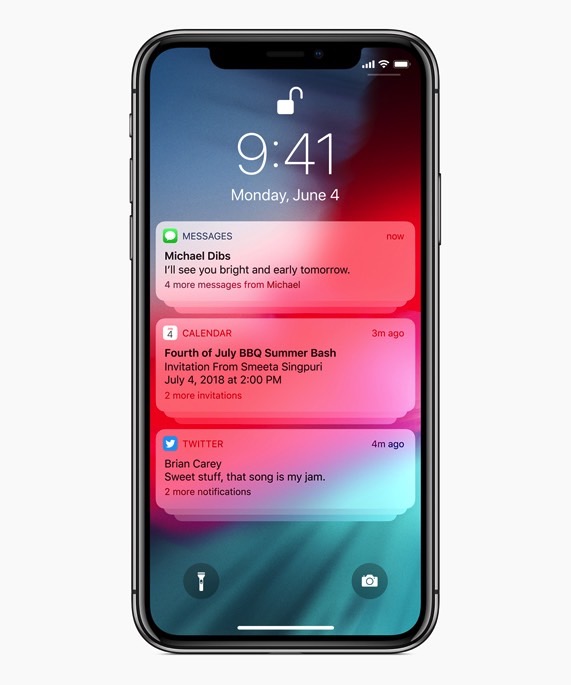 Screen time
This sounds like the parental controls we heard it's coming to iOS. The app will tell you exactly how you're using the phone, how much time you're spending on apps, and what apps you use most.
The reports should help you manage your screen time. App limits is a feature that will let you limit the time you can use for an app per day.
Parents will get screen time reports from the devices they kids use, and they can limit their time in apps, by categories and individual apps. The feature uses Family Sharing to setup, and it's "super easy" to set up.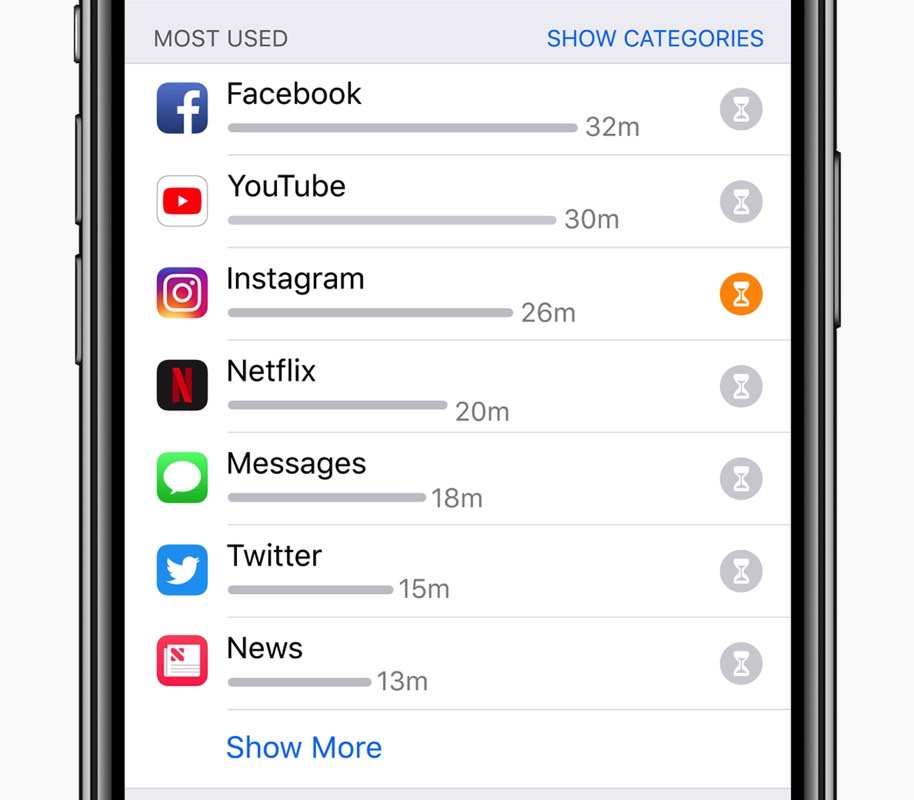 iMessage and FaceTime
Animoji now does tongue detection. Mind. Blown. New Animoji also included in iOS 12, including ghost, koala, tiger, and T-Rex.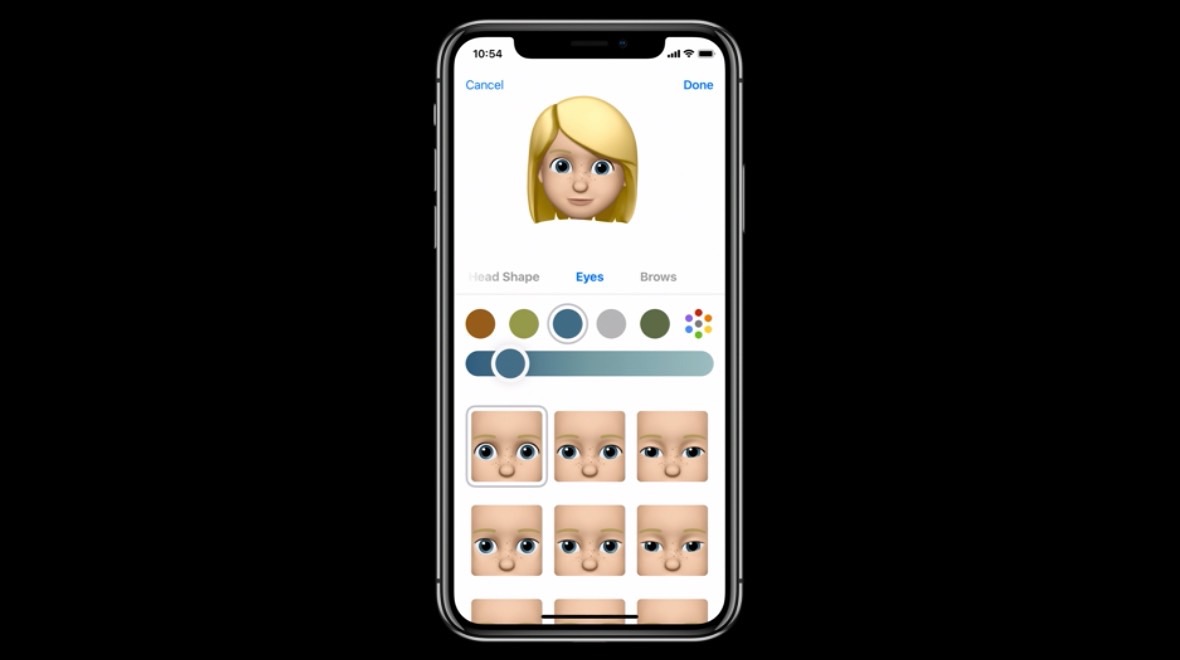 Memoji lets you create your very own personalized Animoji. Hopefully, these work a lot better than Samsung's — well, who am I kidding, of course, they will. Memoji-based effects are coming to iMessage, of course.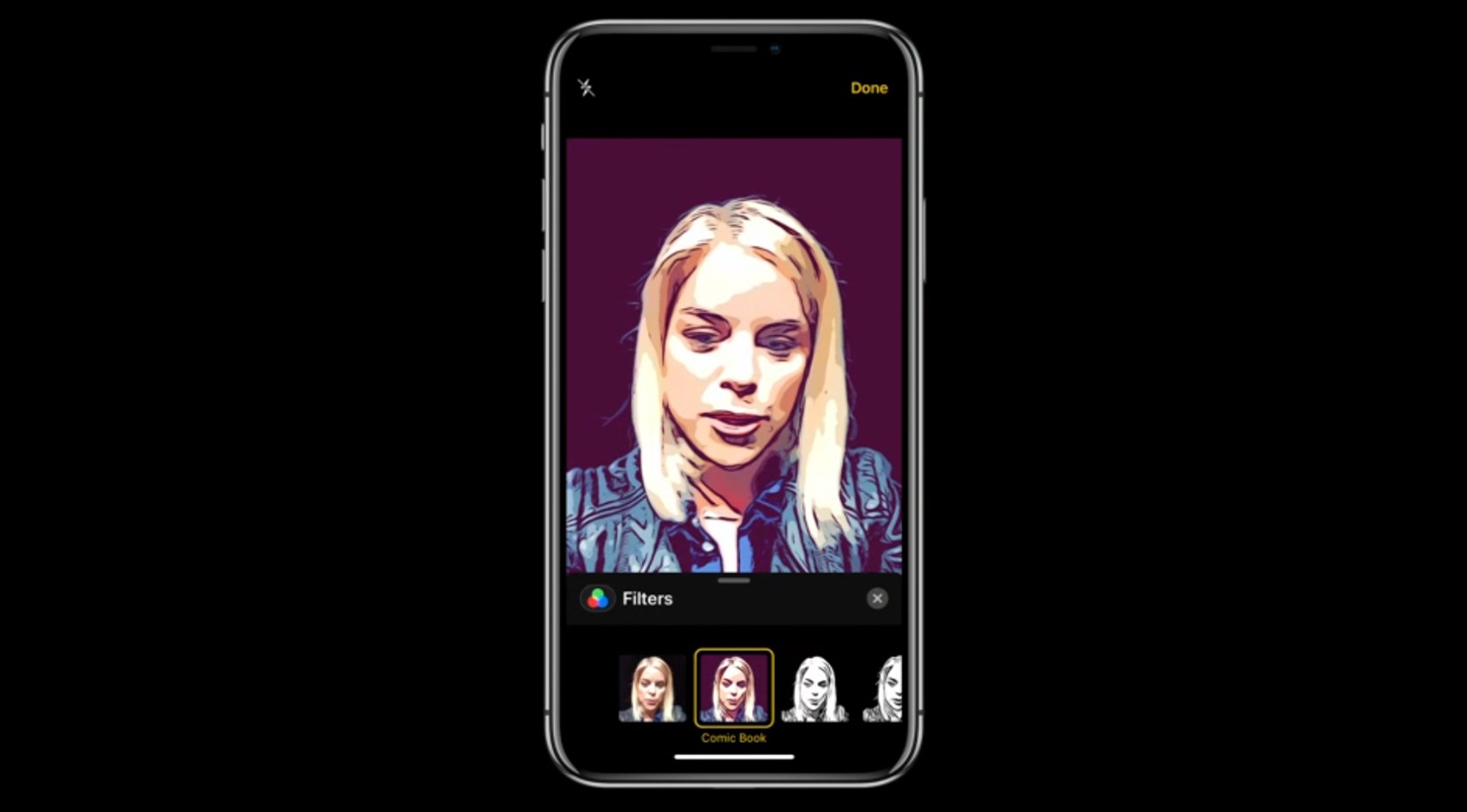 FaceTime, meanwhile, is getting group FaceTime for up to 32 people. You know, in case you need everyone in there. FaceTime is integrated into iMessage, which means you can transition from iMessage to FaceTime at any time.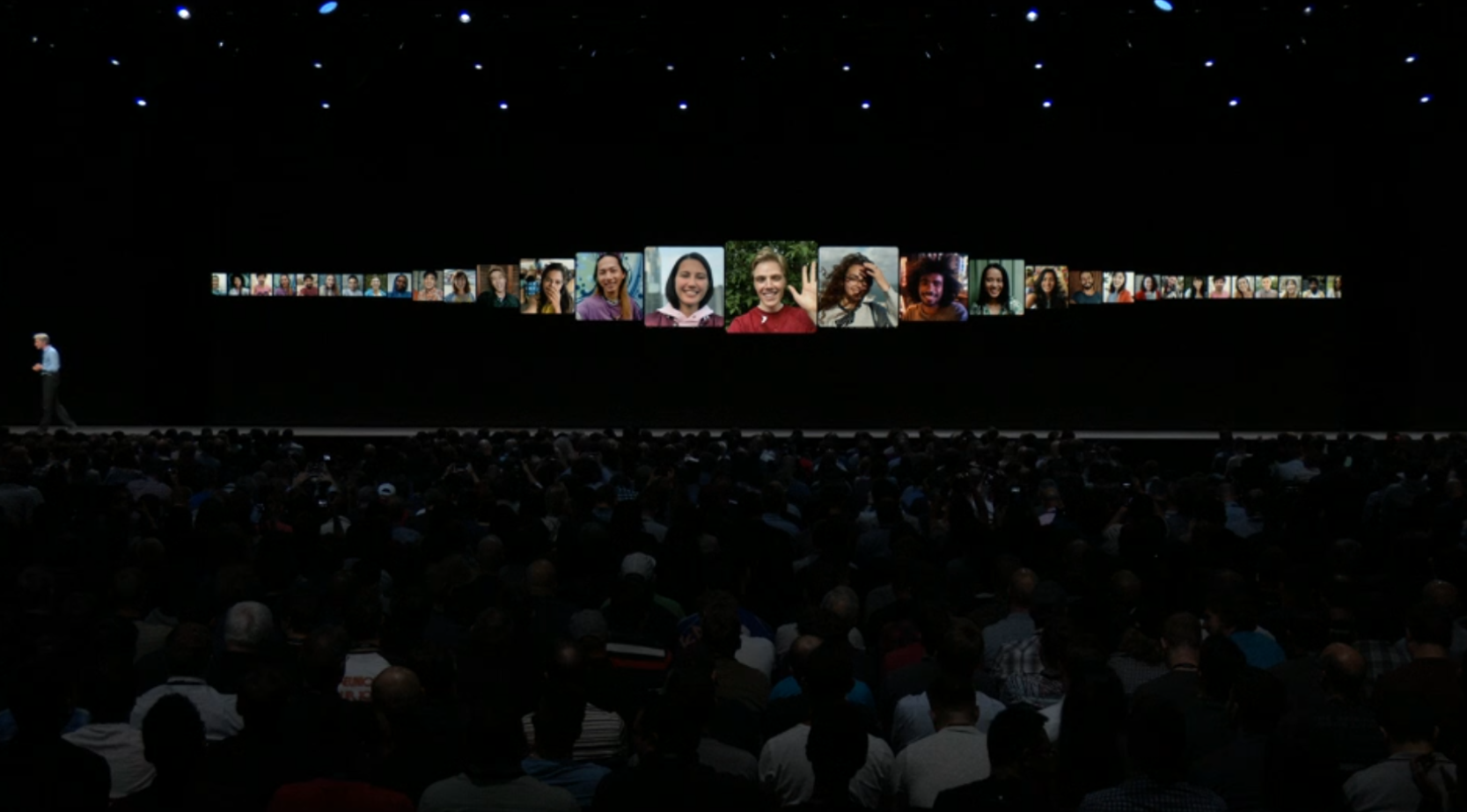 The app will automatically recognize who's talking, and the video stream showing the person currently talking will be brought to the front. Effects including Animoji and filters are also coming to FaceTime chats.
FaceTime will work on iPhone, iPad, Mac, and Watch (voice only).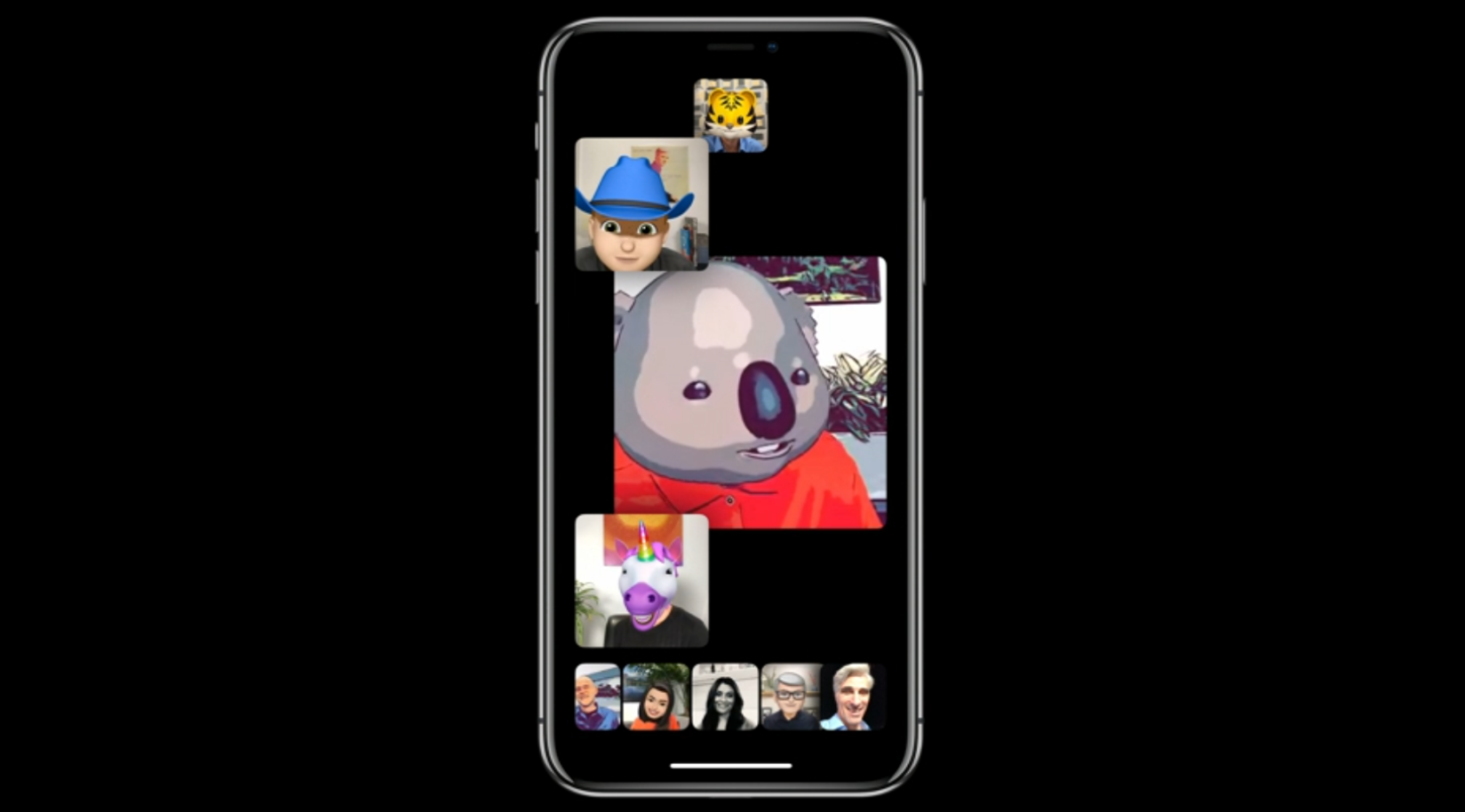 Release Date
iOS 12 will be released this fall to all iPhone, iPad, and iPod touch models that run iOS 11. The first developer beta will drop today, while the first public beta will arrive by the end of the month, just like every year.