The forthcoming release of iOS 10 will introduce a number of compelling new features that should help users with even older iPhone models feel like they have a fresh new device. While Apple showed off many of iOS 10's more dramatic new features at WWDC this year, it naturally didn't have time to cover every single change and design tweak.
Not to worry, we've been playing with an endless stream of iOS 10 betas over the past few weeks and have steadily been taking note of some of the more intriguing, helpful and lesser-known iOS 10 features iPhone and iPad users can expect to see later this fall. Earlier this month, we covered seven awesome iOS 10 features that users can look forward to, including a nifty storage optimization feature that should hopefully make things easier for users still straddled with 16GB devices. Well today we're back with yet another installment of cool iOS 10 features that may have escaped your attention.
MUST SEE: Leaked photos of iPhone 7 in blue remind us of the biggest remaining mystery
Raise to Wake
Touch ID on the iPhone is great, but sometimes it works too quickly for its own good. Specifically, Touch ID often whisks users to their homescreen so fast that they don't even have time to check their notifications. In iOS 10, Apple has come up with a clever way for users to quickly glance at their notifications without even having to use Touch ID.
Thanks to a new feature dubbed Raise to Wake, activating the lock screen simply requires a user to pick up his or her iPhone. Notably, the feature relies upon Apple's M9 motion coprocessor which means that it will only work on the iPhone 7, iPhone 6s models and the 4-inch iPhone SE.
New Stopwatch face
The stopwatch design in iOS 10 was given a nice new analogue makeover. For users who prefer the old design, you can simply swipe to the left/right to toggle back and forth.
Quicker access to Battery/Cellular Data/Wi-Fi controls
Apple has added 3D Touch functionality to the Settings app in iOS 10, thus making it a breeze to quickly access settings like Battery and Wi-Fi.
iOS 10 makes it easier to type with the Apple TV
This one first popped up on Reddit about two months ago. If you're browsing through your Apple TV and a typing prompt comes up, an alert will appear on your iPhone which will enable you to quickly activate the virtual keyboard without first having to find and open up the Remote app.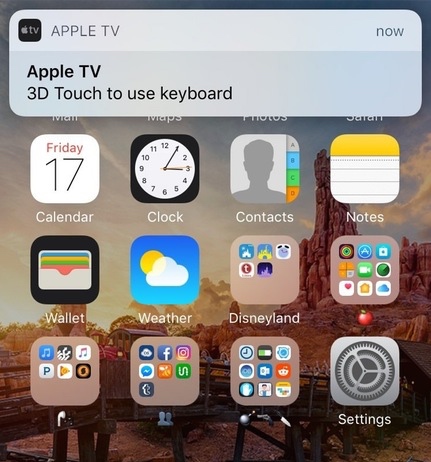 Faster FaceTime connectivity
FaceTime is great, but initiating a connection can sometimes take a bit longer than you might imagine. In iOS 10, Apple has taken steps to significantly improve FaceTime connectivity along with making improvements to video quality on less than stellar connections.
Avoid toll roads in Maps
Apple's Maps app has received a massive overhaul in iOS 10. In addition a brand new redesign poised to make the entire user experience more intuitive, the upcoming iteration of Apple Maps is packed with many new features that brings it ever closer to catching up to Google Maps. One welcome addition to Apple's Maps app is the ability to retrieve driving directions that completely avoid highway tolls.
To enable this feature, iOS 10 users will simply need to go to Settings > Maps > Driving & Navigation and then toggle the switch to your desired preference.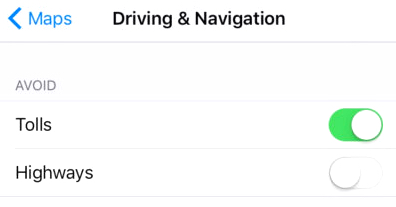 Quickly set a timer with 3D Touch
With iOS 10, setting a timer is easier than ever before. Simply pull up the Control Center and apply a 3D Touch to the Timer icon whereupon you'll be able to choose between any number of pre-set timer intervals. Of course, the Timer icon isn't the only 3D Touch capable option in Control Center: you can also 3D Touch the Flashlight icon to adjust intensity and 3D Touch the Camera icon to quickly take a photo, a selfie or record video.