With the iPhone 7 release now just a few weeks away, we're also inching closer towards the release of iOS 10. Packed with a number of compelling features, Apple has been steadily rolling out iterative betas to both developers and the public at large over the past few weeks. We've had some time to play around with and explore some of the great features iOS 10 has to offer and have compiled a short but sweet list highlighting some of the cooler new features that didn't manage to make Apple's keynote at WWDC this year.
DON'T MISS: iPhone 7: Our biggest question was just answered
We've covered a few intriguing iOS 10 features already — such as a new Wake Alarm app designed to improve sleeping patterns and a new Mapping feature designed to help you remember where you parked — but now we've unearthed a few other iOS 10 nuggets that should have you excited and ready to upgrade come September.
Never run out of storage
With the iPhone 7, rumor has it that Apple will finally get rid of the entry-level 16GB model that it has dutifully relied on for years And with good reason, 16GB just isn't enough to cut it these days, especially in an era filled with high-res photos and 4K video. Now for those who are already close to maxing out their storage on their current devices, iOS 10 has a new storage optimization feature that should help clear up some space.
With iOS 10, there's a new setting that lets users instruct their device to automatically remove songs that haven't been played in a while. This should prove to be a particularly useful feature given that there are undoubtedly a ton of 16GB iPhone devices still in circulation.
Share your current location with friends more easily
With the revamped Messages app in iOS 10, it's now easier than ever to share your current location. Specifically, the messages app is now context aware and will prompt users to share their location in response to certain questions. As you can see from the example below, if someone asks "Where are you?", the ability to share one's "Current Location" automatically pops up as an option.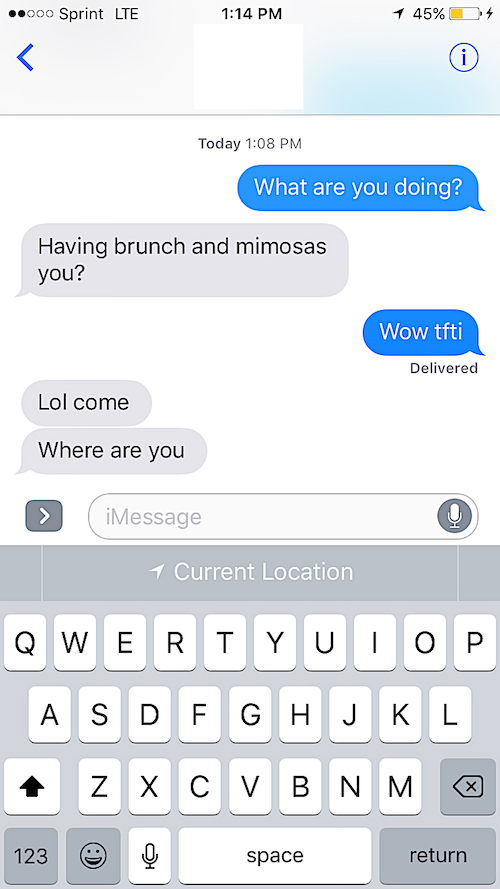 You can remove stock iOS apps, finally!
For years, iOS users have lamented the fact that Apple's built-in iOS apps — Stocks, Compass, Weather etc. — could not be deleted. With iOS 10, Apple has finally decided to end years of prolonged frustration by enabling us to essentially delete nearly every app that comes pre-installed on iOS.
Briefly, the following apps will be able to be deleted once iOS 10 drops.
• Calendar
• Compass
• Contacts
• FaceTime
• Find My Friends
• Home
• iBooks
• iTunes Store
• iCloud Drive
• Mail
• Maps
• Music
• News
• Notes
• Podcasts
• Reminders
• Stocks
• Tips
• Videos
• Voice Memos
• Watch app
• Weather
As a quick aside, Apple notes that if you remove the Contacts app, your contacts data will still be available via the iPhone's Phone app.
Easily unsubscribe from mailing lists
The Mail app in iOS 10 makes it a breeze to unsubscribe from mailing lists you'd rather avoid altogether. If you happen to be reading an email that's part of a mailing list, iOS 10 will provide a useful "unsubscribe" option easily located at the top of the page. It may seem like something minor, but it sure beats having to rummage through an email and look for a cleverly hidden "unsubscribe" option.
Live Filters for Live Photos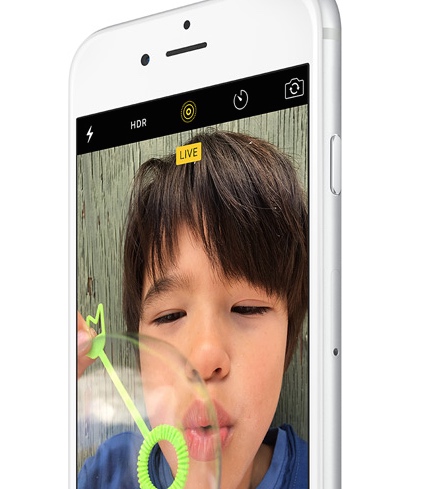 Originally introduced in iOS 9, Live Photos is a great feature that allows users to take living and breathing photographs. While not everyone has a use for Live Photos, users with kids or pets seem to be huge fans of the feature. With iOS 9, however, Live Photos can't be used with the photo filters that come built into Apple's camera app. With iOS 10, that is about to change. Now, Live Photos aficionados will be able to take advantage of Apple's photo filters and the Live Photos feature at the same time.
iOS 10 supports inline video playback for the iPhone
iOS 10 finally makes it possible to watch videos in mobile Safari inline without having to watch it full-screen. As iGeeksBlog points out, once a video starts playing in full-screen mode, users can simply tap the resize button located in the lower right hand corner of the screen whereupon they'll be able to watch the video within any given webpage.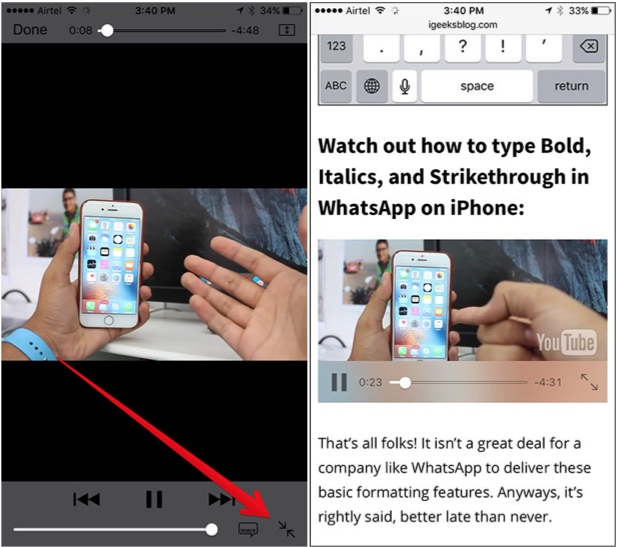 Read Receipts can now be toggled on a user-by-user basis
iOS 10 makes it possible to toggle the Read Receipts option on/off on an individual basis. This is a welcome improvement from iOS 9 where the feature was either applied en masse to everyone or to no one at all.