Ladies and gentlemen, we are now just over one week away from seeing Apple announce its next-generation iPhone 7 and iPhone 7 Plus smartphones. It's been a wild ride leading up to Apple's official unveiling event, just as the case has been in previous years. Leak after leak painted a picture of Apple's new iPhone 7 lineup and while there have been a few discrepancies here and there, we pretty much know exactly what to expect at this point.
Of course, there are still a few mysteries that have yet to be solved, and a new set of leaked iPhone 7 photos reminds us of the biggest one we have left.
MUST SEE: Apple's new iPhone 7 is going to be SO much better than any Android phone…
Apple's new iPhone 7 and iPhone 7 Plus are expected to feature designs that look a great deal like Apple's current iPhone 6s and iPhone 6s Plus. They'll be a little bit thinner than the current models though, and they'll also sport a new antenna design that's easier on the eyes. Two new camera setups are expected, with the iPhone 7 Plus set to get a new dual-lens camera around back while the smaller iPhone 7 is thought to feature just one upgraded camera lens.
We also expect to see much more powerful internals in Apple's new iPhones, and neither model will have a standard headphone jack.
All that is essentially a matter of record at this point. Again, Apple hasn't announced anything yet so nothing is truly confirmed. But we've seen countless reports from solid sources that all paint a similar picture. There are still a few mysteries remaining despite months of persistent leaks though, and one of those mysteries in particular is easily the biggest and most important one that remains: Is Apple going to introduce a new color on the iPhone 7 series this year?
2015's iPhone 6s and iPhone 6s Plus featured the exact same design as their predecessors, so Apple added a new rose gold color to the lineup in order to help bolster sales. As we all know, it worked pretty well — iPhone sales have declined since pent-up demand for iPhones with larger displays sent sales skyrocketing in late 2014 and early 2015, but the rose gold color option has been wildly popular.
In 2016, Apple might introduce yet another new color on the iPhone 7 and iPhone 7 Plus, and this year's addition might be even hotter than rose gold.
Early rumors suggested that Apple might add a new Space Black color to its 2016 iPhone lineup, and mockups of the new black iPhone 7 certainly looked good in leaked photos. The black model doesn't hold a candle to the rumored new blue iPhone 7 Apple has been rumored to be working on, and we definitely hope that this rumor pans out.
A new set of photos published in two tweets by Twitter user The Malignant show iPhone 7 and iPhone 7 Plus mockups in the rumored new blue color. Contrary to what we saw in early renders, these images show a grayish blue color that might actually resemble iPhone models Apple would release, as opposed to the flat deep blue color in those early renders.
All of the new iPhone 7 and iPhone 7 Plus mockup photos are embedded below.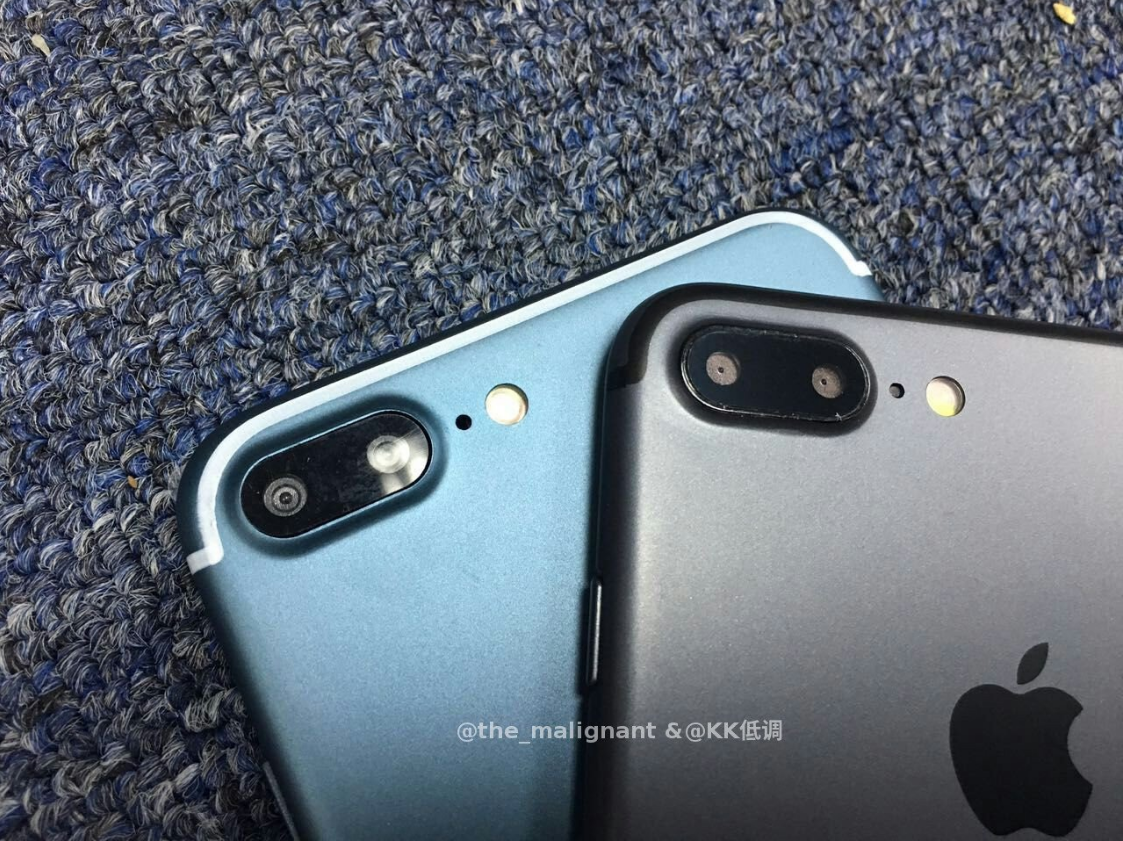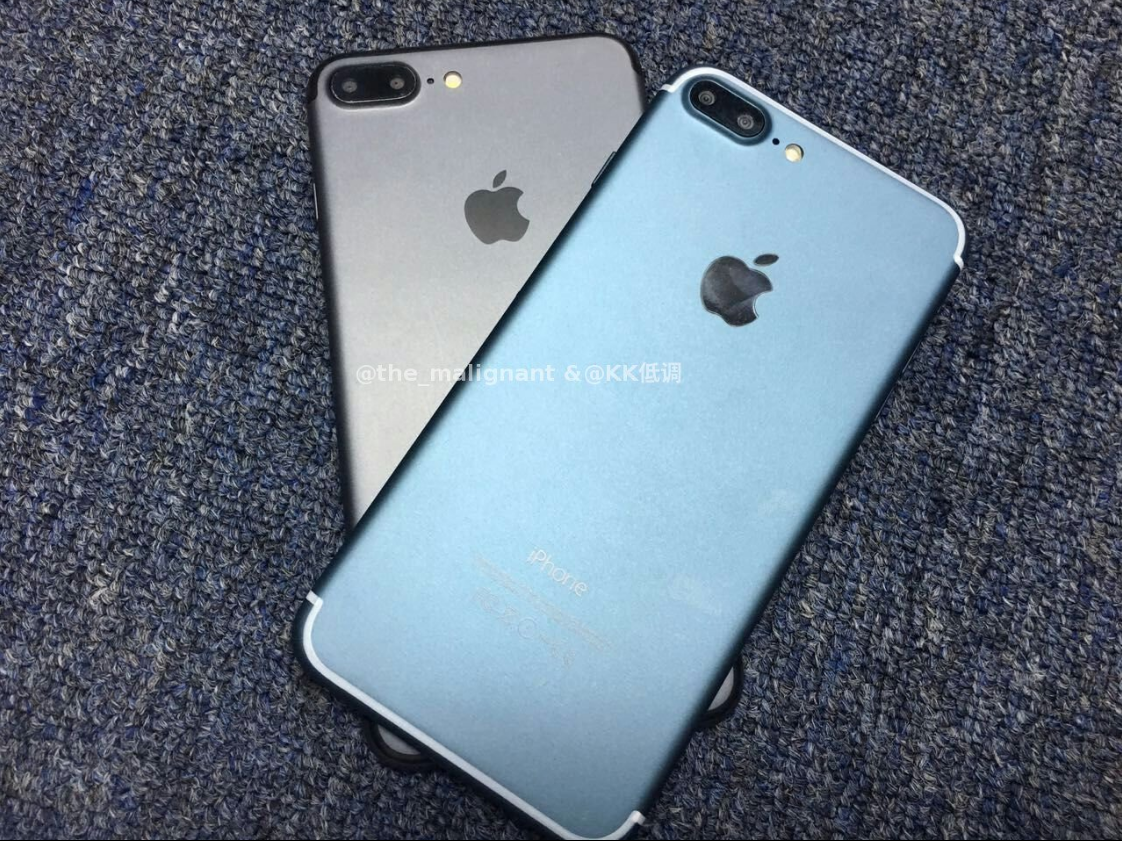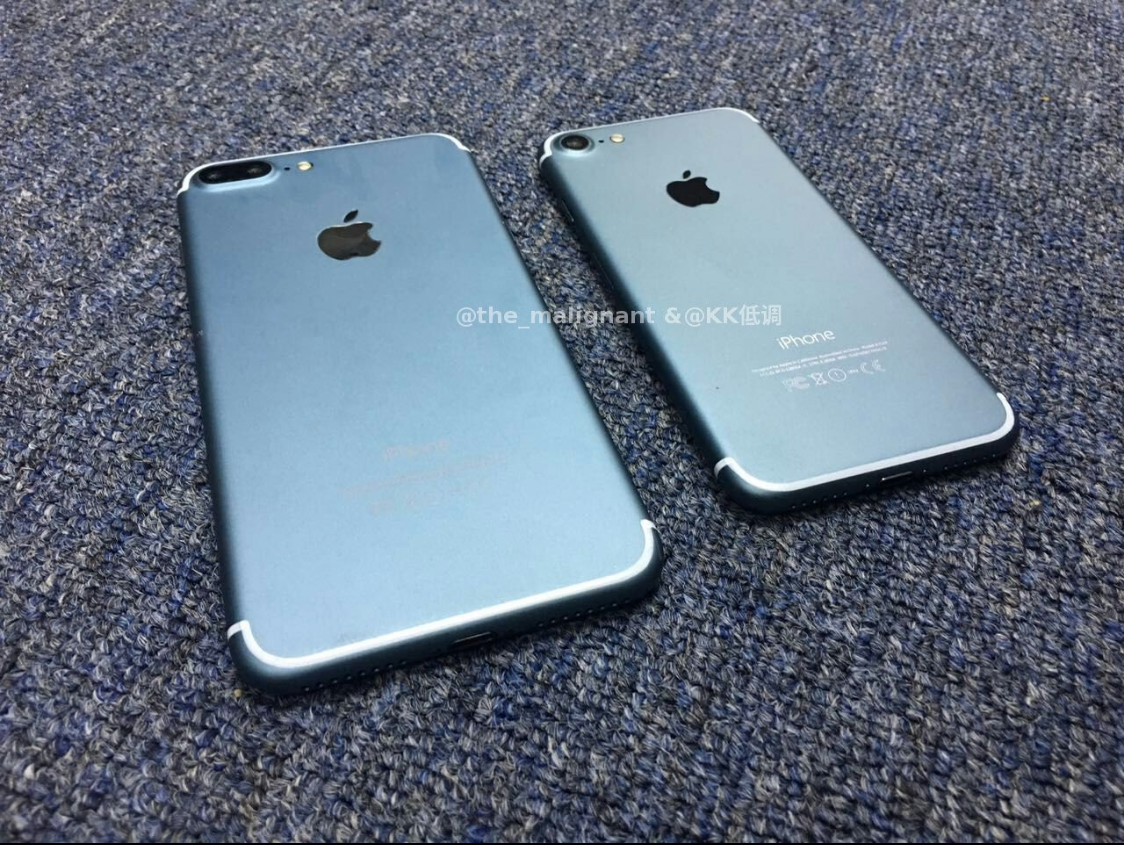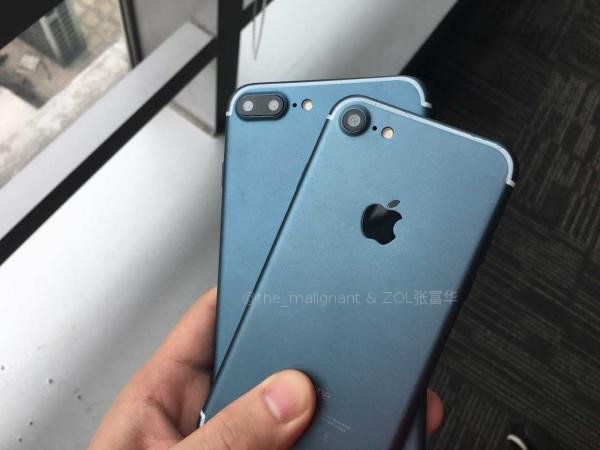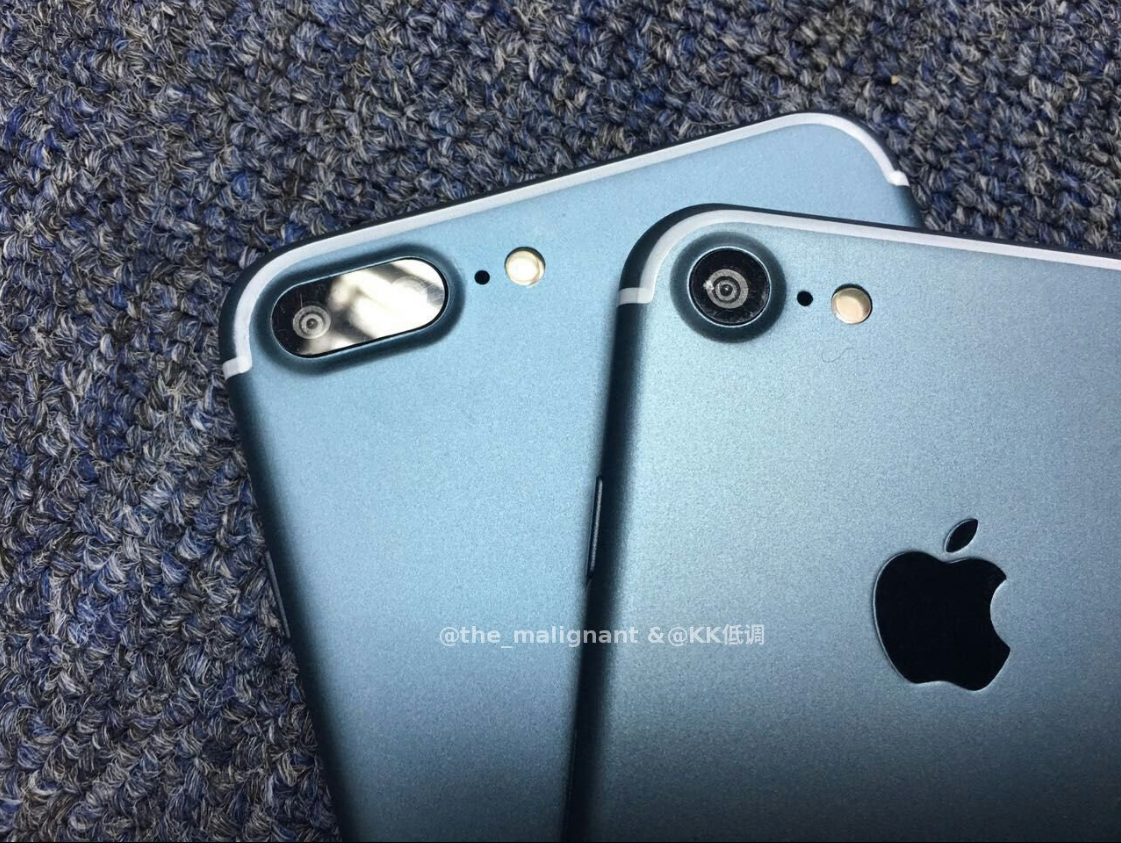 Apple is expected to unveil its new iPhone 7 and iPhone 7 Plus during a press conference on September 7th. The phones should then be made available for preorder on September 9th ahead of their release on September 16th.