Much has been written about Apple and its ChatGPT-like product. The iPhone maker is reportedly investing billions to make "Apple GPT" happen, with generative AI features expected to be part of the iOS 18 update coming next year.
We already have an idea of what Apple is working on in terms of getting generative AI features ready for iPhone 16. But nothing is official, and there are no guarantees that we'll get Apple GPT next year.
Unlike Microsoft and Google, Apple has been tight-lipped about generative AI so far. Apple is trying to keep everything a secret in a world that can't stop talking about AI products like ChatGPT.
However, Tim Cook's recent comments make me hopeful about getting a native ChatGPT-like experience on next-generation iPhones. Apple's CEO said during Apple's earnings call on Thursday that AI technology is "fundamental" for the company and that Apple is "investing quite a bit" in generative AI.
Apple addressing the iPhone's AI features is progress
Unlike its rivals, Apple did not have prepared remarks about generative AI, but it was probably ready to field questions about its plans. Those questions came during the Q&A session with analysts and investors as part of Apple's earnings call for the fourth fiscal quarter of 2023 (the September 2023 quarter).
Tim Cook reminded those in attendance that Apple already employs artificial intelligence (AI) and machine learning (ML) in its products, including iOS 17, the newest iPhone operating system. Only Apple doesn't mention the AI part as much publicly. Here how Cook answered, per MacRumors:
If you zoom out and look at what we've done with AI and machine learning and how we've used it, these are fundamental technology integral to every product we ship.

When we shipped iOS 17, it included features like Personal Voice and Live Voicemail. AI is at the heart of these features. You can go all the way to the life-saving features on the watch and phone, like Fall Detection, Crash Detection, and ECG on the watch. These would not be possible without AI. We don't label them as such, because we labeled them as to what their consumer benefit is, but the fundamental tech behind it is AI and machine learning.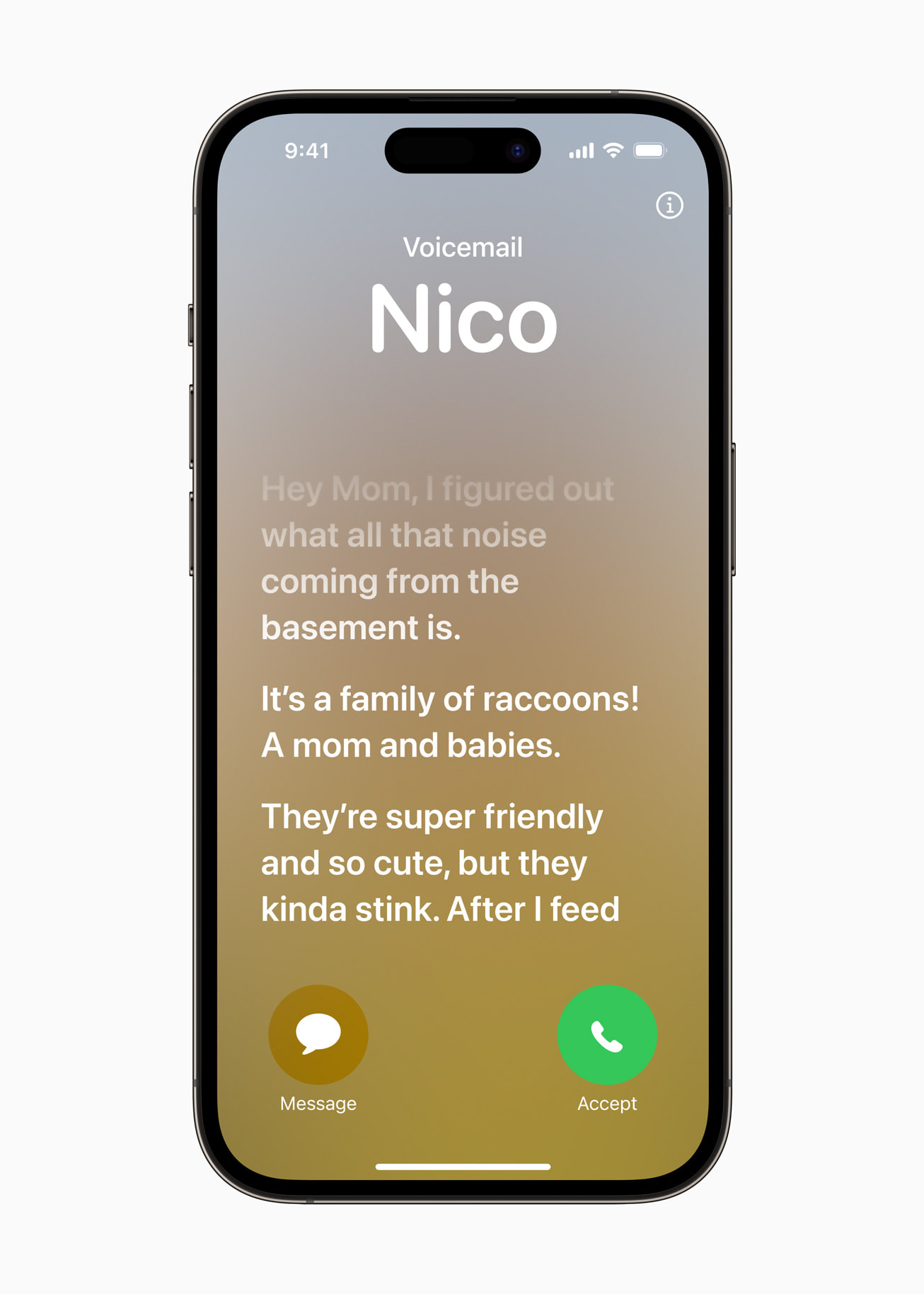 Apple hasn't used the term AI in its press events this year, choosing to focus on ML instead. That's certainly strange for a company that uses marketing names for every new feature it invents for the iPhone. Also, the AI features Cook referenced are not exactly the generative features I want from the iPhone. I'm looking for ChatGPT-like powers for Siri, and Siri is far from being able to deliver that.
Thankfully, Cook addressed generative AI in what followed:
In terms of generative AI, we obviously have work going on. I'm not going to get into detail about it because we really don't do that, but you can bet we're investing. We're investing quite a bit. We're going to do it responsibly. You will see product advancements over time, and those technologies are at the heart of it.
Apple can't afford to sit out for too long
That's probably the best confirmation you can get from Apple that it's working on a ChatGPT-like product of its own. Still, it's great to see Cook & Co. addressing generative AI in such a manner.
As MarketWatch points out, Apple's mentions of AI rose from 5 in the previous earnings call to 9 in the one on Thursday. But all came during the Q&A sessions.
Comparatively, Microsoft and Alphabet mentioned AI dozens of times in their earnings call. That's 57 and 75 times, respectively, for their latest quarters. It's down from 73 and 90, respectively, but still quite significant.
Apple is a lot more tempered when it comes to talking about unreleased products and the tech it's developing. There's also the well-known "Apple way" of doing things. That means bringing new technologies to the market when it thinks they're ready.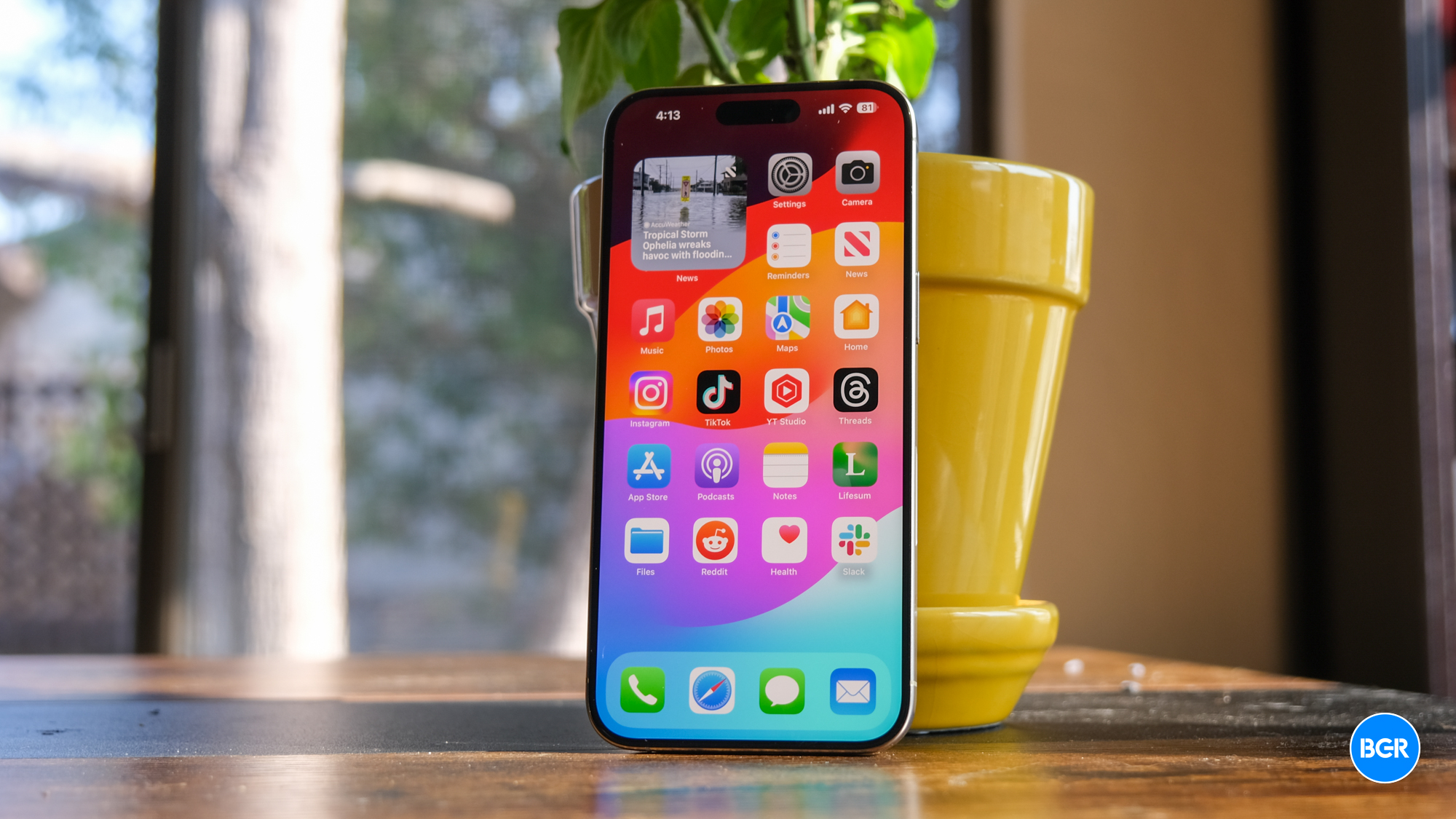 Apple isn't always first, choosing to perfect new features before releasing them. That's why 5G took longer to happen on iPhone. Or why it didn't release 120Hz iPhones until much later than the competition.
Apple will certainly not be the first to offer generative AI experiences. And if rumors are accurate, it might not be the first to provide on-device personal AI on a phone. The Galaxy S24 might beat the iPhone 16 to that. But Apple probably can't afford to wait too long until Apple GPT comes out. Not when everyone else is putting generative AI features into their products.
With all that in mind, I can't wait to see what sort of generative AI experience we can expect from iOS 18, and especially the iPhone 16. The same goes for visionOS and the Vision Pro.