Instagram and Snapchat have been waging war with one another for years, but Instagram is branching out to attack new platforms this week. On Wednesday, the Facebook-owned social media app launched a new long-form video app called IGTV, allowing users to upload videos as short as 15 seconds or as long as 60 minutes.
As previous leaks suggested, the previous 1-minute limit has been eliminated in favor of allowing users and content creators to upload much longer videos to the social network. In addition to the enormous increase in video time limits, Instagram is giving IGTV an Explore tab, which is where all of these long-form videos will live. Instead of the photos and short clips you're used to, you will now see extensive videos from IGTV users on the Explore tab.
"IGTV is built for how you actually use your phone: vertical and full screen," Instagram explained during the reveal of IGTV. "It starts playing as soon as you open the app. You don't have to search or browse to get started, and it's easy to multitask. IGTV is focused on the creators you love most and already follow on Instagram."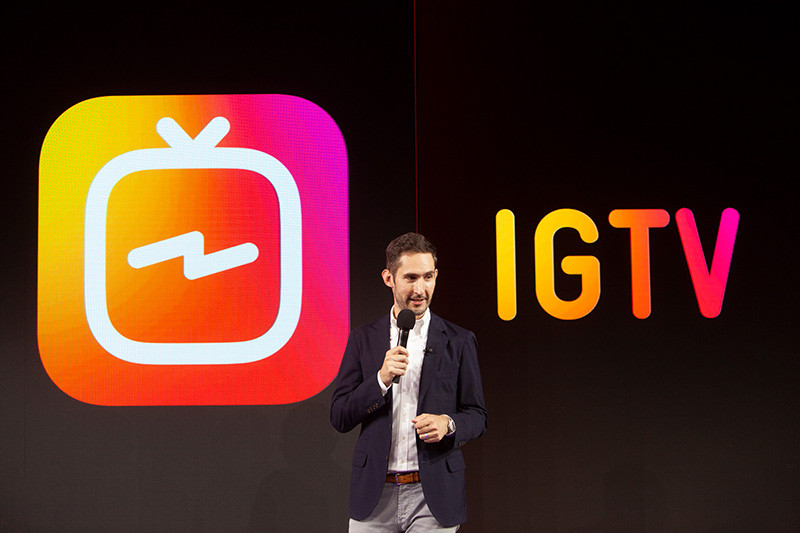 But to that last point, it's worth noting that anyone can upload hour-long videos — the feature isn't restricted to the celebrity creators who will almost certainly dominate the Explore tab. Beyond "Explore," IGTV will also include "For You," "Following," "Popular" and "Continue Watching" tabs, each of which speak for themselves.
IGTV also has channels, just like a TV, but the channels are the creators themselves. Instead of watching NBC or HBO, you'll be watching a friend or an Instagram star. And yes, everyone can start their own channel.
IGTV will begin rolling out globally on iOS and Android over the next few weeks.