An iPhone display that can measure your blood pressure as both of your hands touch the screen sounds like a feature that's too good to be true. Yet Samsung Display is confident that it has the technology in place to deliver such a screen. The Korean giant showed off the new smartphone OLED panel at SID Display Week 2023, with blood pressure being just one of its novel features.
While it's too early to tell whether a future iPhone will rock this particular OLED tech, we'll likely see it on flagship Android phones, like future Galaxy S handsets. Still, I'd love such a feature from an Apple product, even if it's an iPhone instead of an Apple Watch.
Heart disease is inevitable, but technology can help you detect the signs early. Or, if you're older and already have high blood pressure, such a display will let you measure it multiple times a day, adding another level of convenience to this particular habit. Come to think of it; I'd love my dad's next iPhone to feature such a screen.
Samsung says the Sensor OLED Display it just unveiled is the "world's first fingerprint biosensor-embedded panel [that] measures blood pressure with OLED light."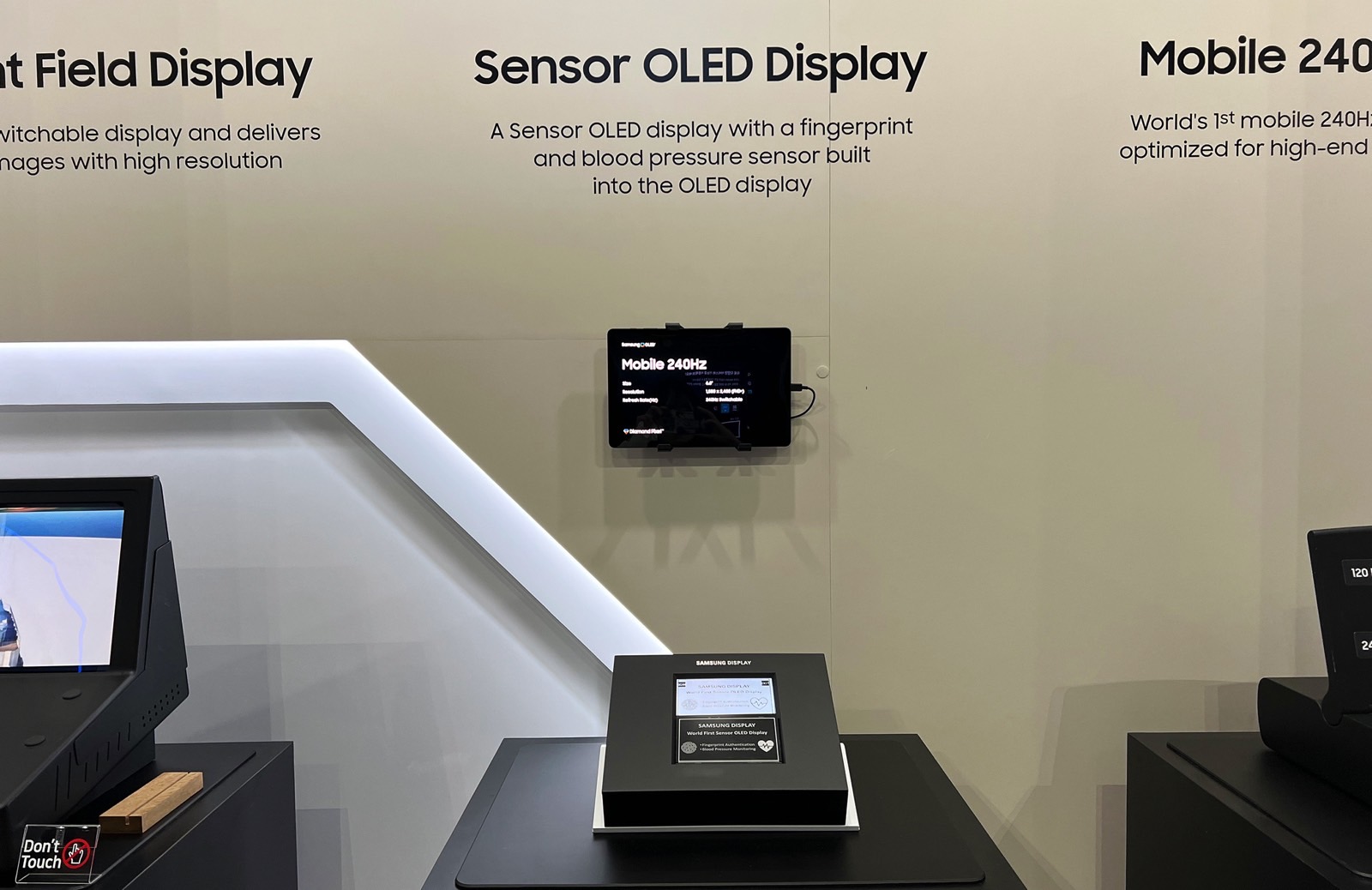 The blood pressure aspect is only one of the screen's novelties. Also impressive is Samsung's claim that the screen can recognize multiple fingerprints at once. And that you can place your fingerprint anywhere on the display to unlock the smartphone.
Unlike previous fingerprint-sensing solutions, the new Sensor OLED Display features a light-sensing organic photodiode (OPD) layer in the panel. The current implementation has a separate fingerprint sensor under the screen.
As for measuring blood pressure, heart rate, and stress levels, Samsung says it uses light. The OLED light reflects differently depending on how the blood vessels inside the finger contract and relax as the blood flows. Algorithms then interpret the measurements to determine readings.
To accurately measure a person's blood pressure, it is necessary to measure the blood pressure of both arms. The Sensor OLED display can simultaneously sense the fingers of both hands, providing more accurate health information than existing wearable devices.
Apple is one of Samsung's major OLED panel clients. And Samsung mostly manufactures screens for the iPhone. That said, it's unclear whether Apple will use this Sensor OLED Display model in any future iPhones. Let's not forget that the company is also looking at micro LED screen tech for future devices, iPhone included. But that transition will happen in a matter of years.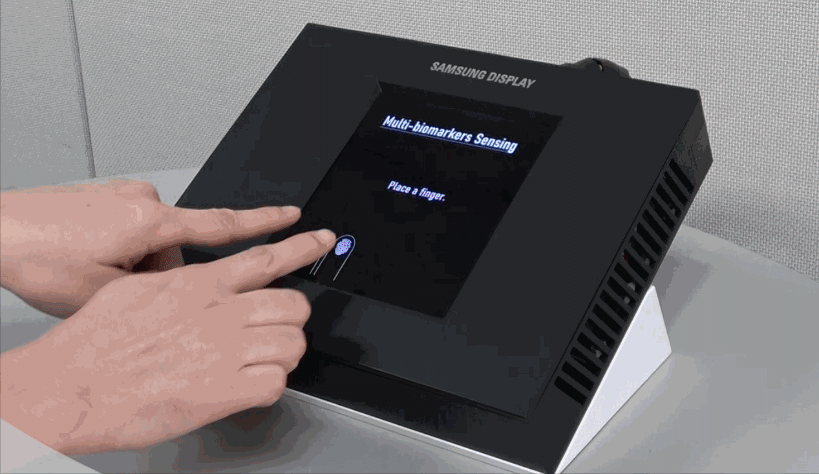 Also, rumors say Apple wants to place Face ID under the display in the near future. There's no indication that Touch ID is coming back to iPhone anytime soon. But Apple has been relentlessly researching technology for placing fingerprint and 3D face recognition sensors under the screen. It might never use Samsung's just unveiled tech.
Finally, I'll point out that in-display blood pressure sensors must pass rigorous medical testing. Measuring this health parameter with gadgets should provide accurate readings. On that note, Apple might be more likely to include blood pressure sensors in Apple Watch models than iPhones.
Blood pressure sensors aside, you should consider getting your mom and dad new iPhones, and this guide should help you decide which model to purchase.