October 2018 will turn out to be one of the busiest months in Android history. So far, phones like the LG V40 ThinQ and the Nokia 7.1 were unveiled, but we have a bunch of other exciting devices on the way. The Pixel 3 series will be announced on Tuesday, followed by the Huawei Mate 20 Pro next week and the OnePlus 6T at the end of the month.
The Pixel 3 and Pixel 3 XL might be the only phones of the bunch to get fast Android updates in the future, running the purest version of Android, which is Google's. The OnePlus 6T might be the cheapest flagship you can buy this fall, with prices supposed to start significantly lower than what Google, LG, Samsung, and Huawei charge for their flagships.
But the Mate 20 and Mate 20 Pro will be the fastest Android phones coming out this Christmas, and we have new benchmarks to support that theory.
We already know that both devices will be based on the 7nm Kirin 980 chip that Huawei unveiled back at IFA 2018. That's the only 7nm powering an Android device this year. Apple's iPhone XS, XR, and XS Max phones have their own 7nm chip, the A12 Bionic. And we already know the A12 has no rival in the Android ecosystem save for the Kirin 980.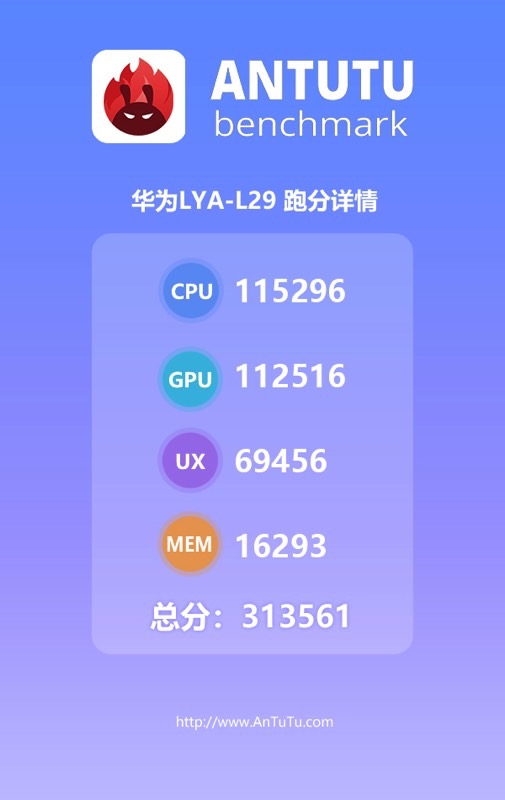 An AnTuTu benchmark for Huawei's new chip reveals the phone scores 313561 points in the test. That's significantly higher than the 289415 rating that belongs to the Mi Black Shark gaming phone, which tops AnTuTu's Android rankings for August 2018 (see below).
The OnePlus 6, which shares the same internal components with many Android phones, including the upcoming OnePlus 6T scored 286134 in the same test, outranking the Galaxy Note 9th by a few thousand points.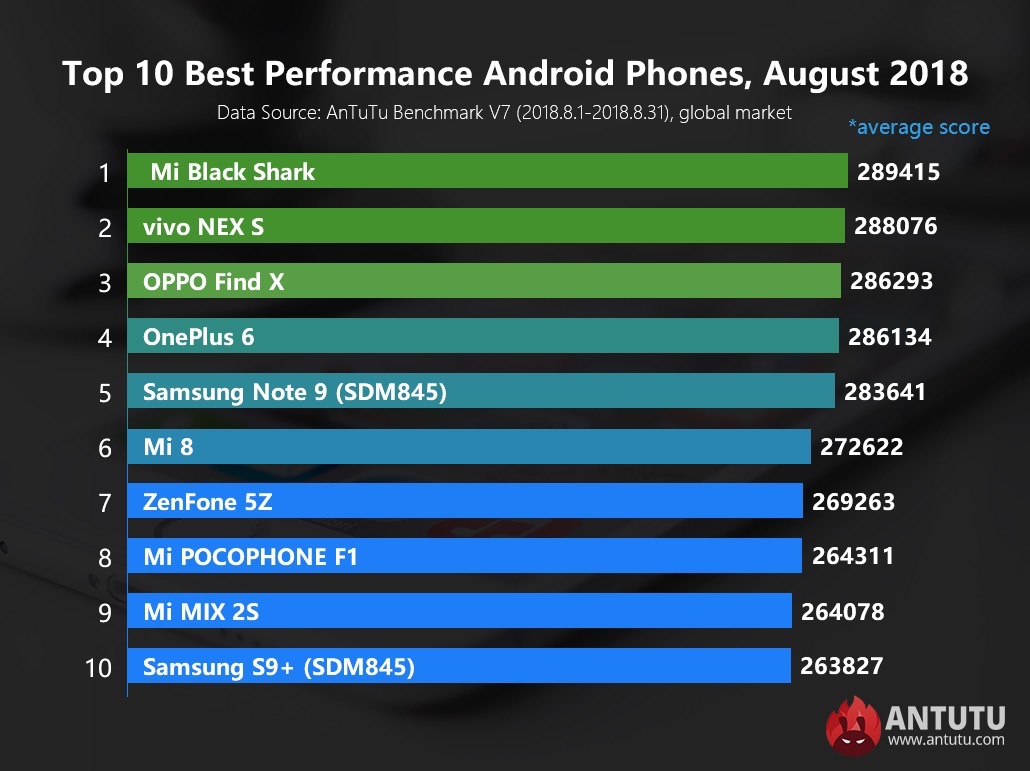 Comparatively, an AnTuTu report from mid-September revealed that the A12 Bionic scored 363525 points in its tests. The A11 Bionic, meanwhile, reaches 233698 in the same tests.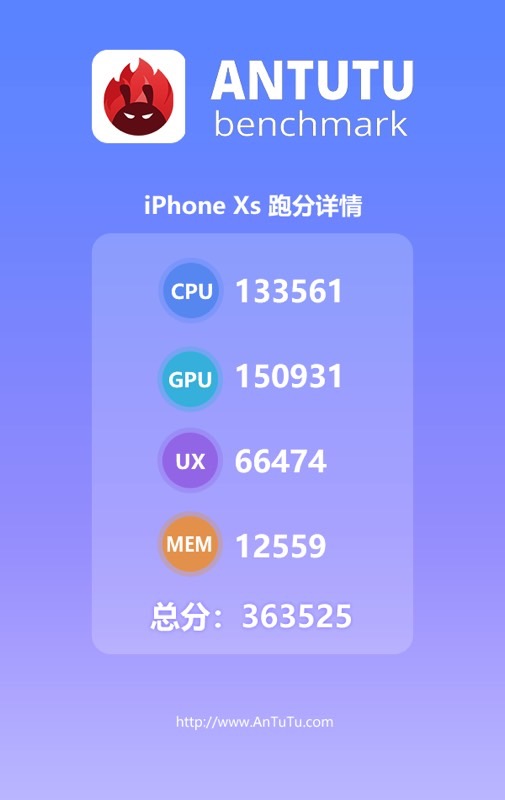 Benchmarks do not tell the entire story, however. And Huawei was caught cheating in tests just a few weeks ago. But it's unlikely that any other Android flagship released this year will be able to outperform the Mate 20 phones.
The first 7nm chips from Samsung and Qualcomm should arrive early next year, and they should deliver speeds in line with what the Kirin 980 will have to offer.