iOS 17 is bringing major changes to the iPhone this fall. Not only is it going to introduce tons of new features, like the new contact posters that appear when someone calls you, but it also brings some much-needed quality-of-life features to the operating system, including the ability to link notes together in the Notes app.
Apple has slowly been improving the Notes app with each and every iteration of its operating system, and now it's become one of the strongest apps on the iPhone, especially if you need to share notes easily with others. With iOS 17, though, Apple is making things even easier by giving you the ability to link notes together, making organization even easier.
Think of the links in the updated Notes app as hyperlinks on a website. They'll allow you to easily connect to other content that you want to organize in a particular note. This will be very helpful for users that have a lot of notes that may correspond with one topic while also allowing them to have multiple notes breaking down those parts.
But how exactly do you link notes in iOS 17? It's actually really easy.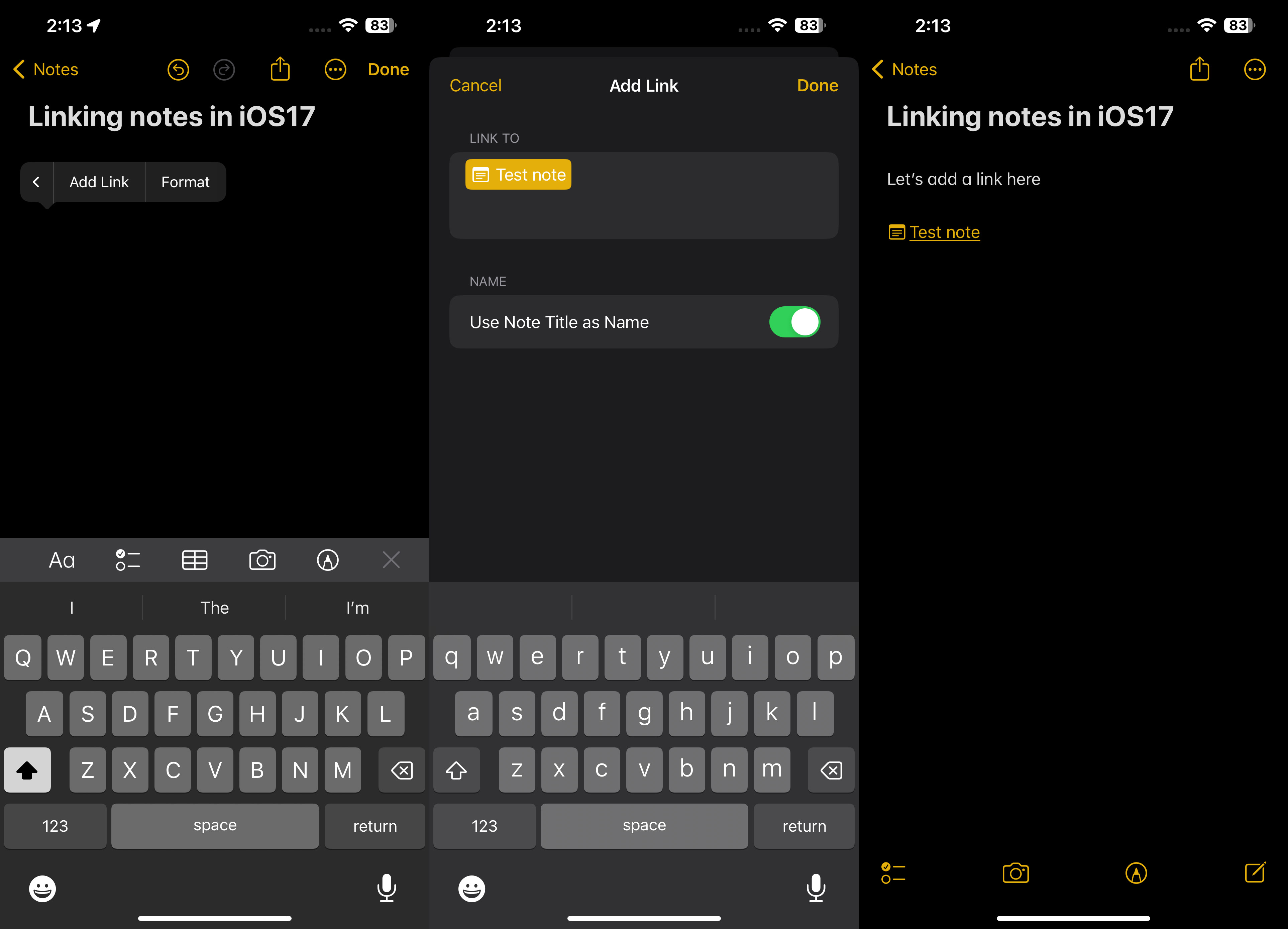 First, find the note that you want to add a link to. Once inside the note, press and hold down like you would if you planned to paste something into a note. Now, scroll through the options to the right until you find the Add Link option. Here, you'll be able to search through the various notes you already have by searching for their title.
Once you find the note you want to use, simply tap it, and it will be added to your new note as a handy little icon and text that you can easily tap on to go to the other note. It's a really handy way to link notes together on iOS 17, so make sure to take advantage of it when working within the Notes app after you update your iPhone this fall.