It's mid-April, which means we're going to see plenty of Android-based iPhone X clones hit stores in the coming months. Some of them come from little-known device makers from China, while others are manufactured by prominent companies, including Huawei, LG, and OnePlus.
Huawei already launched the P20 phones a few weeks ago, but it's not done spitting out iPhone X lookalikes. The company's cheaper smartphone brand Honor is out with its own iPhone X-inspired device, which looks like the iPhone X but also steals some features from Huawei P20. So it's basically a clone of a clone.
The design closely resembles the P20 series, which closely resembles the iPhone X. We have a huge display with a notch at the top, and a physical home button at the bottom with a built-in fingerprint sensor. On the back, we have a dual-lens camera placed horizontally, and a glass panel painted the same as the P20's crazy color gradient.
Design aside, the Honor 10 is meant to be a cheaper option than the flagship Huawei P20 that's already available in Europe and other markets.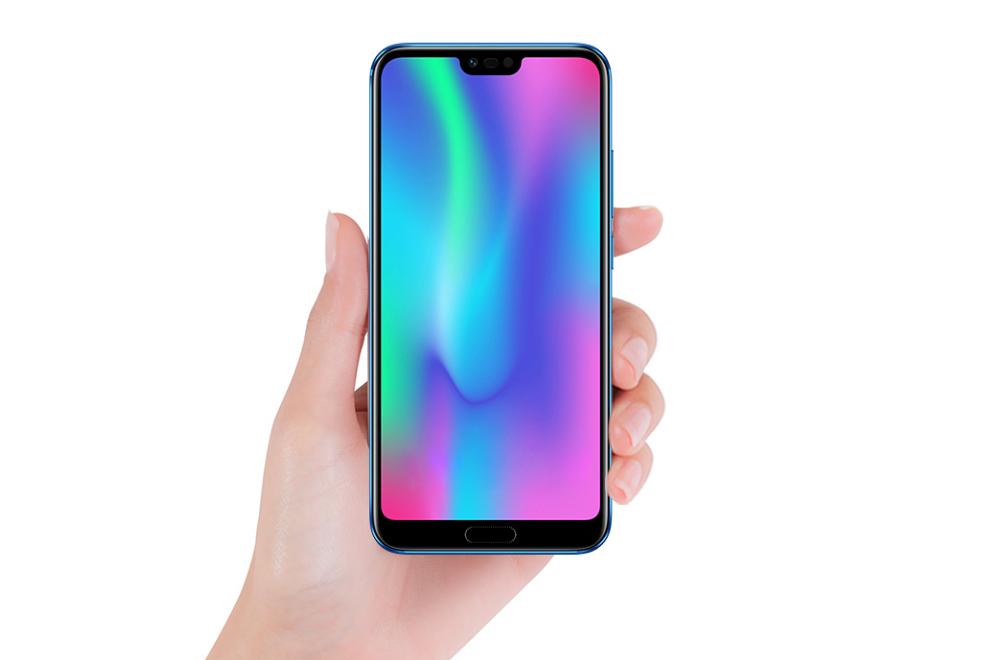 The phone will cost just around 2,599 yuan ($414) in China when it goes on sale on April 27th, and the price goes up to 2,999 yuan ($478) if you want more storage. That's even cheaper than the Honor View 10. These prices are right into OnePlus territory, and the Honor 10 looks like a phone Huawei made to fight the OnePlus 6.
When it comes to specs, the Honor 10 is very promising. It packs a 5.84-inch 1080p LCD screen, the Kirin 970 chip that powers the Huawei Mate 10 Pro and the P20, 6GB of RAM, and 64GB or 128GB of storage.
Camera-wise, we're looking at 24-megapixel and 16-megapixel cameras on the back with f/1.6 lenses, and a 24-megapixel selfie cam on the front side. Like I said, the Honor 10 is decidedly not a bad budget phone, if that's what you're shopping for this year. No Honor 10 version will have a triple-lens camera like the P20 Pro. That's something reserved for the best Huawei smartphone you can buy right now.