I can't wait until this feature comes to Pennsylvania so I can get rid of my physical driver's license. I want to live in the future!
Both Apple and Google have announced support for IDs like driver's licenses in their respective Wallet apps in recent years, but the rollout has been very slow. While some hoped that states in the U.S. would jump into the technological future right away, we've instead been met with the full power of red tape bureaucracy and seen states trickle instead of flood in.
Thankfully, a few more states have shown up with support today. As reported by 9to5Google, Google has added support for both driver's licenses and state IDs in the Google Wallet app for three more states: Arizona, Colorado, and Georgia. The three new states join Maryland, which has been the sole supported state since it was added to Google Wallet back in December of 2021.
The process to add your ID involves taking a photo of the front and back of the card as well as recording a short video for verification that gets sent to the state for approval. Once approved, you also get a specialized design of the digital form of the ID that features a cactus for Arizona, a Bighorn Sheep for Colorado, and a peach for Georgia.
Open Google Wallet and then tap the "Add to Wallet" FAB in the bottom-right corner. Selecting "ID Card" will show that you now have four states to choose from, with each featuring localized artwork. There's a matching landscape in the background, seal at the left, and an icon from the state next to it – a cactus for Arizona, what should be a Bighorn Sheep for Colorado, and a peach for Georgia, while Maryland has a crab.
For those with an iPhone, the supported states are…the same. If you try to add your ID to the Wallet app on Apple's smartphone, the same states are supported today: Arizona, Colorado, Georgia, and Maryland. So, Apple and Google aren't competing with each other here — they're competing with the states to actually get them to support this technology.
While these states have officially added support for digital IDs in the Google Wallet app, you might want to still hold on to your physical ID. While the world has largely gotten used to taking digital payments with services like Apple Pay, Google Pay, and Samsung Pay, the amount of places that have gotten used to taking digital IDs is pretty slim.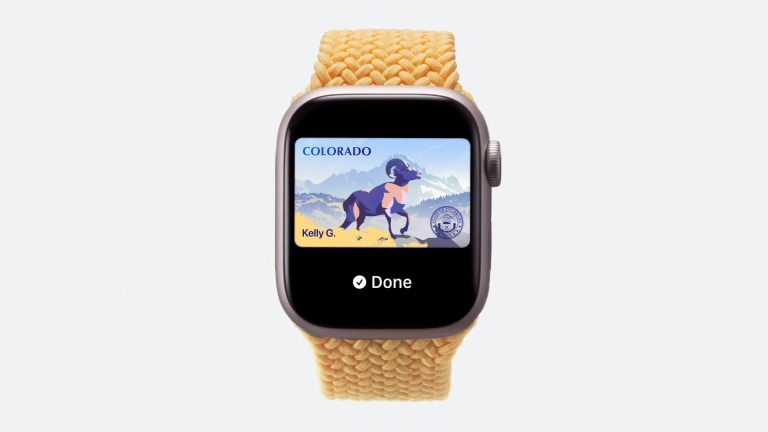 While some airports now accept digital IDs through the TSA (Transportation Security Administration), most other places haven't added the technology to do so, so you'll likely be met with some strange looks when they ask for your driver's license and you hold up your phone. I still carry around one physical credit card as a backup in case I run into that weird scenario where digital payments aren't accepted, so I'll definitely be carrying my physical ID for a while — even though I'll default to my digital one (when Pennsylvania actually adds it).
I can't wait to live in a future where I no longer need to carry a wallet at all. I've been able to get down to two cards in my MagSafe Wallet: my driver's license and my credit card. While I expect to keep that setup for quite a few years still, I can imagine that I won't need to forever, and that will be a great day…except for wallet companies.