A week after releasing firmware update 6A303 to AirPods Pro 2, Apple is seeding a new version, number 6A305. At the moment, it's unclear what's changed, but since the last update was all about bug fixes and other improvements, Cupertino might have broken something. This firmware is available to all AirPods Pro 2 with both Lightning and USB-C ports.
How to update AirPods Pro 2 firmware?
There isn't an official method on how to update your AirPods firmware. Since Apple says new versions install when AirPods are connected via Bluetooth to your iPhone, the best option is to let both devices charge together for at least 30 minutes.
To check your AirPods firmware version, you need to open the Settings app, open the Bluetooth menu, find your AirPods or Beats earbuds, and tap the "i" next to them to look at the current version number.
If this process doesn't work, you'll have to wait until they magically update, as Apple doesn't let you manually install these firmware updates.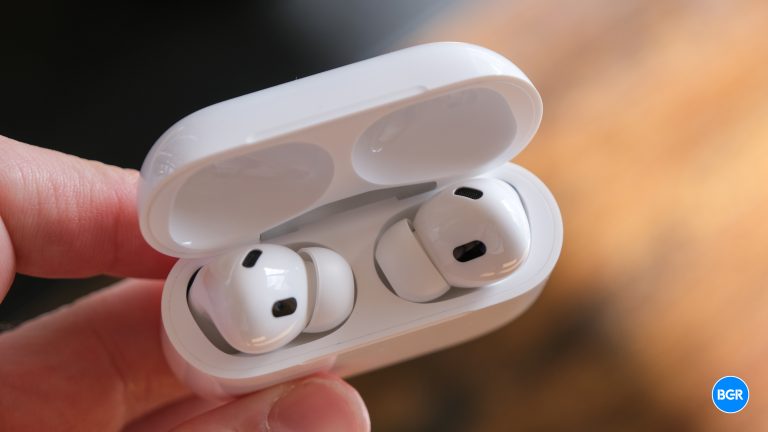 That said, if you have AirPods Pro 2, these are the features that Apple brought with iOS 17.
New AirPods Pro 2 features
Adaptative Audio: AirPods Pro and AirPods Max owners can use Active Noise Cancellation and Transparency modes. With this update, AirPods Pro 2 will offer Adaptative Audio, which Apple says "dynamically blends Transparency mode and Active Noise Cancellation together based on the conditions of a user's environment to deliver the best experience at the moment."
Conversation Awareness: Another feature that comes alongside Adaptative Audio is conversation awareness. AirPods Pro 2 owners can easily start a conversation while listening to a song. This function reduces background noise and amplifies the voice of the person in front of you.
Combining these two features means isolating yourself from surrounding noises while listening to your favorite jam. Still, the AirPods will recognize once someone is trying to talk to you – or if you start talking to someone, so the music volume is lowered, and you hear them better.
Mute or unmute: When on a phone call, pressing the stern sensor of your AirPods Pro 2 will mute/unmute your voice. Previously, pressing the stern would hang up the call.
Automatic Switching: This is one of the OG features of AirPods, and Apple says it's going to be improved with AirPods Pro 2 running the upcoming firmware. The company states that the "connection time between a user's Apple devices is significantly faster and more reliable."
Personalized Volume: This feature relies on machine learning so your AirPods Pro 2 can "understand conditions and listening preferences over time to automatically fine-tune the media experience" and protect your ears in the long run.
Lastly, users are able to only say "Siri" instead of "Hey Siri" when updating to this upcoming firmware.