Google is increasingly trying to transform Google Maps into an application that can be used for more than navigation purposes, with a significant emphasis on being more social. You and your friends can use a new Maps tool to more easily decide on where to go out, and more Waze-like features are coming to the app as well.
Starting on Monday, Google Maps users on iPhone and Android will be able to use the new "For You" menu as well, which helps you identify new places to visit based on your likes and activity.
Unveiled back at Google I/O and rolled out initially on Android, the For You section contains recommendations based on your tastes and preferences, Google explained in a blog post. That means you'll have to share your Maps data with Google to see those personalized recommendations in the For You feed.
Simply follow neighborhoods or places you're interested in to get updates and recommendations—everything from recent news about an opening or pop up, a new menu item, and even restaurant suggestions based on what you're likely to enjoy. If you don't have a problem sharing data with Google, it's worth giving the feature a try.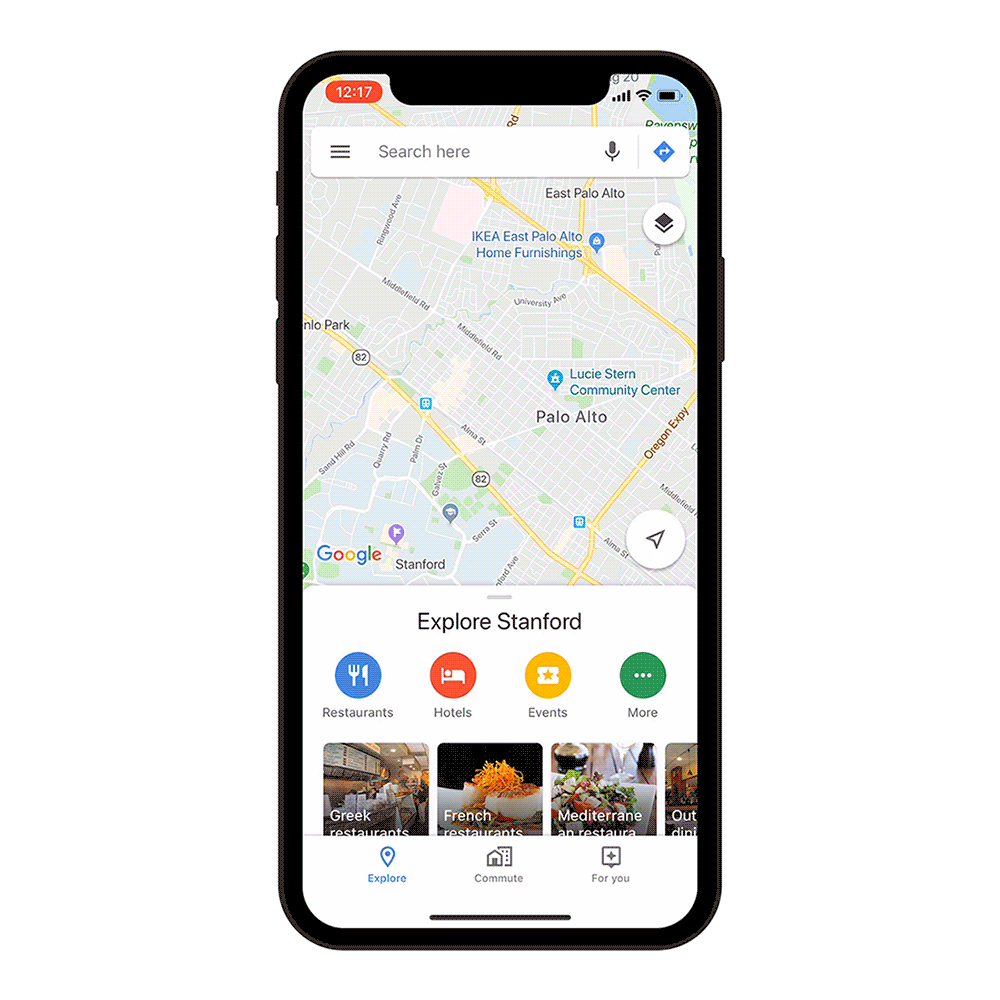 The feature will be available on iPhone in 40 countries at first and is also expanding to 130 countries on Android, according to Google's blog post. If it's not out on your device just yet, make sure you update the Google Maps app to the latest version available in your market. There's always a chance that your market isn't included in this first launch waves, but For You will likely be available in more countries down the road.