Google owns not one, but two great navigation apps, including Google Maps, which it developed from the ground up, and Waze, which it bought a few years ago. And the latter has one crucial advantage over Google Maps, it provides crowdsourced real-time traffic information that can be really helpful while getting driving directions. Traffic details including police traps, accidents, traffic jams, and more can be reported live by other Waze users. And it looks like Google wants to bring some of these features to Google Maps.
Google is currently testing a feature that would allow users to report crashes and speed traps, Android Police reports.
Support for incident reports in Google Maps was first discovered months ago, but the feature is actually in testing for a few Google Maps users right now, as seen in the following screenshot.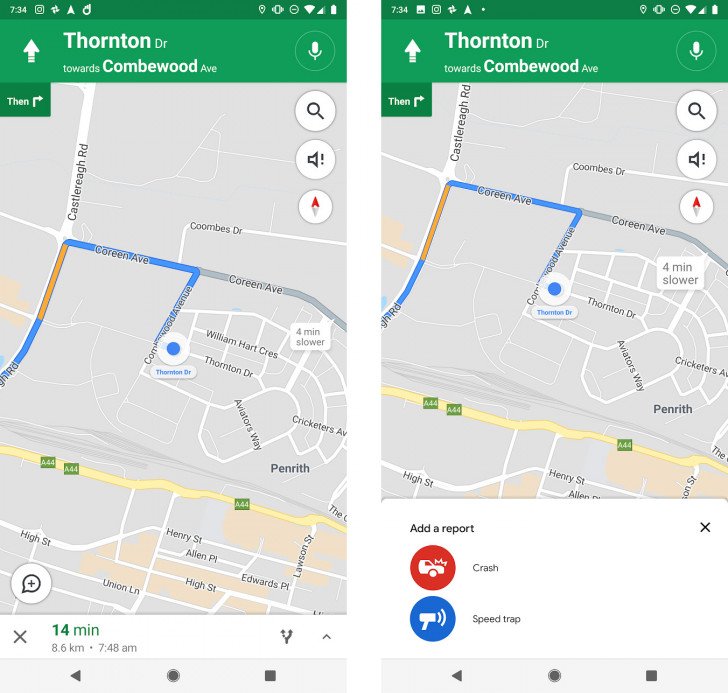 The new report buttons should appear at the bottom of the screen, at which point you'll be able to tell Google whether you've encountered a crash or speed trap. The feature only works in navigation mode, something a Redditor has been able to confirm, calling the feature "useless:"
You can only notify of a speed trap if you are being directed by the map. I don't need directions around where I live, but that means I can't map a speed trap. Waze lets you notify of speed traps even when it's not directing you. Australia, Android. Am I wrong? I hope I'm wrong.
The feature is still in testing, and there's no telling when it'll make it to all Google Maps users out there. If you happen to be driving a lot and could use more live updates about what's happening around you, then Waze may be a much better solution than Maps.